6 Most Common Mistakes First-time Car Buyers Make
Buying a new car can be both exciting and terrifying. You might be dreaming of your perfect ride, but the process of buying one is full of pitfalls. 
If you want to avoid these rookie mistakes, check out these 6 most common mistakes first-time car buyers make so you can have a more stress-free experience from start to finish.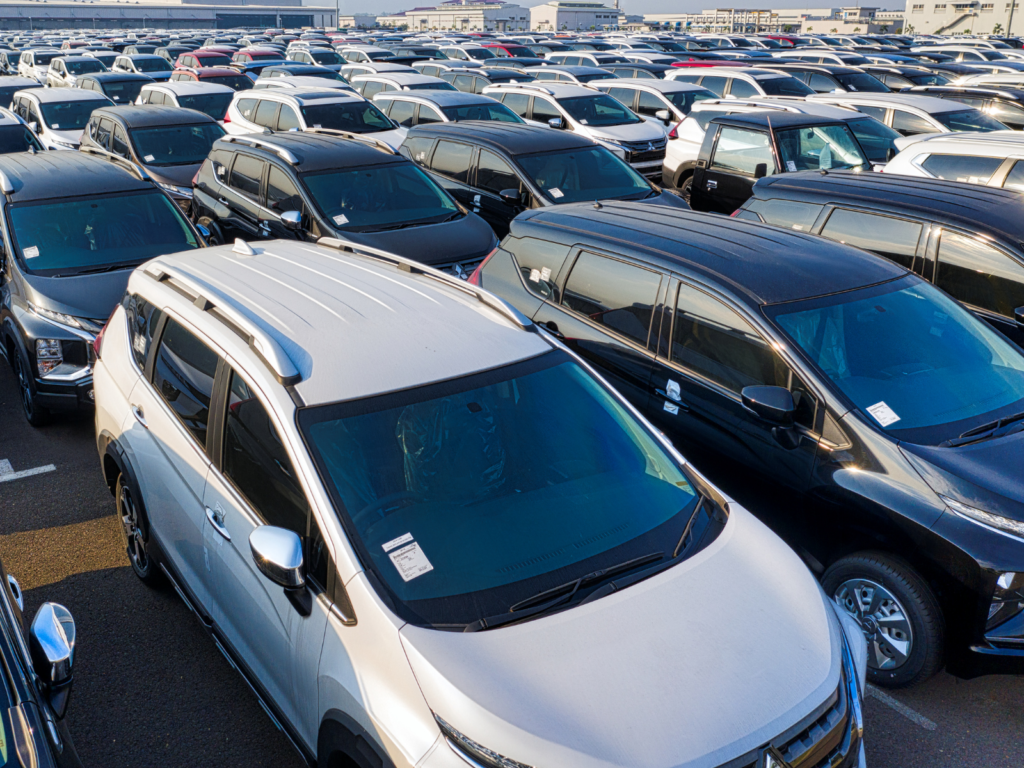 Buying a car before you need one
The first mistake many first-time car buyers make is buying a car before they need one. They might be dreaming of a new car, or a friend might recommend a particular make or model.
The result? They end up purchasing a car they don't need and can't afford.
Don't make this common mistake! If you need a car, purchase one when all of the signs point to it.
Otherwise, you could end up with a car that's actually more of a splurging than a necessity.
Buying too big of a car (or too small)
Another one of the most common mistakes first-time car buyers make is purchasing a vehicle that's too big for their needs.
They might be excited about getting a new, roomy vehicle and forget about the cost and fuel efficiency.
If you want to avoid this mistake, it's important to remember that your vehicle should fit your lifestyle and needs.
Ask yourself: Do I want a small car or truck to avoid traffic? What kind of fuel does my vehicle use? How much space do I need? And how much interior storage space will I need?
When you consider your needs, you'll be able to purchase the perfect fit for your lifestyle.
Not considering your driving needs
For some, the perfect car would be a convertible, while others might need a family-friendly SUV.
Whatever your preferences are, it's important to consider your driving needs before you start looking.
For instance, if you'll be spending a lot of time on the freeway, you'll need a smooth ride with plenty of power to get up hills. If you'll be driving on winding back roads, you'll need a tighter turning radius. If you're expecting to transport children often, you'll need a car that's more family-friendly.
It's important to think about these factors. It can help you find the right car for your lifestyle.
Ignoring the family carpool
Although it may seem obvious, the family carpool is a good place to start when it comes to evaluating whether a vehicle is a practical option. 
For many families, the family carpool is an important consideration. Your family's needs will be different from those of a single person or a couple without children. A large car with lots of room for luggage and babies may be perfect for a family of four, but not so much for a couple without children. 
Honda's CR-V and Toyota's RAV-4 are both great options for active families on the go.
Buying based on emotion alone
Buying a car is an emotional process. But you should not buy your first car based on emotion alone.
Before you buy, it's important to do your research. Start by sitting down and making a list of everything you want in a car. Then, cross off any items that are too expensive or outside your budget.
Next, look for deals at dealerships or private sellers. You can also talk to friends who have recently bought a car to see if they know of any deals.
Buying your first car should be about more than an emotional connection. Instead, it should be about finding the perfect car for your needs and budget.
Letting the salesperson do all the leg work for you
One of the most common mistakes first-time car buyers make is not doing enough research before going to a dealership. Salespeople will try to push their inventory on you. They might even show you a vehicle with features you don't need or want, which can result in a higher price.
The more research you do, the better able you'll be to find a car that's right for you.
Online research will give you a good idea of the prices of different vehicles, as well as their features. Research also helps you identify which cars have been involved in previous accidents.
The more you know about a vehicle, the better chance you have of finding a deal on a great car.
Salespeople might be willing to negotiate if they know you've done your research and have a specific car in mind. So make sure to do your research before going to a dealership.
You didn't shop around
You've finally found it – your perfect car. You think you're getting a steal, but you're not. When you fall head over heels in love with a car, it's easy to overlook details.
Before you go any further, do your research! Check online to find out what the current market price is for that car. How much is the car that you're looking at now priced at?
If you're still in love with the car after doing your research, make sure you spend some time negotiating with the salesperson to get the best deal. Remember, they want to make a sale, too.
You paid too much for a used car
You've found your perfect used car. You've taken it for a test drive, you've had it inspected, and you've negotiated on the price. But are you paying too much?
You might be if the value of the car is depreciating faster than you anticipated. Remember, while it might be easier to measure the worth of a car that's new, it's not always the same with a used car.
Take some time to find out what similar cars are going for in your area. This will help you pinpoint the accurate value of the used car before you buy.
Conclusion: 6 Most Common Mistakes First-time Car Buyers Make
Buying a new car is exciting! We're even sure you failed to catch some sleep the night before the big day. If you let this excitement cloud your judgment and confuse you when doing the actual shopping, you might end up with a car that you don't really want. So make sure to stay on track.
Check out this guide we made for buying a car!