10 Effective Tips for Buying A Car
Buying a car has got to be one of the most exciting stages of your life and so it is easy to get lost in the thrill and be distracted by everything a single showroom can offer. Seeing the flashiest and expensive sedan in the room, it's easy to forget your priorities.
Maybe you need to find a spacious and practical, not to mention a budget-friendly minivan where the whole family can fit, or a service pickup for the business, but once you let your emotions take over you will be throwing these plans out of the window. Letting your impulses take over while out and about will only lead to nothing but regrets later.
Setting your mind on what you want and need before paying visits to automobile dealerships can save both time and money.
While the country's economic recovery has been slow in recent years, new car sales have remained quite healthy.
With so many different brands and types of automobiles to select from, buyers have more options than ever before. As a result, automakers must compete for every sale. Record-high incentives in the form of low-interest loans and/or cash rebates definitely aided in the movement of the metal. Affordability is still a major concern for buyers. Fortunately, several manufacturers are anticipated to continue providing enticing discounts on some or all of their models in the coming months. Overall car affordability has been continuously improving.
Yes, cars have become more affordable over the years thanks to car brands offering tempting incentives. But it doesn't hurt to try and see all of your options and make an informed and practical decision. So, let us give you some tips on buying a car.
Start with what you have
Treat buying a car like buying a new phone. Tech experts will always advise you to do your homework before starting to shop to get the right phone at the best price. Think of it like this, only a car is much more expensive than a phone. To do this, start with the basics. Start with you. Figure out your budget. How much are you planning on spending on a new vehicle? Are you going to get a car loan? Or will you have it in cash?
Most consumers have to borrow money so they shop for a loan first before the vehicle. If you are like them, take note of the following calculations: If you are borrowing, let's say $10,000 for 4 years at 8% interest, your monthly payments would be $24.41 multiplied by 10, or $244.10. Car financing might also ask for a down payment of about 20% unless your trade-in is worth that much. The total of your loan, down payment, trade-in, and any factory rebate will have to cover the price of the car, including other additional fees and sales tax.
Your bank or credit union can discuss loan options to help you set a realistic price range that fits your means and budget. If a new car turns out to be too much of a stretch for you and your budget, there are used car dealerships that offer good prices for used cars. Other people even turn to lease, hoping to avoid huge costs. 
There are risks in buying a car that has been used by someone else. For one, most of them do not have a warranty.
To address this problem, nearly all manufacturers offer certification programs that are administered through their dealerships. Programs differ, but only cars up to a particular age and with fewer than a certain number of miles on the odometer are certifiable.
Each vehicle is thoroughly inspected at the dealership by manufacturer specifications. There is also additional warranty coverage provided. Certified used vehicles are more expensive, but many customers are prepared to spend the extra money for the increased peace of mind they give.
As more customers file for bankruptcy or face insurmountable financial issues, even purchasing a secondhand automobile becomes tough. Credit-challenged clients are relegated to the ranks of subprime purchasers, who must pay interest rates considerably above the average if they can receive credit at all.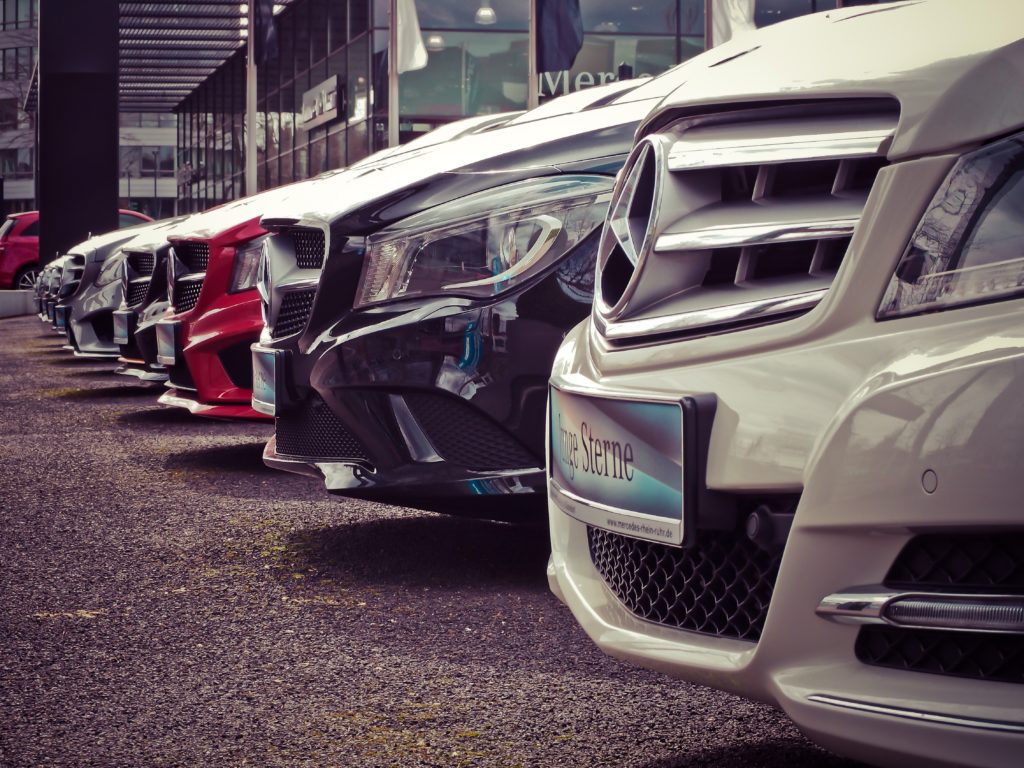 Buying a car is all about getting all the facts
Research all you can about the vehicles that fit your budget before going to a dealership. Car websites these days offer all the ABCs of the cars you are looking into, including pertinent details like available colors and interior trim availability, and there are even comparison articles you can find online.
If there are auto shows in your area, take the opportunity to see the cars firsthand. This is a good chance to compare many models and makes side-by-side. You may also look for rent-a-car services that offer the cars you want for rent, so you can check thoroughly and get a feel of the car longer. If you can borrow from a friend, all the better.
Don't limit your options within a single make because chances are, you may find the right car in the line of light trucks. SUVs, minivans, and pickups are great and practical options. If you are open to check out trucks, then find ones that you think will fit your garage.
Examine the specs of the car of interest and compare them to similar models.
Most trucks and SUVs, as well as certain automobiles and minivans, have four-wheel-drive systems. Whichever car you choose, be sure it has choices that meet your needs, not just your preferences.
Some features may only be available as stand-alone choices. They may also be featured in higher trim levels and/or combined with other products in particularly reduced bundles. Instead of outfitting the base model with individual choices, it's preferable to pick the trim level that includes most or all of the features you want.
Choosing the higher trim level, on the other hand, maybe a poor bargain if you end up with extra features you don't need. Some features may not be available on all trim levels in a given vehicle line, while others may only be bought as part of an option package.
Consider ownership costs too. There are insurance premiums, resale values, and fuel economy to think about. Also, make sure you are purchasing a car that won't be more of a problem than a solution in the long run. We're talking about cars that are low maintenance and whose parts are readily available, in case you encounter problems. The difference in such costs can add hundreds—even thousands—of dollars to your final purchase price in the long run.
Be a well-informed shopper, knowledge is power
Well-researched shoppers have the advantage in negotiating prices.
To get the best offer, plan your moves and take your time:
Narrow down your list of options as much as you can. You must know what you want and what you need, but be flexible.
Get the total for each item on your list and invoice prices, include any extras or option packages you like, and add the delivery charge. If a manufacturer's rebate for a car is offered, subtract it from each item and invoice totals. The invoice price is your "goal total," however the final transaction will almost always fall somewhere between the two amounts. The final price will be determined by your expertise and skill to negotiate—as well as the salesperson's determination.
Check published recommendations or visit a local lending institution to determine your current vehicle's fair-market trade-in value ahead of time. The "wholesale" worth of a vehicle is indicated as opposed to the "retail" value, which would be a dealer's asking price if the automobile were put on a lot. Some dealerships can give access to trade-in prices through Black Book Online, a web-based service from the Black Book, one of the most often utilized pricing guides by dealers.
You may wish to "shop" your vehicle at a few dealerships' used-car departments. Get written bids from each manager on what the dealer would pay for your vehicle in an outright sale. Keep in mind, though, that selling your automobile to a private person will generally fetch you more money. Furthermore, if a dealership isn't very interested in the vehicle you have, the price given will almost certainly be cheap.
Compare prices at rival dealers for the same or comparable car with the same or similar attributes. You're unlikely to acquire the dealer's "best" pricing for a car just by asking (you'll almost always have to haggle to get it). This, however, can give you a sense of how eager the dealer is to bargain. Never put a deposit down on a vehicle merely to obtain a pricing quote. Don't let the salesman "guide" you into a more costly car or a model with amenities you don't desire.
Inquire whether the dealer has the car in stock, exactly as you want it outfitted. If not, inquire whether they can acquire one from a vendor in another region. However, don't create the appearance that you're "in love" with a specific automobile. A skilled salesperson may utilize your emotions to gain an advantage in pricing negotiations.
Calculate the supply and demand for the automobile you desire. A good deal on a slow-selling model may be less than the dealer invoice price, but a popular automobile may fetch the full suggested retail price or even more. Dealer inventory frequently tells the tale. If you notice a lot of a certain model, it's probably not a hot seller.
If you have a trade-in, don't tell anybody about it until you've had a solid selling price on a new car from a salesperson. This way, they won't be able to "inflate" the trade-in value by manipulating the new vehicle's selling price. (Such "adjustments" might occasionally work in your favor if you require a bigger down payment to qualify for financing, but you must be cautious).
Never give the salesperson the keys to your trade-in vehicle. Your old automobile may be kept hostage while he or she presses you to sign a sales contract on the spot.
Before buying a car, take a test drive in the same automobile you've chosen on. Do you want a manual transmission and a sport suspension? A 15-minute test drive may persuade you to opt for an automatic transmission and softer suspension for a smoother ride.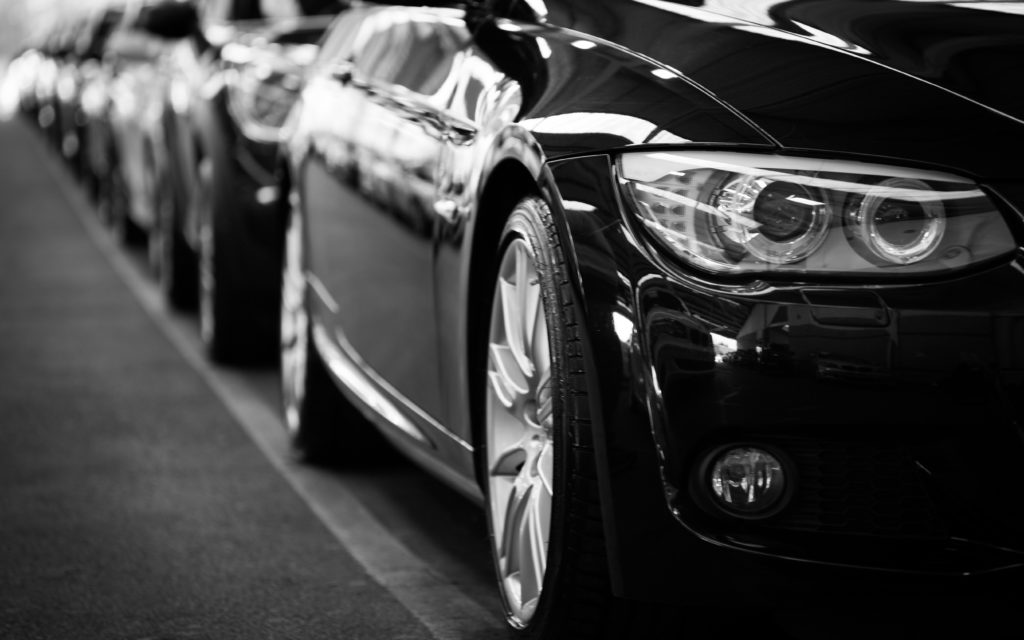 It doesn't hurt to look for rebates and incentives
Rebates and incentives are genuine cost-cutting measures that are likely to be available on a wide range of models. Certain models are given incentives for a set length of time.
They come in three varieties:
Cash refunds are given directly to the client.
Loans with low-interest rates (including zero-percent financing).
Cash incentives are given to dealers in an incentive for them to sell a certain automobile.
The manufacturer, not the merchant, is the source of this "generosity" in each situation. Rebates are designed to encourage the sale of certain models that are currently on dealer lots, therefore they will not apply to a car that has been "made to order." In reality, few customers order automobiles today, and few dealers want to complicate their life by offering custom-ordered models.
Cash rebates are often promoted. These are generally in the form of a check made out to the buyer from the carmaker, and they can be credited to your down payment. You might also acquire a low-interest loan as an option. Rates generally range from 0.9 to 7.9 percent APR (annual percentage rate), although for shorter-term loans, they can be as low as zero percent. Only the best credit risks are eligible for the lowest interest rates. If you have bad credit or no credit history, the rate you'll be given will almost certainly be higher — frequently significantly higher.
Calculate which option is preferable: a low-interest loan or cash in hand. Cash may seem appealing, but in some situations, a low-interest loan might save you more money.
Dealer incentives are more difficult to learn about, but they are covered in trade journals like Automotive News and certain newspapers. Essentially, a manufacturer will pay dealers a set amount of money to sell specific vehicles. These incentives will not apply to your purchase unless you specifically want one of those models.
Keep in mind that incentives are provided by the manufacturer, not the dealer. Don't let a salesperson utilize them to "cut you a deal" on the final selling price.
Is "At Invoice" or "Below Invoice" Too Good to be True?
­Keep in mind that incentives are provided by the manufacturer, not the dealer. Don't let a salesperson utilize them to "cut you a deal" on the final selling price.
It works like this: many manufacturers return to dealers a modest fraction of the invoice price, such as 2 or 3 percent. These "holdbacks" are delivered to dealers in lump sums many times a year.
Manufacturers may also provide dealers with various monetary incentives to sell particular vehicles. These incentives rise as the company sells more vehicles. With these two "safety nets," dealers may earn a profit even if the automobile is sold at or below the invoice price.
Knowing how dealers work may just save your life
Some vendors continue to use hard-sell tactics. Others adopt a softer, kinder approach. If a certain dealer or salesperson makes you uneasy, look elsewhere. Buying a car should be a pleasurable experience, so look for a dealer who makes it so. Many dealers these days are concerned with producing pleased consumers who will return later for another transaction.
Even in pleasant dealerships, the salesperson's objective is to make as much money as possible on each transaction. As a customer, your goal is to receive the best deal on the automobile you desire. You must strike a balance between getting a decent bargain and enabling the salesman to make a respectable profit. After all, dealers are companies. They won't be around for long if they don't earn money.
Keep the following ideas in mind when you're visiting the dealership:
Dealers may make up to twice as much money selling finance, insurance, and accessories as they do selling the vehicle itself. Rustproofing, paint sealant, "protection packages," anti-theft installations, strong audio systems, and extended-service contracts are also popular moneymakers. Dealers usually pay a low price for them and mark them up significantly. You can generally get them for cheaper money elsewhere, assuming you need them at all, which isn't always the case.
Find a good dealer if you want a decent bargain. Price is essential, but it should not be the only factor you consider. A dealership with a strong reputation for offering good service and giving consumers the benefit of the doubt may be entitled to charge a higher price.
Inquire with friends and neighbors about their dealings with vendors. A Reliability Report from your local Better Business Bureau will show whether any complaints have been made against a certain dealership. Look for a pattern of complaints or indications that problems have not been handled. You don't want to do business with a dealership that is badly managed.
Take notice of how you are greeted when you arrive at a dealership, as well as whether or not the same salesperson stays with a client throughout the transaction. Consumers may be referred to a "closer" who specializes in high-pressure sales methods.
Be wary of dealerships who plaster a second price label on every vehicle, advertising high-profit options you may not need. Look for salespeople that have actual product expertise, don't merely recite a script, and aren't pushy or too pleasant. Shop elsewhere if you feel overwhelmed or intimidated. You should expect – and receive – expert care.
Some salespeople still treat female consumers with indifference. If you come across one, walk away and go shopping somewhere else.
Examine the dealership's service department. Ask some customers who are getting their automobiles serviced if they were satisfied with their purchase experience and after-sales service.
Domestic models are generally the only ones that allow you to order the precise automobile and equipment you want. Shops can look for the model you desire at other dealers and can occasionally install extras after the car arrives. They seldom, if ever, can or will order from the factory.
Dealers may charge an additional fee for advertising. This additional cost should be challenged.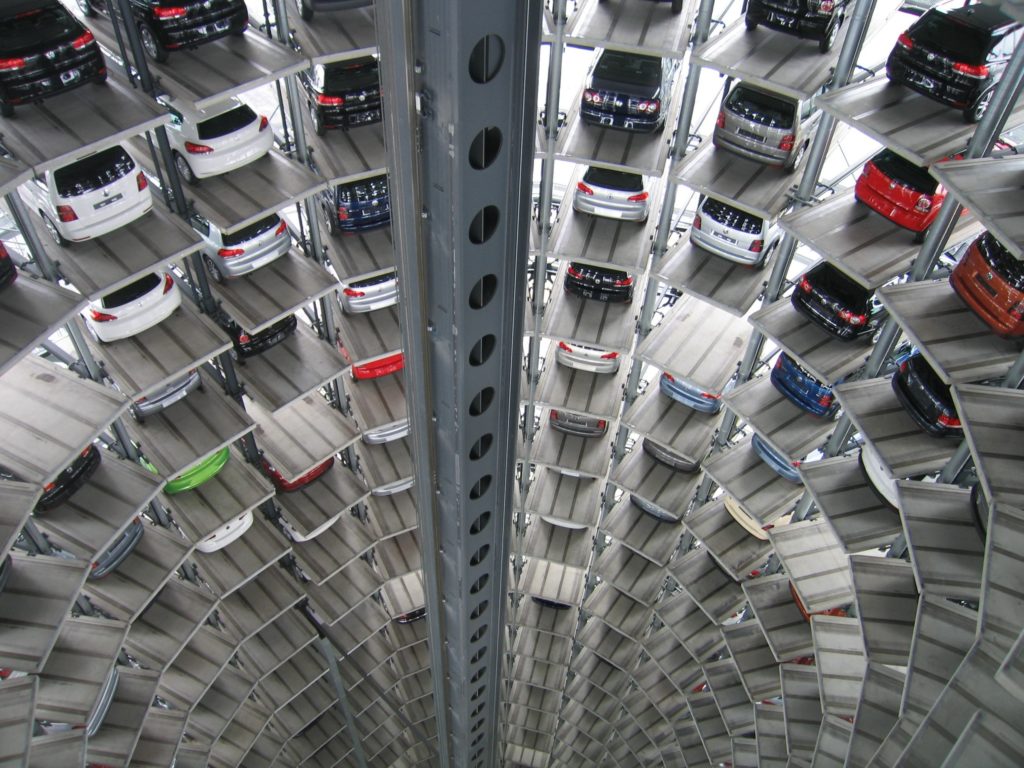 Be aggressive in negotiating
­When you're ready to start negotiating with a salesman, you'll most likely be taken to a "closing room" off the sales floor. If you have an option, ask to stay in one of the showroom cubicles. When confronted with an aggressive salesperson, staying out in the open is typically less scary.
Begin by making the initial offer, which should be at or slightly above the invoice price of the car. Explain how you arrived at this pricing to the salesman. Explain that if he or she can meet or come close to it, you'll seal the sale right now. Typically, the salesman will reply with a counteroffer that is somewhat less than the retail price of the automobile. Next, gradually increase your initial offer by one or two hundred dollars at a time. The salesman will almost certainly decrease his or her pricing in response to each new amount.
The salesperson may leave at some time to "deliver your offer to the sales manager" (though he may not do so). He or she will very certainly return with another bid. If it's close to your previous offer, attempt to hold strong; if it's far more, continue bargaining.
If the salesperson goes back to "see the manager," his or her next counteroffer will almost certainly be the dealership's lowest price for that model on that day. Decide whether to accept the offer, leave and try another dealer, or continue bargaining.
Once you've established an agreement, bring up the issue of your trade-in and negotiate a separate price. Getting the very lowest price isn't always worth the work, and it might lead to animosity that can be problematic later. If you demonstrate a willingness to accept a reasonable offer, you may be treated more kindly when you have to return to the dealership. That is just human nature. When you're talking about a transaction worth thousands of dollars, paying a few dollars more than the lowest price isn't a disaster.
Skip the dealership, if you like
­­Do you dislike bargaining? Here's how to reduce — or perhaps avoid — that often unpleasant aspect of the new automobile purchase process.
Auto brokers and buyers' agents are two options, as are buying clubs and online services. They function in different ways, but these choices often provide a low-cost, no-haggle method to purchasing a new vehicle or truck.
An auto broker works with a network of dealers to get the best deal on a new car on behalf of the buyer. A broker hunts for a vehicle that meets your color and equipment specifications while netting the dealership's lowest-price offer, which may be within a few hundred dollars of the invoice price of a car or truck. A broker will also notify the buyer of any manufacturer rebates or other special offers.
Most brokers can help with finance, trade-ins, and paperwork, as well as a final payment. Once the transaction is completed, the vehicle may generally be picked up from the selling dealership or, for an additional cost, the broker can have it drop-shipped to a local dealer or even transported directly to your front door. It should be noted, however, that certain states prohibit the use of vehicle brokers.
Buying services operate similarly to auto brokers, selling certain automobiles at steep discounts. Some are associated with credit unions, while others are affiliated with warehouse-club corporations such as Sam's Club and Costco. Many clubs will find a participating dealer in your region that has the vehicle you want and is ready to sell it to you at a set price.
Buyers' agents often charge a fixed price to the shopper and get no compensation from dealers or other organizations. They just act on your behalf by utilizing their expertise to get you the best deal possible.
Find great deals online
­The purchasing process has already been revolutionized by technology. The majority of today's new-car purchasers spend at least some of their time on the computer, visiting "virtual showrooms" and gathering useful information from several Internet sites.
Almost every carmaker has a website chock-full of product information. Some are both entertaining and informative. Many allow you to "create" your desired vehicle, obtain retail costs, and even apply for a loan and schedule an appointment with a dealership. Others are merely internet sales brochures.
According to the National Automobile Dealers Association, more than 94 percent of the nation's 21,640 new-car dealers have a website. Customers may explore new and used automobile inventories on the majority of websites.
In general, internet buying sites engage in financial arrangements with some car dealers around the country who pay a charge to participate in the service. Websites send buy requests to participating dealers, who respond with pricing for that specific model.
This means that even if you use an alternative buying service, you'll almost certainly need to visit a dealership for a test drive, to finalize the transaction (which may involve the typical sales pitch for rustproofing, service contracts, option packages, and other add-ons), and to accept delivery.
Some people do buy cars without going to a dealership, but they are a fairly rare rule. Analysts don't anticipate this trend expanding significantly, especially because a test drive is required. However, if you've previously driven the sort of automobile that intrigues you, you may negotiate all of the specifics of a sale without ever leaving your computer.
Although online purchasing is easy, research indicates that the price you obtain may not be the lowest available. To obtain the greatest bargain, shop around online and/or in person.
Remember that while most of the preliminary work of purchasing a new automobile may be done online, there is no substitute for spending some time roaming dealer lots. While the Internet or a book might help you prepare for your shopping trip, there's no substitute for actually handling and driving the vehicle you're interested in.
Read and understand the contract
Purchasing a new set of wheels is a major event. Rushing through the transaction may be appealing, but it also invites a dealer to take advantage of you. Make sure you comprehend every little detail involved.
Read the whole agreement before signing anything. Make certain that you comprehend exactly what you're purchasing. The salesman will almost certainly push you to sign on the spot to obtain a legally enforceable contract outlining the terms of your purchase. Worse, you could be in a rush because you can't wait to get your hands on your new automobile. It's difficult, if not impossible, to alter a document once you've signed it. A small amount of time spent reading now can save you a significant amount of money afterward.
Take the contract home if you are unsure. Examine it at your own time, and contact the dealer with any queries. If a dealer refuses to let you take the contract home, request a formal purchase agreement with all the facts. Once you're happy with the arrangement, it may be put down in a contract. If a dealer refuses to give either, it's generally better to walk away from the transaction.
A contract should have the following clauses:
Sale Price: The sum you've agreed to pay for the automobile and optional equipment, as well as any dealer-installed extras.
Down payment: How much you must pay right away, either in cash or in combination with a trade-in and/or rebate.
Trade-in value: The amount of money you receive for your old automobile or truck, which will be applied to the purchase of a new vehicle.
Destination charge: This is the cost of delivering the automobile to the dealer, often known as freight. Each car has a set, non-negotiable destination fee.
Sales tax: Check with your state or local government to find out how taxes are calculated in your region. The majority of states charge sales tax on the whole purchase price of a new automobile. In certain states, sales tax is determined on the net price after deducting the trade-in value.
Total cost: Make sure to fill in the all-important "bottom line" so you know your final price, including options, extras, destination fee, dealer prep, and taxes. If a dealer leaves this section of the contract blank, you may find yourself paying more than you bargained for.
Loans: Lenders are required by law to disclose all fees. Make sure you understand how much you're borrowing, the interest rate, your monthly payment, the loan's length (in months), and the total amount you'll pay throughout the life of the loan.
­Don't be tempted by low monthly payments if it means paying a larger overall amount than necessary. Too many customers consider just the monthly payment and are easy prey for salesmen who modify figures to meet that demand but end up with a significantly higher total price paid by the end of the contract period.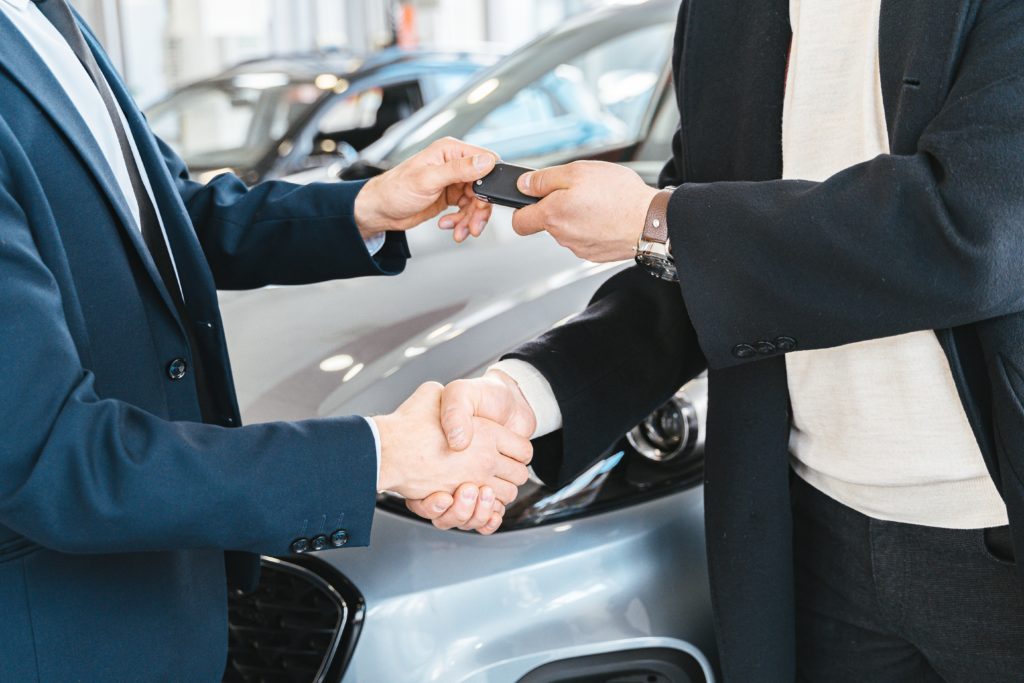 Consider fuel economy
There are ways of saving fuel. Based on the EPA's fuel economy calculations, a federal gas-guzzler tax is levied on automobiles that get less than 21.5 mpg in combined city/highway driving. The worst gas guzzlers might be assessed up to $7700. Light vehicles, including SUVs and vans, are exempt from this tax. Recently, a provision of the income-tax law was criticized for providing tax breaks to firms that acquired luxury SUVs.
Conclusion
Buying a car is not easy. There are a lot of factors to consider. But if you know your needs, and you actually put these needs in the forefront you will surely find the right car for you. You just have to be patient, aggressive and well-informed.
You may also be interested in: Is There Such a Thing as a Best Time to Buy a New Car?: 3 Points to Consider.