10 Must-have Features Of A Family Car
The features of a family car should put the family needs as a priority. Wants come second.
Choosing a family vehicle is more than finding the cheapest and yet largest car out there. Just like buying a house, purchasing a car is an important decision that parents should carefully consider. Of course, all the factors you normally consider when buying a car shouldn't be forgotten but for family cars, emphasis is applied to the most common car features to better benefit the family.
After you read this piece, you'll be well-informed of the must-have features of a family car to help you shop for your very own.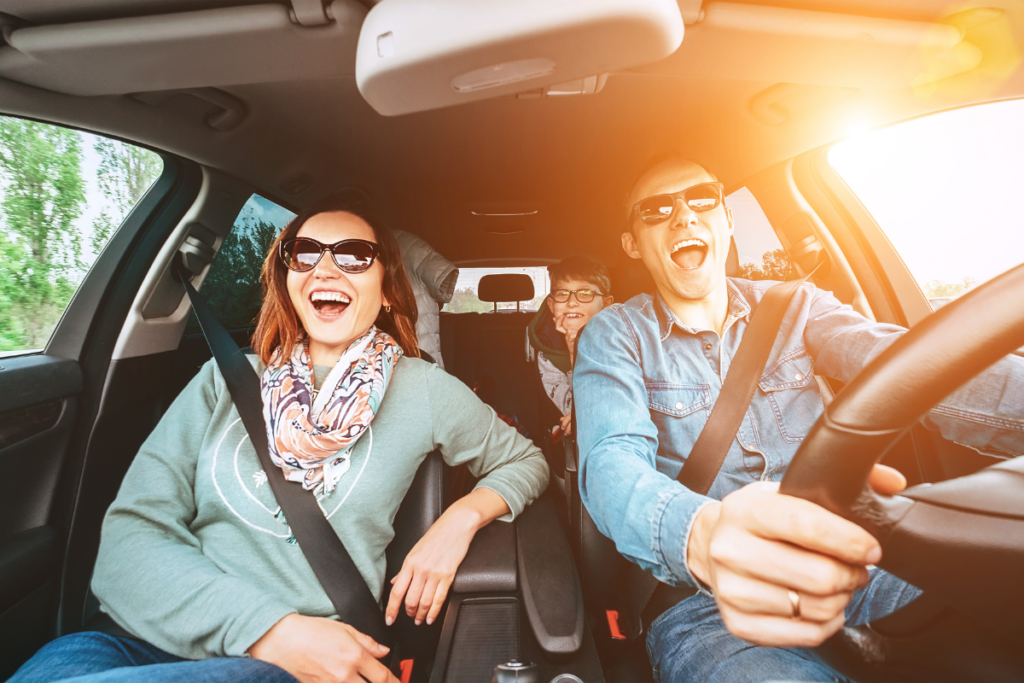 Important Features Of A Family Car That You Should Know About
Airbags for everyone!
Cars generally come with frontal airbags. But what about the kids at the back?
When shopping for a car, make sure one of the features include full coverage airbags: front, front-sides, curtains, driver's knee, and rear sides.
This makes sure the entire interior of the car is cushioned should accidents occur. You want your kids safe the same way you are, right?
Keyless entry.
Having a family means grocery shopping almost every day. Being able to open the car trunk with a push of a button when your hands are full of shopping bags is very convenient.
Keyless entry lets you access your car without fumbling for the key in your pocket or purse. This feature already comes standard with most cars. But it pays to be sure what you're getting. You don't want to come to an auto shop asking for upgrades, do you?
Bigger cabin.
Family cars preferably have bigger everything. Bigger rear space, bigger trunk for storage, bigger savings. Bigger cabin.
Bigger cabins are comfortable. Ask every car owner you know.
Maybe you're out on a family vacation. You're on the road, cruising, then suddenly it's nighttime. While it's pretty uncomfortable to sleep in a car, sometimes it's inevitable. You want a bigger space for you while the kids snooze at the back.
Maybe you're not a shopping-person and you accompanied your girls on their shopping spree. You'll want to find a quiet place while waiting for them.
No matter what situation, a bigger cabin serves you well.
Bigger storage.
Having a family means more stuff to fit inside the trunk. May it be football night or a family trip to the beach, you may find yourself needing to pack half of the house for the few days you are away.
Look for a big trunk and rear seats designed to fold flat to expand the storage area.
Child seat anchors for the little guys.
Aside from needing extra room to fit child seats inside your car, make sure there are also proper anchors to install those child seats.
If you already have a child seat, it's a great idea to bring it with you when you shop so you can try installing it before you purchase a car. This makes sure you are buying a perfect fit!
Wrap everything in leather!
Toddlers don't have a strong concept of cleanliness. They will mash that banana and wipe it everywhere. Don't say we didn't warn you!
It's better to avoid having your seats stained than to spend a few bucks almost every week trying to get that smelly and sticky banana residue on the upholstery.
While leather may seem expensive, it wins over the fact that it is easier to clean!
More connectivity options.
Bluetooth, wi-fi, plug-and-play. You name it.
While Bluetooth is the trend these days, opt for USB connection the most. It is useful when your electronic devices need the juice for a long car ride.
Bluetooth should come as a second priority. This system will give you the ability to access your phone while driving. You can answer important calls, navigate around an unfamiliar city, etc., all while having your eyes on the road. This is very useful for on-the-go moms and dads who can't risk a single moment of absence in their child's life.
Shades to keep the sun out.
During long car rides, you may want to put your kids to sleep to pause the chaos that's occurring. Sunshades will keep the bright light out and keep any disturbance out as the little ones snooze. It also cools the direct heat hitting the windows from intense sunlight.
Most new cars in the market are equipped with pulldown sunshades as part of the design.
Rear seat belt warning systems.
You want to be sure your kids are wearing seat belts the entire time of your trip. While front seat belt warning systems are common, try looking for rear seat belt warning systems. These systems, like the former, will let you know if someone at the back took their seatbelt off.
Child safety locks.
It's a great idea to have child safety locks so your sneaky child won't be able to suddenly open the doors behind you. It ensures they are safe, even from their own devices.
Final Thoughts
With budget restrictions, you will need to carefully assess what your family needs the most to get the most out of your choice. So always remember that family cars should have convenience and safety as their primary features—most features are just there for luxury.
What features do you prioritise when shopping for a family car?