5 Great Budget Family Cars You Should Check Out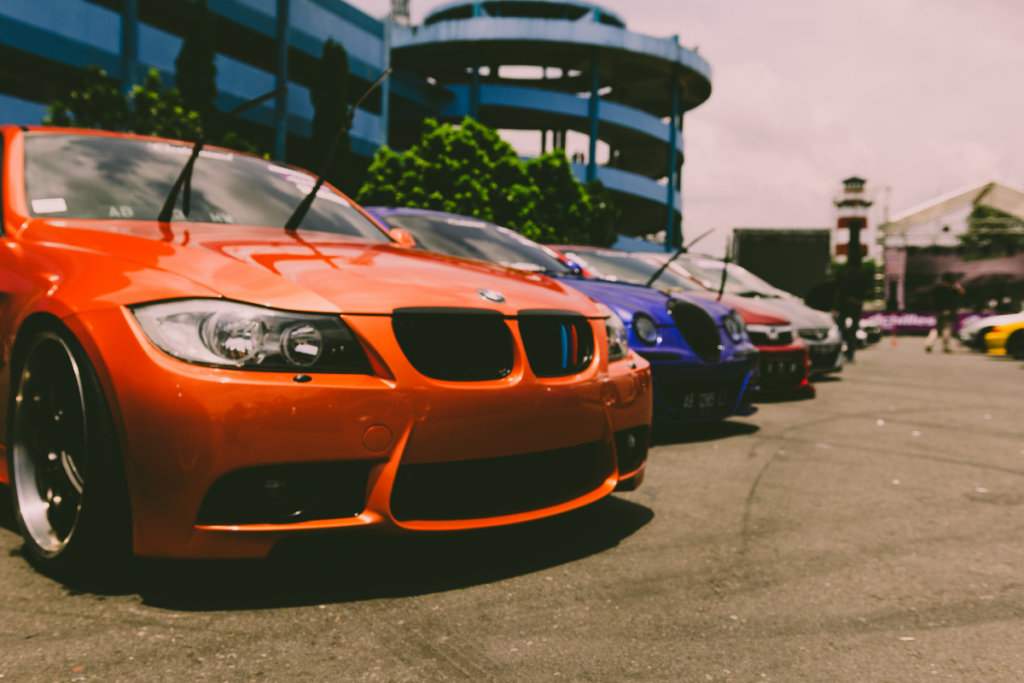 We've given you great choices for your college student's car. Now, let us go over the 5 budget family cars you should check out the next time you're out looking in the market.
The best features to have on a family car
First things first, what makes a car good for the family? Consider your family's needs, keeping the most crucial features and facilities in mind while you shop.
The highest safety rating is the best thing!
Great budget family cars are safe.
When it comes to moving your children, safety comes first. It makes no difference if the automobile is the most hideous thing you've ever seen as long as it's properly equipped to secure the family. Look for cars that have a 5-star safety rating and perform well in crash testing. Inquire with dealers about other features created particularly for children.
Keyless entry is the hype these days.
The ability to lock and unlock doors at the press of a button is a basic feature on most cars and is handy whether driving the family about on errands or transporting your family to a picnic. Loading and unloading sporting equipment is also a lot easier now that the trunk pops open on demand.
A lot of space should serve your family well.
When planning a family day trip, you'll need a car with adequate seating for everyone to drive safely and comfortably. If you have little kids, be sure that there's enough capacity in the car for more than one car seat or booster seat without crowding.
More room makes it easy for families with dogs to bring their pets to the park. The most versatility is provided by vehicles with many rows of seating and the ability to reconfigure the interior.
Big storage for pretty much everything.
"Stow and go" seating is still common in many hatchbacks and SUVs, and it's the ideal method to transport groceries, sports equipment, camping supplies and everything else you need for specific days while still leaving room for the kids. Look for a large trunk and rear seats that recline for extra storage. This feature is especially beneficial when going on vacation with the family and learning that you'll need to carry half the house just to spend a few days away.
USB ports to keep electronic devices fully charged or to plug in music.
With USB connectivity, teens can charge their mobile devices and stay connected. How about having fun with a good carpool karaoke while you're at it?
Airbags for everyone!
More airbags are an essential safety feature. You want to make sure everyone is protected in case of an accident if you and your spouse are in the front seat and the kids are in the back. Driver and passenger airbags come standard, but you should also look for side and side curtain airbags. Make sure the side curtain airbags cover every row of seats.
Wide opening rear doors to easily add and remove child seats.
This should be a no-brainer if you have a little one in the family. Child-seats are pretty much mandatory almost everywhere. You don't want to risk your child's safety by using the generic seatbelts that come with your new car.
The best body types for budget family cars
The rules for great budget family cars vary, but there are some general ones worth considering. From cheap-to-run hatchbacks to affordable SUVs, it's important to consider the pros and cons of each model. Keep in mind:
Because of their larger frames and more roomy interiors, SUVs and MPVs usually have higher operating costs;
Although hatchbacks offer good gas mileage and are cheap to purchase and run, they may not provide all the space you would like;
Saloons provide more space than hatchbacks, but a less practical boot opening; and
Estates offer lower running costs than hatchbacks, they offer spacious cabins and large trunks that are comparable to SUVs;
5 Great Choices for Budget Family Cars
2021 Jeep Wrangler Unlimited
With a long wheelbase, the Jeep Wrangler can seat up to five while offering a spacious cargo area behind the rear seat. One of the few family-sized SUVs, the Ford Escape is also a convertible.
Even though the Wrangler Unlimited doesn't offer as much off-road capability on tight trails as the two-door Wrangler, it still offers incredible off-road capabilities if you get the Rubicon trim. Wranglers come standard with part-time four-wheel drive.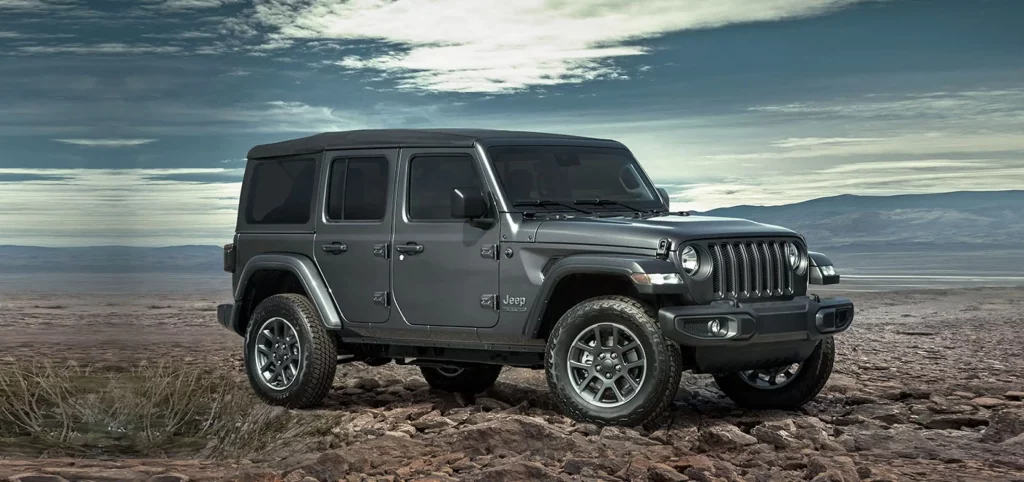 Jeep offers a variety of Wrangler engines, including a 285-horsepower V6, a 270-horsepower four-cylinder turbo, and a powerful V6 turbo diesel. The 2021 Jeep Wrangler Unlimited will come with a 470-horsepower V8 and a plug-in hybrid that combines the output of a four-cylinder turbo engine and two electric motors to generate 275 horsepower.
2021 Toyota 4Runner TRD Pro
Each body-on-frame SUV has a bit more cache than a generic crossover, but none has more than the rugged 4Runner TRD-Pro. An upgraded off-road equipment list matches its aggressive design.
A five-seat cabin comes standard on most 4Runner models, including the TRD Pro. A third row designed for kids is available in some trims, bringing the seating capacity up to seven. Five-seater models have better cargo space than average.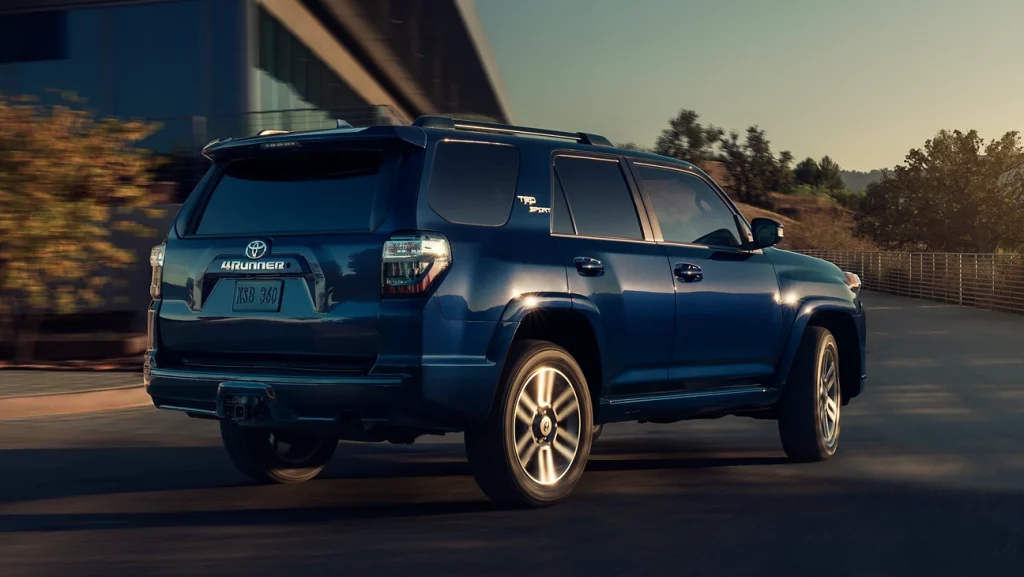 The 4Runner's four-wheel-drive models, especially when outfitted in the TRD Pro trim, are impressive off-roaders. They feature low-range two-speed transfer cases, skid plates to protect underbody components, and have more ground clearance than typical crossovers.
Automatic emergency braking, adaptive cruise control, automatic high beams, and lane departure warning are standard on every 4Runner.
2022 Kia Carnival
Kia Carnival offers seating for eight along with plenty of cargo space.
The SUV-inspired multi-purpose vehicle has a long list of standard and available features, including wing-out headrests and leg extensions in the second row. Passengers in the second row can operate certain vehicle functions using its voice recognition system.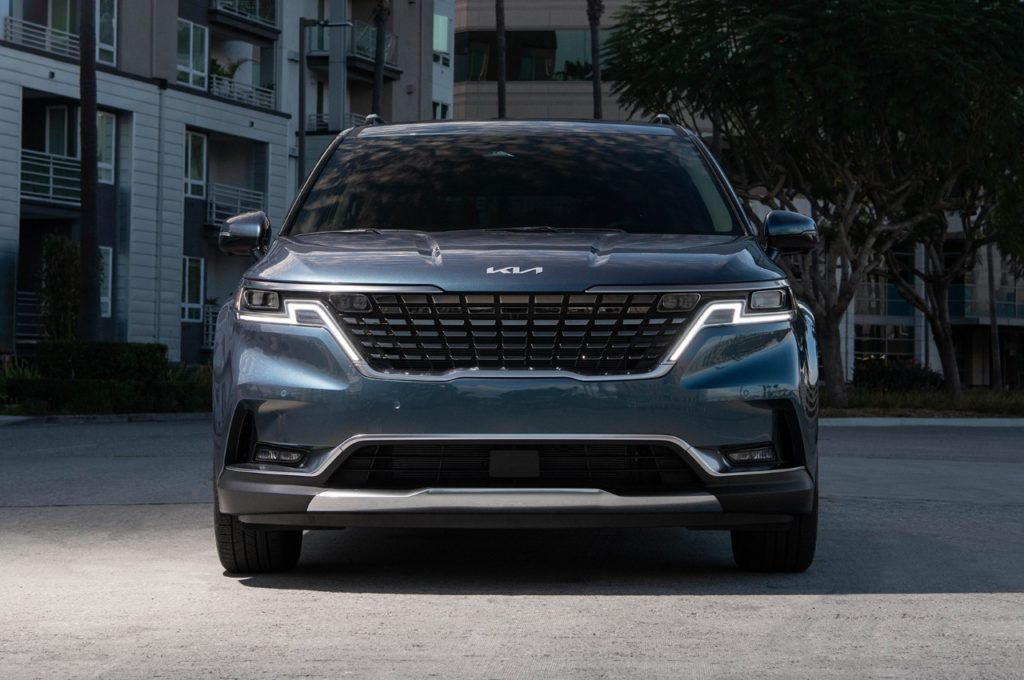 A powerful 290-horsepower V6 engine powers the new Carnival, which replaces the Kia Sedona minivan. It can tow up to 3,500 pounds with the right equipment. Kia UVO touchscreen infotainment is standard on the car, but an optional 12.3-inch one is also available. A customizable digital instrument panel is available on top models.
2021 Honda Passport
In essence, the 2021 Honda Passport is a shortened Honda Pilot with increased height.
Dealer-installed option packages can be added to completely transform the vehicle's character. For example, the Adventure Package A includes a trailer hitch, running boards, roof rails, fender flares, and other features to keep your Passport protected while on family adventures.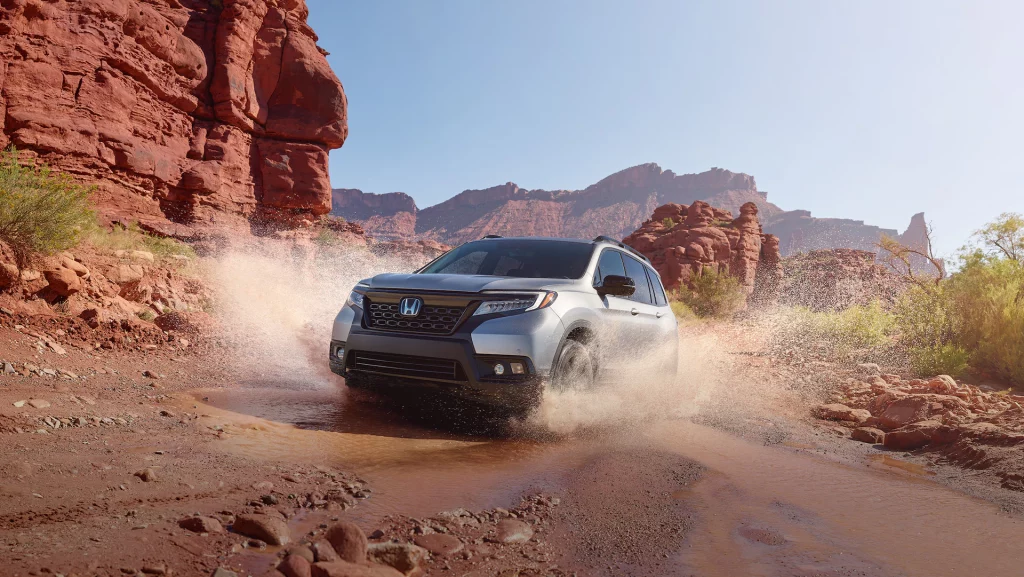 If you opt for the Urban Package A, you'll get underbody spoilers, welcome lighting, roof rail crossbars, and up to 20-inch alloy wheels. The Passport is also available with a six-person tent attached to the back hatch.
Adaptive cruise control, automatic emergency braking, and lane-keeping assistance are standard on all Passport models.
2021 Volkswagen Golf GTI
Hatchbacks are excellent budget family cars because of their five-seat cabins and easy-to-access cargo areas. The 2021 Volkswagen GTI combines the performance of a sports car with the versatility of a hatchback.
The GTI strikes an excellent balance between performance and handling and the comfort and refinement you want in a family car. There is plenty of space for passengers in both rows, and a variety of interior options are available, such as Clark Plaid upholstery.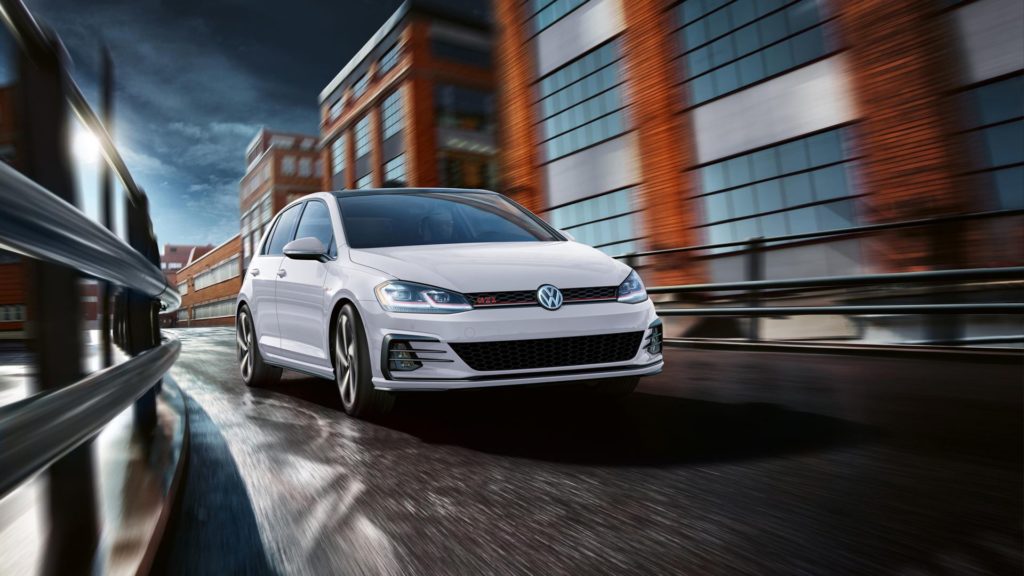 The vehicle's powertrain consists of a 228-horsepower four-cylinder turbo engine combined with either a six-speed manual transmission or a seven-speed dual-clutch automatic transmission. However, its lively power comes at a price: frequent trips to the gas station.
Final Thoughts
There you have it! These recommendations will surely be on par with any other vehicle out there in the market in terms of safety, value for the money and reliability. Nowadays, manufacturers are adding tons of features to their baseline trims, so your budget can go a lot further when it comes to great budget family cars features. It goes without saying that you'll likely be looking for a vehicle with the latest safety features and possibly the latest technology to ensure your family' comfort.