7 Best SUVs of 2022 and 2023
A month has passed since the year 2022 started. Have you managed to grab ahold of something new to celebrate the new year?
If you have the extra cash, you might be one of those who like to spend on a new car to celebrate a new beginning. Or maybe you've been saving for the last twelve months for this moment. Whatever your reason, check out the list we compiled for the next SUV you should drive this 2022!
Best SUVs of 2022 and 2023
We base our rankings on published reviews from known and respected critics as well as third-party sources.
We admit we are big fans of Hyundai here. How could we not?! They've been releasing jaw-dropping models for the past few years and we couldn't just ignore how consistent they've been in delivering what the public loves.
Take the 2022 Hyundai Tucson for example.
There are several features that set this compact SUV apart from others: a composed ride, upscale interior, a user-friendly infotainment system, and numerous driver assistance options.
Tucson's redesigned interior is spacious, features upmarket cabin materials, and has a large cargo area. With its intuitive infotainment system and many active safety features that are standard, it has a lot to offer. The Tucson is a versatile and comfortable car for day-to-day driving, and it's powered by a zippy and efficient four-cylinder engine. Additionally, it comes with a 10-year/100,000-mile powertrain warranty.
At a price that doesn't break the bank, the new Tucson offers a great mix of practicality and refinement. Starting at $25,000, the Tucson is an excellent value.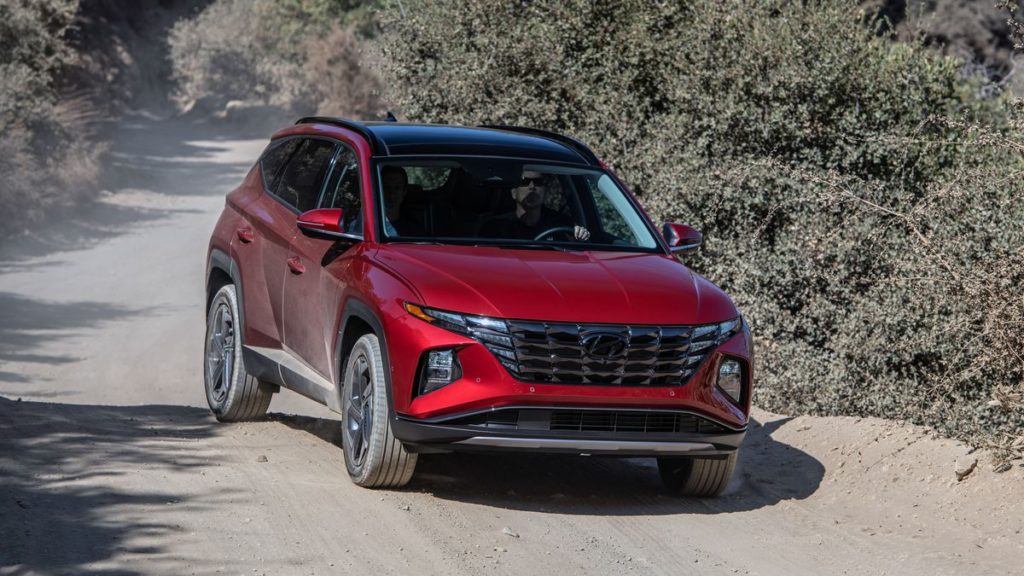 If you're looking for something on the luxurious side, why not check out the 2022 Mercedes-Benz GLC-Class?
With confident cornering abilities, an agreeable ride, and a variety of interesting engine options, the new Mercedes-Benz is easy and enjoyable to drive.
Top-notch materials adorn the interior, and the infotainment system is impressive. Mercedes offers two body styles for the GLC, the SUV and the Coupe. Even though it is called the Coupe, it still has four doors. The main difference is that it has a sporty, sloping roofline that reduces rear headroom and cargo space. With ample second-row room and a cargo hold that is average for the class, the standard GLC SUV offers ample space for its consumers. There are no real disadvantages to the GLC.
This Mercedes-Benz GLC 300 comes with a turbocharged four-cylinder engine which produces 255 horsepower. This vehicle accelerates quickly from a stop and has plenty of reserve power for high-speed acceleration.
If you like speed and luxury combined in one powerful beast, check out the 2022 Mercedes-Benz GLC-Class!
The 2022 Mercedes-Benz GLC 300 starts at $43,850.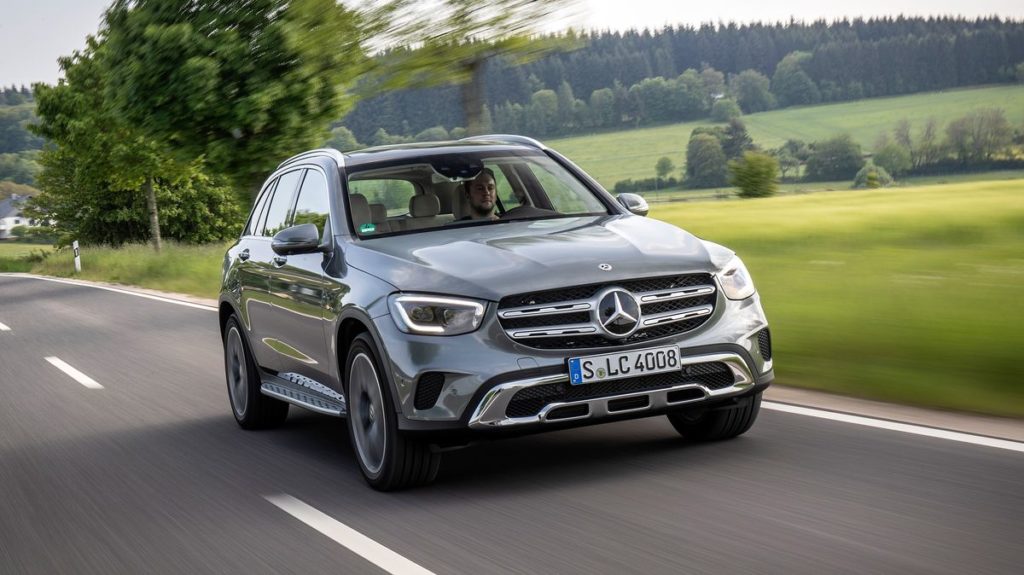 The Mazda CX-30 is a great choice if you want a small crossover that is both agile and upscale. The Mazda CX-3 is a roomier, more modern version of its sibling.
The interior of this SUV is of high quality. Several critics compare its materials to those found in luxury cars due to their excellent fit and finish.
Mazda's rear seats have a total space of 20.2 cubic feet. The front seats have a total space of 45.2 cubic feet. The figures are comparable to those of similar vehicles.
The base CX-30 is powered by a 2.5-litre four-cylinder engine that produces 186 horsepower and 186 pound-feet of torque. The Mazda is a bit sluggish when equipped with this engine from a standstill, but once it picks up speed, it becomes more responsive. The car has plenty of power, and passing other vehicles isn't difficult. It has an automatic transmission with six speeds.
If you want something more powerful, there's a turbocharged 2.5-litre four-cylinder engine. When it is fueled by regular gasoline, it delivers 227 horsepower and 310 pound-feet of torque. These numbers increase to 250 and 320 horses, respectively, when a premium is added. The CX-30 has a noticeably more powerful engine in just about any driving situation.
The CX-30 has a starting price of $22,200.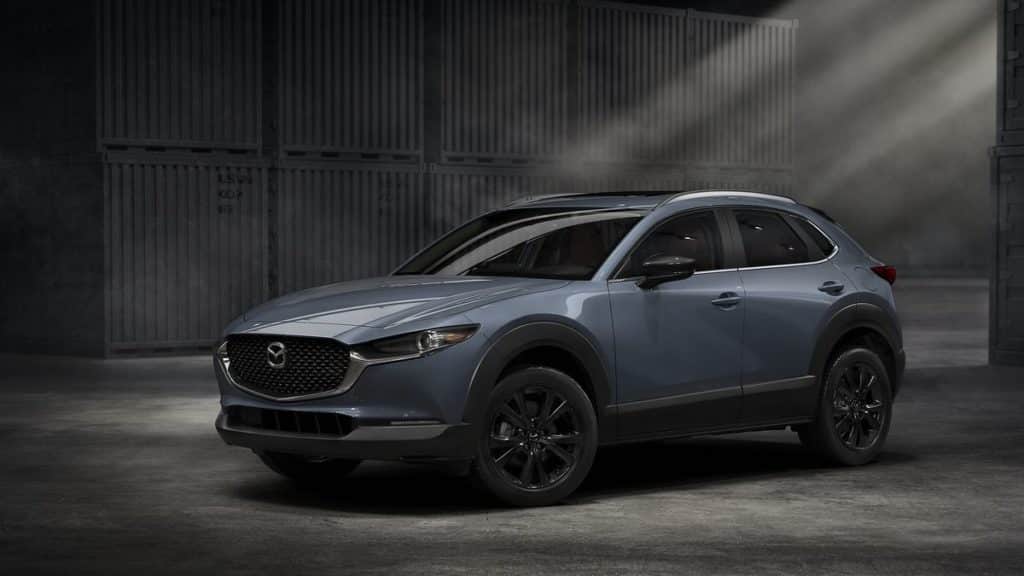 This luxury subcompact should be on your list.
A small crossover, it provides just about everything you could ask for. It boasts a spacious cargo hold, a simple infotainment system, a powerful engine, and sporty handling. Its fuel economy is also impressive.
What we love about this subcompact is its spaciousness. Despite a small size, there are 58.7 cubic feet of space behind the front seats and 27.1 cubic feet behind the rear seats on this BMW.
The vehicle is powered by a turbocharged 2.0-litre four-cylinder engine that delivers 228 horsepower and 258 pound-feet of torque. The BMW engine is surprisingly powerful, allowing it to accelerate quickly from a stop. It can be driven on city streets and highways.
Standard on all models is an eight-speed automatic transmission. Shifts are smooth and prompt.
The front-wheel-drive BMW X1 starts at $35,400.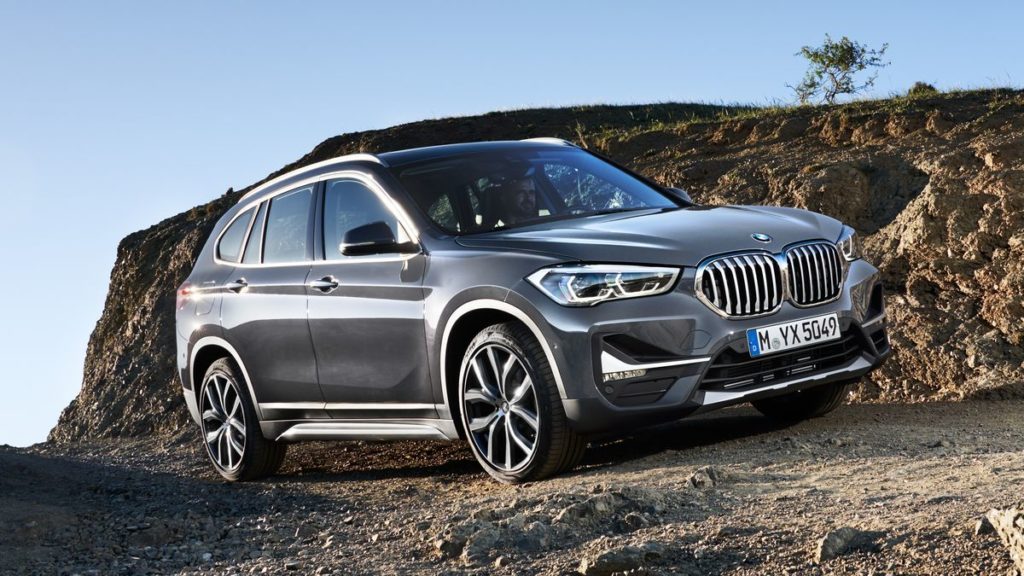 As we confessed, Hyundai is in our DNA. And we don't need, nor are we asking for, permission to always talk about their cars.
This second Hyundai SUV in this list is a very reliable midsize SUV for those who prefer to drive in comfort and with style.
It is equipped with a V6 engine that delivers ample power and good acceleration. Even over rough pavement, the Palisade rides smoothly, and despite its size, it's surprisingly easy to drive. This SUV has a very nice cabin, with upper trims comparable to some luxury SUVs. All three rows can comfortably accommodate adults, and there is plenty of cargo space.
Palisade indeed features one of the best interiors in its class. Most surfaces are trimmed with high-quality materials, and the cabin almost completely eliminates road noise.
Compared to other midsize SUVs, the Palisade has good cargo capacity. Behind the third-row seats, the cabin has 18 cubic feet of space, 45.8 cubes when the seats are folded, and 86.4 cubic feet with the second and third rows folded.
Every Palisade model comes with the same 291-hp V6 engine mated to the same eight-speed automatic transmission. With a quiet engine, the SUV is able to accelerate rapidly and pass with confidence at higher speeds. Shifts are smooth and timed perfectly.
The base Palisade starts at $33,150.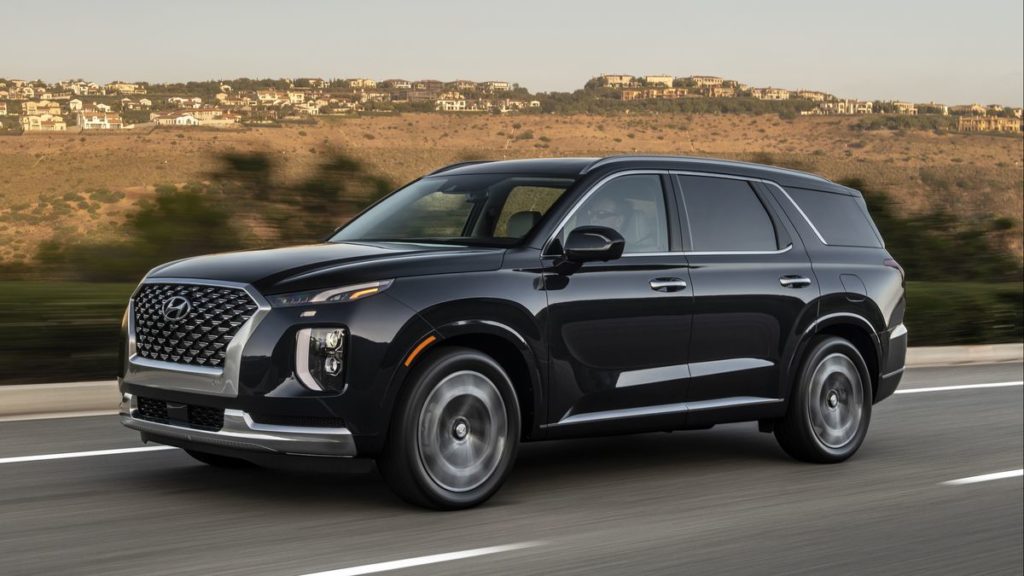 We cannot list the best SUVs of 2022 and 2023 without the Genesis GV80.
There are two powerful engines available in this luxury midsize SUV, and it gets good fuel economy and rides smoothly. You'll be amazed at how well it handles, resulting in a dynamic driving experience. The interior is exquisite. There are lots of features in the cabin and plenty of room for both people and cargo. It has one of the best cabins in the luxury midsize SUV class.
With the GV80, the cabin is elegant, quiet, and stylish. The interior quality is a clear step above several competitors, as there are top-notch materials everywhere.
GV80 offers more cargo space than most rivals in its class. 84 cubic feet of space can be accessed with all the rear rows folded, and 33.9 cubic feet are available behind the second row of seats (which are usually the back seats). There are 11.6 cubic feet of space behind the rearmost seats of the three-row GV80.
You can choose between two engines for the GV80: a 300-horsepower turbocharged four-cylinder engine and an optional 375-horsepower turbocharged V6 engine. Both are paired with an eight-speed automatic transmission.
The base engine is fairly powerful and has decent acceleration. At highway speeds, the V6 feels much more powerful and faster off the line. Both engines are matched well by the transmission, which shifts smoothly and on time. 
The GV80 carries a base price of $50,200, which is below average for the class.
We are giving the last seat to Land Rover's Range Rover. For good reason (not just because we are obsessed with it.)
A luxury large SUV, the Range Rover has a quiet and refined cabin that can comfortably seat five. A choice of four engines – two turbocharged straight-sixes and two supercharged V8s – will get you to your destination quickly. In addition to good fuel economy, ride quality on pavement is excellent, and few off-road scenarios present any challenges.
Cabin quality is top-notch in the Range Rover. In terms of materials, everything is impressive, and you can customize things like seat upholstery, dashboards, door trims, and headliners. Leathers, wood, and aluminium come together in a modern design with high-quality materials.
There are 34.5 cubic feet of space behind the second row. The rear seats can be folded down to create 70.9 cubic feet of space. The maximum cargo space for long-wheelbase models is 77.5 cubic feet.
The Range Rover is available with four different powertrains from Land Rover. Turbocharged six-cylinder engines are available on lower trims, and they feel punchy, even if there is some turbo lag at first. Powered by the standard 355-horsepower engine, the Range Rover reaches 60 mph in 6.6 seconds, while a 395-horsepower variant takes 5.9 seconds. 
On the other hand, the Range Rover is also available with a supercharged V8 engine that provides stellar acceleration. A V8-powered Range Rover with 518 or 557 horsepower can reach 60 mph in 5.1 seconds and top out at 155 mph.
Eight-speed automatic transmissions deliver smoothly timed shifts on all models.
The 2022 Range Rover starts at $92,000.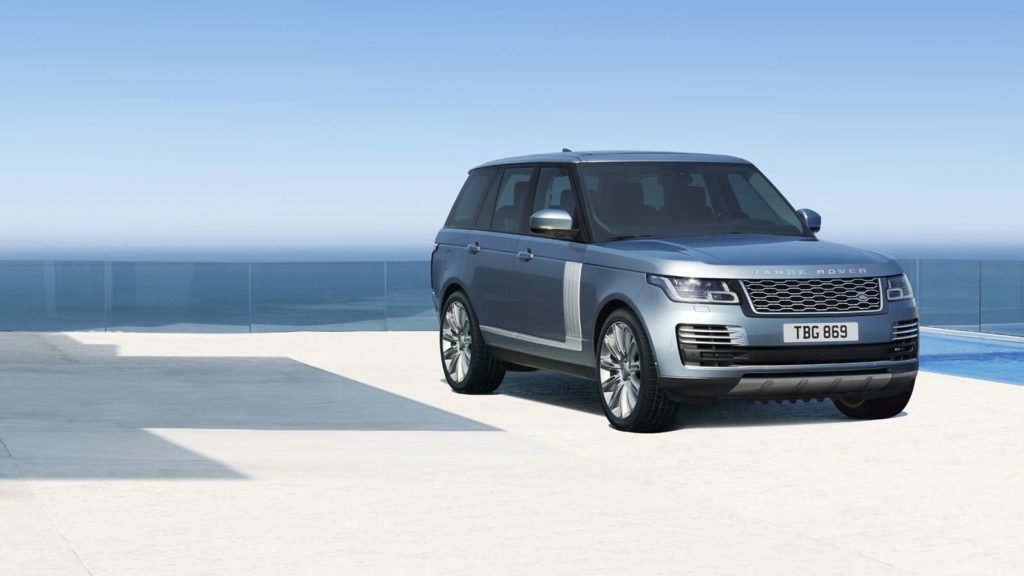 Conclusion
We know how daunting it is to choose the perfect car. We tend to overthink it. This list compiles our choices from different categories to better give you an idea of how cars differ in each class. Hopefully, you've learned the great features you need to watch out for as you shop for your first or even next SUV.
Do you have a suggestion for the best SUVs of 2022 and 2023? Drop them in the comments?
Looking for the Best Sportscars of 2022 and 2023?