7 Effective Tips on How To Successfully Change Your Oil
Learning how to successfully change your oil on your own is the start of your DIY car maintenance journey.
If you bought your car on a tight budget, or got it as a hand-me-down from your parents, chances are you're looking for ways to lessen the costs of maintaining a vehicle. Lucky you, there are a lot of ways you can save and still keep your car at tiptop condition and its value high— one of which is to swap expensive visits to the repair shop and do-it-yourself instead!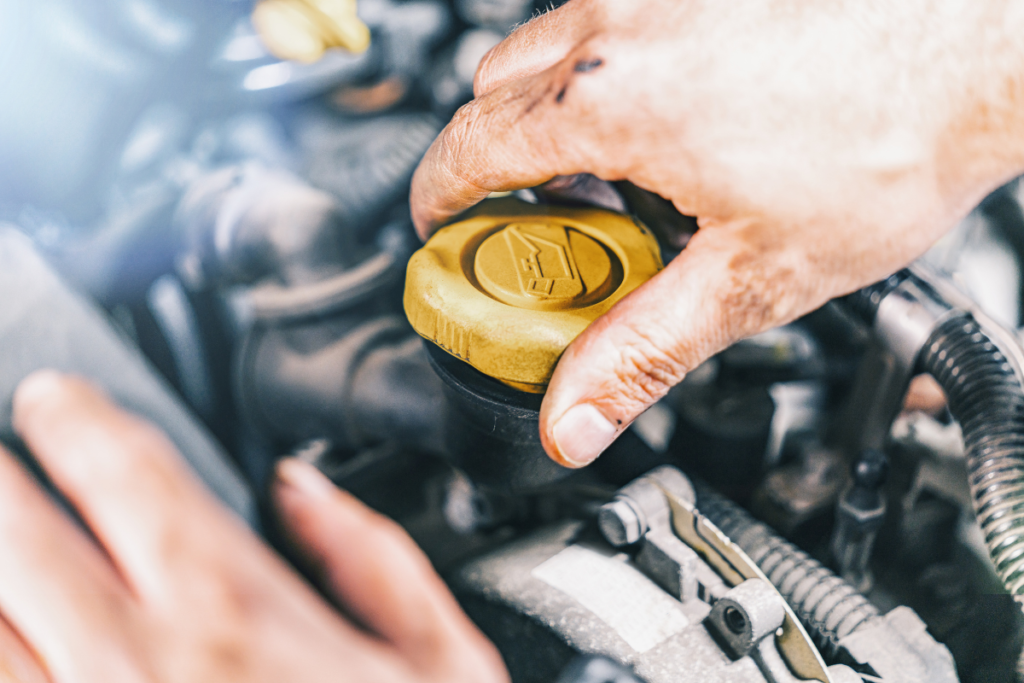 Some of car maintenance jobs can be done right inside your own garage and one of them is the classic oil change. It's not rocket science, really, but knowing the best tips on how to successfully change your oil will pay off in the end.
Without further ado, here are some tips on…
How to Successfully Change Your Oil
No. 1 — Study your car's manual for oil change requirements.
When it comes to oil changes, each car is unique. It is critical to double-check your manufacturer's specifications about these parameters, whether it is the sort of oil required, the quantity, or the blend. For example, putting the improper oil in your automobile might result in lower lubrication and a shorter engine lifespan. Spend the extra time researching exactly what your automobile requires.
No. 2 — Do not work on a "hot" car.
This is critical whenever you perform any sort of repair – no matter how minor – on your car. If you have just driven your automobile, it is critical to let it sit for 20-30 minutes to prevent the oil from burning you. Yes, it flows readily when heated, but it may inflict major injury if it comes into touch with your skin. If you wish to warm up the oil, you may drive it for 2 minutes to make it warm enough to flow freely but not hot enough to inflict harm.
No. 3 —- Invest in very good tools.
Oil filters can be tough to detach, especially if your hands are oil-splattered. You'll also see a variety of items to assist with your oil change at your local car store. There are a range of types and alternatives to match your demands and budget, ranging from clamp-style to 3-jaw adjustable wrenches.
No. 4 — Use protective gear for safety.
It is critical to have the proper protective clothing and tools on hand when changing your oil at home to guarantee a safe, clean, and stress-free oil change. Wear rubber gloves and keep plenty of clean towels on hand to swiftly remove any oil that comes into touch with you. In order to protect your driveway from unwanted spills, we recommend utilizing a tarp, old shower curtain, or something similar to drape below the oil pan.
Knowing safety is the key in in this guide on how to successfully change your oil.
No. 5 — Check and then recheck the required oil weight.
Each engine has a certain oil weight that should be used in that engine. The weight varies depending on the make and model, although most current automobiles have it printed on the oil fill cap under the hood. If not, a little sticker identifying what your engine requires may be present. The weight of your oil should always be the same as the manufacturer's recommendation.
No. 6 — Seal perfectly.
One of the most typical oil-change errors is failing to let the new oil filter to dry. When the new filter is reinstalled wet, it creates a weak seal, which can lead to loose-fitting and leaking filters. After a while, the filter might very well unthread itself, spilling oil all over your driveway. To guarantee a flawless seal, always fill the filter halfway with oil and then sprinkle a small amount around the filter.
No. 7 —  Never spill on your engine.
It's easier said than done for most inexperienced oil-changers, so make sure that all of your oil goes into the engine and not on it. Using an efficient funnel and pouring the oil at the proper angle will help with this. Always turn the spout so that it is at the top, above the funnel, and start pouring gently. This prevents air from causing the oil to squirt and gurgle as it is poured into the engine.
Final Thoughts
While changing oil is one of the easiest car maintenance jobs, you will still have to be careful especially if you don't know what you're doing. Messing it up will bring heavier consequences than just paying a professional to do it. Still, knowing how to successfully change your oil on your own can have its benefits!
But keep in mind some things you may do incorrectly:
• Not tightening the oil filter enough
• Not tightening the drain plug to the correct specification
• Using the wrong type of oil
• Adding too much or too little oil
Now that you know how to successfully change your oil, we leave the decision to you. Have you done car DIYs yourself? Share your thoughts below!
Are you interested in car racing? Visit Sportscar Chronicle!