7 Best Sportscars of 2022 and 2023
It's the beginning of a new year and what better way to celebrate surviving the year 2021 than listing down everything you can look forward to and strive for in 2022? What does 2022 have in store for us gearheads?
Well, first, if you are a motorsport fan you might find yourself beating the post-season depression that came with the 2021 Formula 1 season finale sooner than later because this March, the sport is coming back with more adrenaline-fueled surprises. NASCAR also returns for a new season this February. Like Formula 1, NASCAR is facing a major change as the sanctioning body debuts its Next Gen car.
If you are a casual car hobbyist who enjoys off-circuit cars, however, you might find delight in browsing the latest news from the leading car manufacturers today. We heard Lexus just debuted two concepts at Tokyo Auto Salon 2022 this week.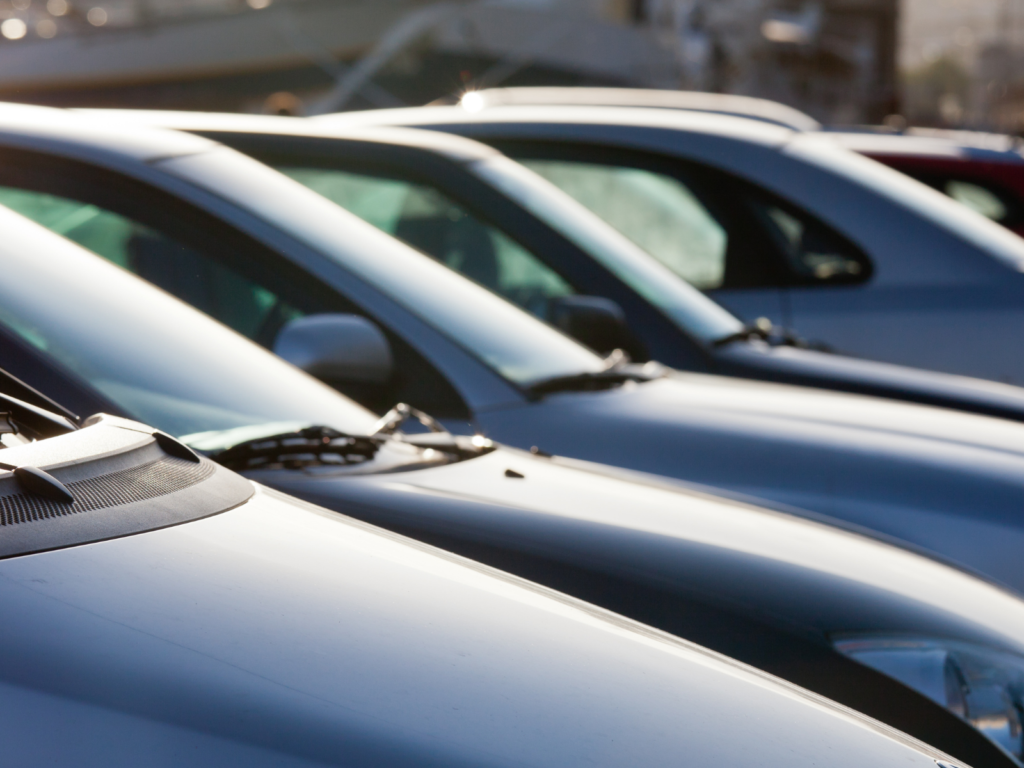 Whatever kind of a gearhead you are, there's definitely something waiting for you this 2022.
But why stop there? Why not meet it halfway and greet the new year with a new sportscar instead? Well, that escalated quickly.
Anyway! We listed down the sportscars on our radar which we think might be perfect for your vision board this new year.
Best Sportscars of 2022 and 2023
This year, you will have many options to choose from if you want to buy a sports car. Many of these sports car models have been buzzing around for some time and are now ready for release. These cars are available in a wide variety of price ranges, from pricey hypercars to more affordable yet still top-notch entries that promise to provide owners with some thrills on the road. Some cars could be delayed a bit longer, but for the most part, we should see these best sportscars on the streets in 2022.
Audi just released the 2022 R8 V10 Performance RWD coupe and Spyder convertible. On the surface, it appears similar to its predecessor. But this rear-wheel-drive beast might just be the last of its kind, making it more special than it already is.
A lot of car manufacturers are committed to going fully electric in the coming years and with this major change comes the departure of cars like the Audi R8 in the near future.
Why we love this old-timer shouldn't come as a surprise. The Audi R8 line is known for having a powerful engine that sets it apart from most asthmatic modern cars—vehicles that use turbocharging or supercharging to generate vast amounts of power and performance.
Its 5.2-litre V10 engine breathes on its own. With no turbo-trickery, it produces a staggering 570 horsepower and 406 lb-ft of torque. Did you know: this engine powers Lamborghinis! Isn't that interesting?
Now imagine driving this baddie on your way to the movies!
6. Lotus Emira
There's a lot to love about this baby but our favourite: While the Emira represents a new chapter for Lotus, the brand's philosophy about driving pleasure has not changed. Therefore, the Lotus Emira is everything that anyone could possibly want in a sports car.
Several engines and transmission options are available for the Emira, one of which is a 2.0-litre turbocharged four-cylinder AMG-built engine based on the same engine that powers the Mercedes-Benz AMG A45 S. The vehicle comes with an eight-speed dual-clutch automatic transmission.
Another engine found in the First Edition is a supercharged 3.5-litre V6 sourced from Toyota. This is the same engine you'll find in the Lotus Exige, which the Emira replaces. Although it will be available with either an automatic or six-speed manual transmission, the First Edition car is exclusively V6 and manual.
5. 2022 Toyota GR 86
The Toyota GR 86 is a budget coupe that doesn't feel like a budget coupe at all.
Cars today are all about four-figure horsepower which means driving them is a bit harder. Driving them the right way requires an experienced driver. That's why if you want a sportscar-like feel but in a safer way, then go get a Toyota GR 86.
While the 2022 model can't be considered a redesign, it does include plenty of changes that make it a bit different and a fresh take. In terms of aerodynamics, it is streamlined and boasts more curves than before. For better performance, not only the hood but also the roof and fenders are made of aluminium.
4. 2022 Ford Mustang Shelby GT500
Ford is installing a more powerful and capable engine in the next-generation Mustang. The new engine is claimed to be more powerful and capable than those in previous models. A 5.2-litre V8 engine with 760 horsepower and 625 lb-ft of torque is also fitted to the 2022 model, as with the 2020 edition. Due to the absence of a manual transmission on this model, the engine is paired with a seven-speed dual-clutch automatic transmission.
While the Ford Mustang Shelby GT500 is neither fuel-efficient nor eco-friendly, consuming a decent amount of fuel per mile, we think it's still worth it to consider for its interior design. There is plenty of space for both passengers and cargo, and carbon-fibre instrument panel trim is available as an option instead of the standard aluminium dashboard trim.
Another option expected to be popular is the 12.0-inch digital gauge cluster, which is configurable, as well as six-way power in the driver's seat, and dual-zone climate control. The vehicle comes with an eight-inch touchscreen infotainment system with many connectivity options. With Ford's Sync 3 software, voice and steering-wheel commands are also available.
3. 2022 Subaru WRX
In 2022, Subaru is bringing its all-wheel-drive sport compact to the next level. This new model rides on a new platform, is more distinctively styled, and is powered by a larger and more powerful turbocharged 2.4-litre flat-four engine.
The WRX is powered by a turbocharged 2.4-litre flat-four cylinder engine. With 271 horsepower and 258 lb-ft of torque, this vehicle can be driven with either a manual transmission or continuously variable automatic transmission (CVT). As is customary, this vehicle comes with an all-wheel drive.
When a driver opts for an automatic transmission, paddle shifters will be available on the steering wheel, which will allow them to choose from three different drive modes. The GT trim with the automatic transmission also includes adaptive dampers. Also available are 17- and 18-inch wheels with summer performance tires. A smoother ride and enhanced refinement are expected to be among the benefits of the new WRX.
2. Chevrolet Corvette C8 Z06
Many have called the Chevrolet Corvette C8 a marvel of engineering. This is the first mid-engine Corvette in the history of the Chevrolet brand and it sent shockwaves throughout the supercar world. Despite being highly criticised by some hard-core purists who argued it should remain a front-engine, rear-wheel-drive car, there can be no denying how good the car is. Later on, Corvette released the Corvette Z06 version, which is perhaps even better than the standard C8.
With the C8 Z06, Chevrolet is aiming to build on the momentum it has built with the C8 model, becoming the fastest and most powerful Z06 ever built. A star-studded lineup, including Emelia Hartford, helped make the launch of the car a success. A convincing argument can now be made that the C8 Z06 is Corvette's best Z06 ever. A vehicle such as this could set the standard for Corvettes for decades and be the envy of many other supercar companies.
1. 2022 Mercedes-AMG SL
All Mercedes-AMG SL roadsters of 2022 will have 4.0-litre M177 AMG V8 twin-turbo engines and go by the name SL55. With 469 horses and 516 pounds-feet of torque, the V8 will be quite impressive. With turbo boost pressure and better airflow, the SL63 will produce 577 horsepower and 590 lb-ft of torque. It will also have a more refined engine software.
To improve grip on any road, and to distribute the engine's serious torque, Mercedes-AMG SLs of 2022 will come standard with an all-wheel-drive system.
Conclusion
Welcoming new beginnings can be pretty daunting and to the easily overwhelmed, making vision boards at the start of the year seems to put things in place. If you're one of those who needs some planning done to actually function, maybe you're looking for a new baby to add to your goals and obsess over for the coming months.
We hope this list provides you with a brief summary of what sportscars are new in the market.
Do you have a car that you're eyeing this 2022?