14 Useful Tips for Driving in the Snow
Driving in the snow is not as easy as you might think.
While winter is the perfect excuse to snuggle up with a nice cup of cocoa, extreme weather conditions can make travelling extremely dangerous on the other hand. A lot of accidents occur each winter because of winter storms, bad weather and sloppy road conditions. Winter road safety rules should be taken into consideration.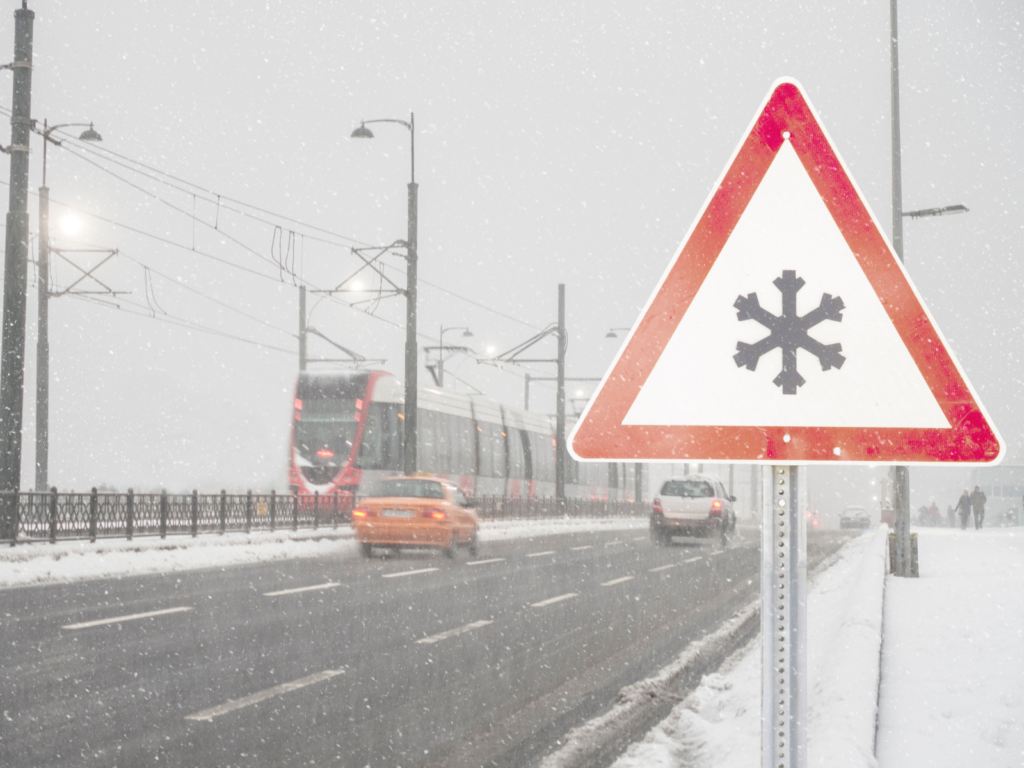 Drive only if you have to.
Ever heard of the saying "prevention is better than cure"?
During winter, driving in the snow can be dangerous. The best way to stay safe is to avoid them at all costs. Stay put if you can avoid driving. Or commute via subway if you really need to go somewhere.
Unfortunately, hunkering down isn't always an option. In the event that you driving in the snow is necessary, icy, or wet, make sure your car and yourself are prepared.
Perform vehicle checks before setting off.
To stay safe when you're taking a trip or commuting to work, prepare your car for the trip in advance.
Checking your oil and antifreeze levels is a good place to start. Additionally, every time you reach the halfway mark, top off your gas. By doing so, you won't run out of fuel when bad weather causes delays.
Do a tire check.
You should check the tread on your tires. When it is slushy and icy, worn tires are more likely to slip and slide. To ensure the best traction, invest in winter or all-season tires. They keep their grip better in slippery conditions due to the softer rubber on their tires.
Check your tire pressure regularly, too. As the temperature drops by 10°F, the tire pressure drops by 1 to 2 pounds. Make sure your tyres are inflated to the recommended level.
SEE ALSO: ŠKODA FELICIA KIT CAR (1995): The next chapter in an international success story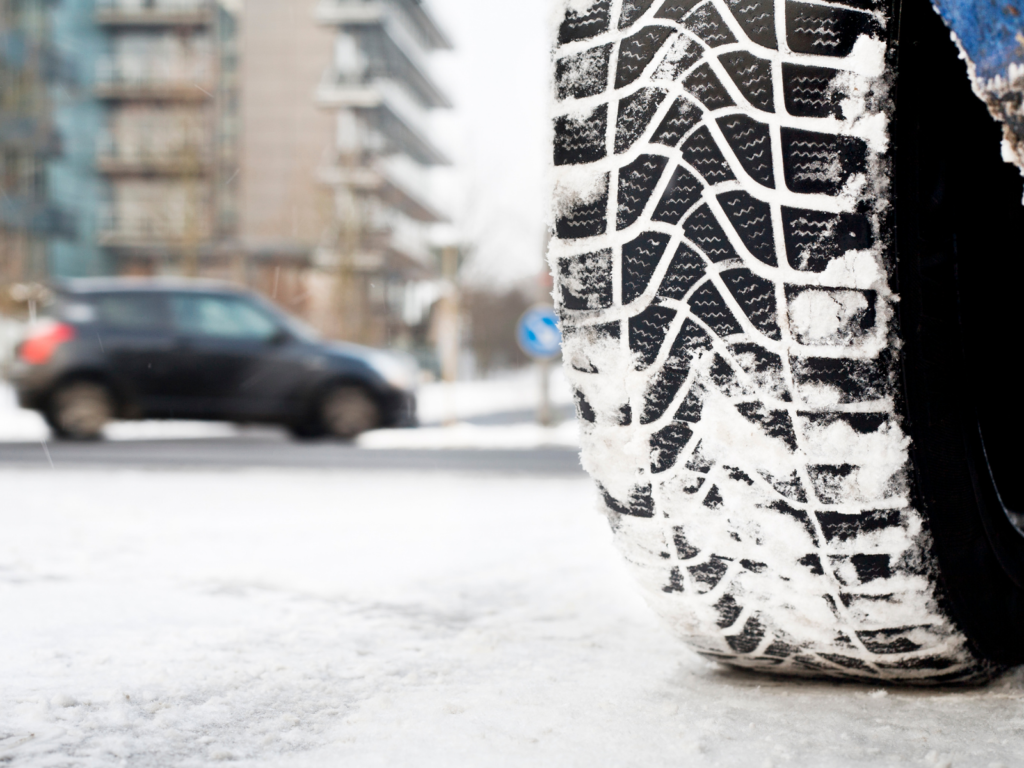 Do a brake check.
Always ask for a brake check when your oil change is done. In the event that your brake pedal squeaks, get your car serviced right away.
It's important to use your brakes properly on the road to maintain control on wet, icy, or snowy roads. Whenever you come to a stop at a light or stop sign, practice slow, steady braking.
Slowing down is best accomplished by easing off the accelerator and downshifting before applying the brakes when you hit a slippery patch of road. Apply steady, firm pressure to the brakes as you step on them to prevent your wheels from locking up.
As the brake pedal pumps on its own, you may hear grinding as your anti-lock brakes (ABS) engage. Stay focused on the steering wheel as you pump the brake pedal.
Remove snow and ice from your car.
Driving in the snow will lead to snow pileups. For clearing rain, snow, and ice, make sure that your windshield wipers are in good working order. Fill up your fluids if necessary. However, windshield wipers cannot do everything for you.
When you clear off your car before winter driving, it can be tempting to do the minimum. It is a hazard for you as well as other drivers, however. So ensure that your windshield, hood, windows, mirrors, and trunk are snow-free before driving.
Additionally, be aware of other vehicles spraying snow. When the roads are wet, all vehicles will spray snow.
Keep emergency supplies in your car.
In addition to extra food and water, you should have a flashlight, a glass scraper, blankets, medications, a first aid kit and other emergency gear in your car. Ensure that your vehicle always has at least half a tank of fuel. This will keep you safe in the worst-case scenario.
Generally, your emergency kit can be stored in the trunk. However, if your car has been rear-ended or if you are otherwise unable to open it, you cannot reach the trunk. By keeping your emergency kit in the car with you, you'll have easy access to all your supplies. You can keep it on the back seat floor, under the seat, etc. Tie your kit down, however, so it does not slide everywhere as you drive.
Ensure that your emergency kit is regularly checked.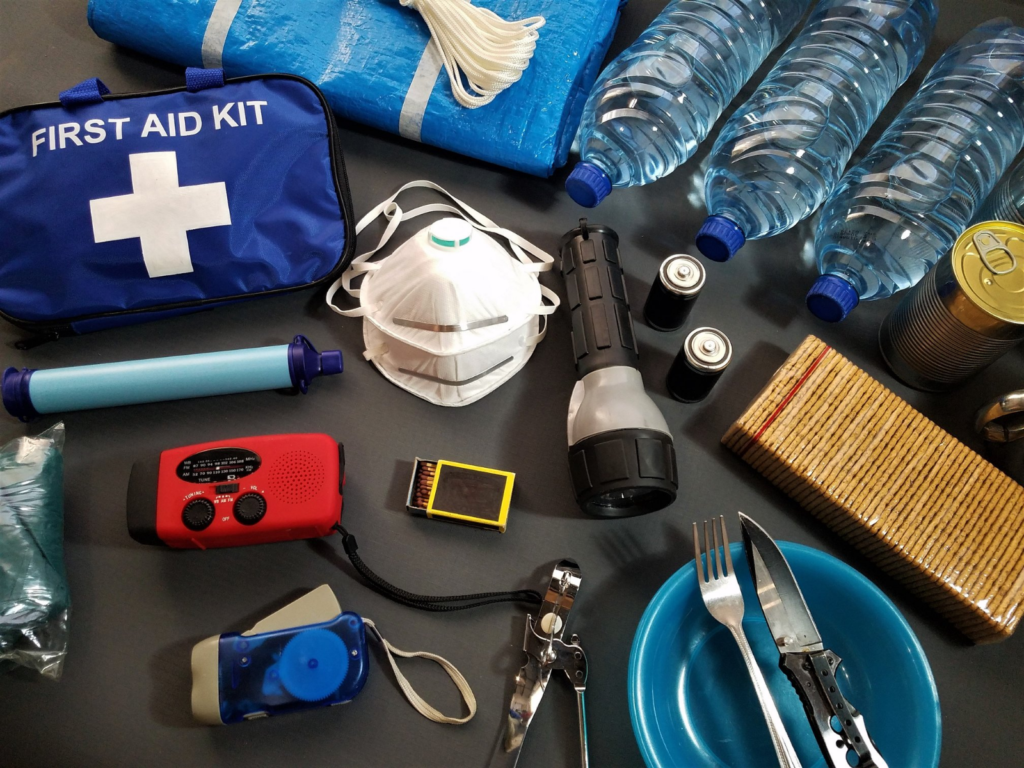 Tips for Driving in the Snow
You should stay at home. Do not leave the house unless absolutely necessary. You should avoid driving in the snow which is taking unnecessary risk, even if you can drive in bad weather.
Slow down when driving in the snow. While driving on ice or snow, you should adjust your speed down to compensate for the lack of traction.
You should accelerate and decelerate slowly. Regaining traction and avoiding skidding requires a slow gas application. Take your time to stop at a stoplight and don't be in a hurry to get moving. Slowing down when driving is more difficult on icy roads.
Give a good distance between you and the vehicle ahead of you so you have more space and time to slow down when you have to.
Be familiar with your brakes. Use the ball of your foot to apply steady, firm pressure to the brake pedal whether you have antilock brakes or not.
Whenever possible, avoid stopping. Starting to move from a full stop takes a lot more inertia than getting moving while you're rolling. Consider slowing down to keep rolling until the traffic light changes.
Don't push yourself up hills. Extra gas won't do you any good on snow-covered roads. If you are going up a hill, get a little inertia going before you get there so that you can ride that inertia to the top. Reduce your speed as you reach the crest of the hill, and proceed slowly downhill.
As you go up a hill, don't stop. Icy roads make it difficult to get moving up hills. Let your inertia build on a flat road before you attempt the hill.
Be prepared. Have a thorough vehicle checkup before you leave for the road. It is always better to be safe than sorry.
Make sure you check the weather. Consider delaying your trip if bad weather is expected along your route.
Keep in touch. Inform others of your planned route, destination, and anticipated arrival time before hitting the road.
In the event that you become stuck in the snow, stay with your vehicle. It is the safest place for when you are lost. Rescuers are more likely to locate you with the help of your vehicle. Do not attempt to walk in a severe storm. Snow can make it easy for you to lose track of your vehicle.
Make sure you stay warm. You can insulate yourself from the cold with anything you have. Newspapers, floor mats, and paper map all work. Like mentioned, be prepared for an emergency by packing blankets and heavy clothing.
Be fuel-efficient. When running the engine and heater, only run them long enough to eliminate the chill. You'll save fuel this way.
Final Thoughts
Every winter, many accidents happen due to winter storms, bad weather, and sloppy road conditions. It is important to understand winter safety rules. So keep your vehicle well maintained, pack emergency supplies, and avoid driving in extreme conditions if you are going on a road trip for the holidays or commuting.
Do you have bad weather experiences you want to share? Comment down below!