Volvo Car USA reports November sales of 7,667 cars with year-to-date Recharge sales up 42 percent
Volvo Car USA reported 7,667 sales in November
Year-to-date Recharge sales are up 42 percent
For November, Recharge models represented 22.3 percent of total sales in the U.S. and 59 percent of total sales in California
Overall U.S. sales are up 16.5 percent year-to-date
Volvo Car USA posted a November sales result of 7,667 cars and increased its electrified Recharge model sales year-to-date by 42 percent over 2020.

The demand for Volvo Cars' products in the U.S. remained strong with the brand up year-to-date by 16.5 percent, an increase of 15,848 cars sold in the same period last year.

The brand's share of Recharge models – vehicles with fully electric or plug-in hybrid (PHEV) powertrains – held steady, representing 22.3 percent of total November sales in the United States. In California, Recharge volume grew represented 59 percent of sales in the state for the month.
An overall November sales decline of 33.9 percent versus 2020 was attributed to a shortage of components, which affected production.
SEE ALSO: 11 Essential Things In Your Roadside Emergency Kit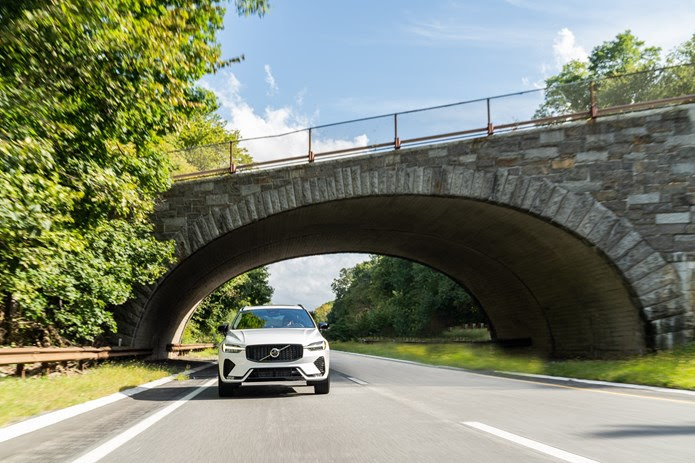 "Despite the industry challenges presented, consumer demand for our products remains high and our retail partners and entire team continue to amaze me with their unwavering commitment to our customers," said Anders Gustafsson, Senior Vice President, Volvo Car Americas and President and CEO, Volvo Car USA. "Recharge momentum is growing and is keeping us on course to finish the remainder of the year strong."
Media may visit www.media.volvocars.com/us for a breakdown of sales by model.
About Volvo Car USA
Volvo Car USA LLC, (www.volvocars.com/us) is a subsidiary of Volvo Car Group of Gothenburg, Sweden. VCUSA provides marketing, sales, parts, service, technology and training support to Volvo automobile retailers in the United States. For more information please refer to the VCUSA media website at: http://www.media.volvocars.com/us.