11 Essential Things In Your Roadside Emergency Kit
Aside from the usual safety essentials like a flashlight and extra batteries, here are some other important things you might want to include in your roadside emergency kit. Some of these items may already be in your car, but the point is to have everything organized so you have easy access to it should you ever need it.
Your Roadside Emergency Kit: What to put in it
If you can't get back on the road right away, an emergency roadside kit should provide you with essential items to assist in getting back on the road safely. It should also provide sustenance and supplies for your health and safety while you wait.
SEE ALSO: 14 Useful Tips for Driving in the Snow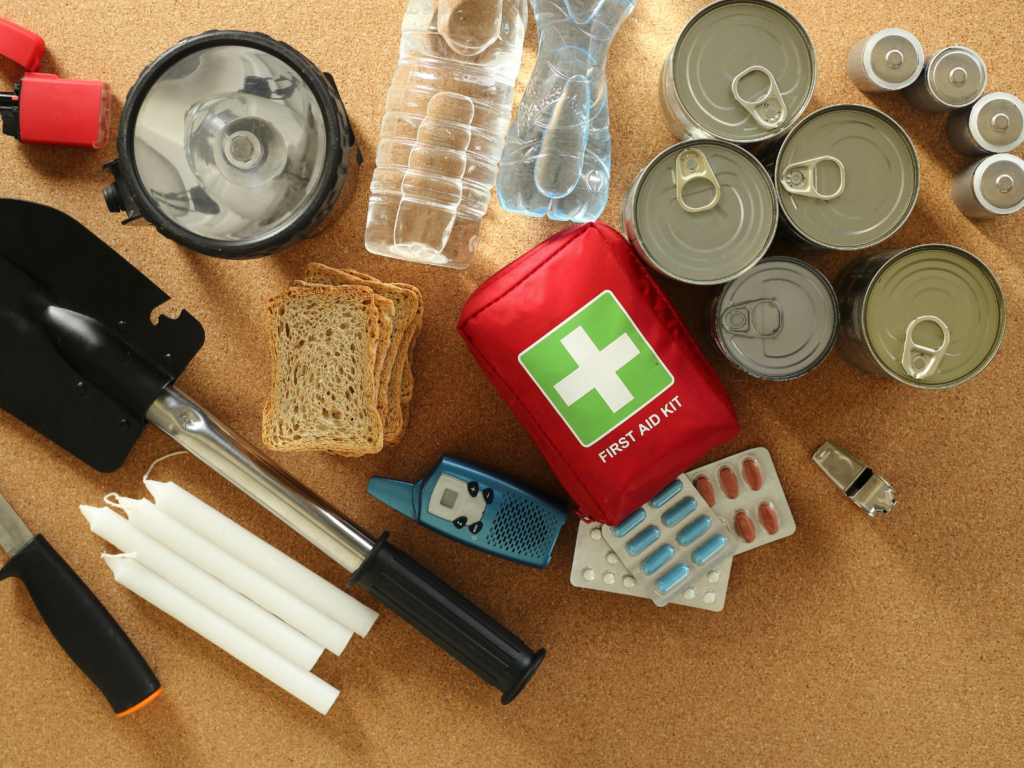 Blanket
You want something to keep yourself warm if you suddenly have the misfortune to be stuck in the middle of nowhere at zero degrees. Keeping a blanket or two can save you!
Throw in a small pillow too for that extra comfort.
Flashlight and extra batteries
Make sure it works and has fresh batteries. You'll need light in case you're stuck at night or if your vehicle breaks down during the day.
Tire inflator and pressure gauge
More often than not, you get stuck on the road because of a deflated tyre. Whether your tyres are completely punctured or just need a little blow, a tire inflator will save you from a night outdoors. Though unadvisable, you may be able to drive to the nearest repair shop if you can at least put a little air in your tyres.
Ice scraper
This is an essential tool if you live in cold places that see winter almost all year round.
While on vacation, you will likely need an ice scraper to clear snow and ice from the windows of your vehicle. Although ice scrapers themselves aren't hazardous for your auto glass, how you use them can certainly hurt it. So be careful!
Bottled water
You want to stay hydrated while you are stuck on the road. Pack at least one gallon of water per person per day. Pack water in plastic bottles that are easy to open in case you need to use them quickly. Also pack a refillable container to use for washing hands, face or wounds until you can get more water.
Granola bars or other nonperishable food items
When you're out there, chances are you'll get hungry. Pack non-perishable foods that can last for several days. Food bars are great since they don't take up much space but they are full of energy.
So stock up on granola bars and other nonperishable food items in your kit at all times to be sure! Just always remember to check and replace them when they're expired.
Pen and paper
This is something you also keep in your bag for when you go out. You can never run out of uses for pen and paper!
Shovel
Yes. A shovel. You don't know what's waiting for you out there and let us tell you what usually does: Snow. Mud. Everything that can bury your car and leave you stuck and regret your decisions. With the right utility shovel, you can dig your car free.
Flares
You must be visible to passing motorists when your car breaks down on the side of the road. Flares will do the trick. A flare is a pyrotechnic device that burns brightly. Nowadays, most flares are battery-powered.
Jumper cables
Jumper cables come in handy in case of dead batteries, which happens more often than we would like.
First aid kit
This is a MUST. In cases of accidents, you want to have a reliable first aid kit within reach. You can easily buy complete first aid kits in pharmacies or department stores. These pre-packed kits generally come with all the essentials like adhesive tape, rubbing alcohol, cotton, Hydrogen peroxide and a thermometer.
Where to keep your kit
In general, the trunk is the best place to store your roadside emergency kit. However, you cannot reach your trunk if your car is rear-ended or you are otherwise unable to open it. You might benefit from easy access to all your supplies if you can keep your emergency kit in the car with you (on the back seat floor, under the car seat, etc.). However, you might want to tie your kit down so it doesn't slide all over the place as you drive.
Make sure to check your emergency kit periodically (it may need to be restocked, and the water may have evaporated, etc.).
Final Thoughts
When you are travelling by car, you have to be prepared for anything. There is a wide range of situations that can happen when you are travelling, and it is essential to have a well thought out emergency kit in your vehicle. It should contain the essential items that will help you in different circumstances.
The kit should be placed in a storage compartment that is easy to reach. You should never expect that someone else will come and rescue you if something happens to your vehicle or yourself. For example, if you break down in the middle of nowhere, it does not mean that someone will come and save you. The same goes for an accident situation; there may be no one around to help you in case of an accident. Therefore, it is essential for you to carry all the necessary items and equipment with you when driving alone.
When choosing what to put in the kit, make sure all the items are suited for each situation and can easily fit into one backpack or bag. Everything should be organized so that when you need an item, it is easy to find and use immediately.
SEE ALSO: ŠKODA FELICIA KIT CAR (1995): The next chapter in an international success story