Lamborghini History: Evolution & Models
Ferruccio Lamborghini had a vision to create high-performance sports cars that could rival those of Ferrari. He founded Lamborghini in 1963 and introduced the first model, the 350 GT, in 1964. The car featured a V12 engine and sleek Italian design that set it apart from other sports cars of its time.
Throughout the 1960s and 1970s, Lamborghini continued to produce iconic models such as the Miura, Countach, and Diablo. These cars pushed the boundaries of automotive engineering and design with their innovative features and striking aesthetics. The Miura was one of the most revolutionary cars ever produced by Lamborghini. It was designed by Marcello Gandini for Bertone and featured a mid-engine layout that allowed for better weight distribution and handling.
The Countach was another game-changer for Lamborghini. It was introduced in 1974 and quickly became an icon of the era with its wedge-shaped body, scissor doors, and powerful V12 engine. The car's performance capabilities were unmatched at the time, making it a favorite among enthusiasts.
In the 1980s and 1990s, Lamborghini faced financial struggles and ownership changes that led to a decline in production and innovation. However, this did not stop them from producing some notable models during this period such as the Jalpa, LM002 SUV, Diablo VT Roadster, Murciélago LP640 Roadster.
The early 2000s marked a resurgence for Lamborghini with the introduction of two new models: Gallardo and Aventador. The Gallardo was introduced in 2003 as an entry-level model that still packed a punch with its V10 engine capable of producing over 500 horsepower. The Aventador followed suit in 2011 with its advanced technology features like all-wheel drive system which improved handling on different terrains.
Today, Lamborghini continues to be a leader in the luxury sports car market with models like the Huracán EVO and Urus SUV. The Huracán EVO is a mid-engine supercar that boasts an impressive 5.2-liter V10 engine capable of producing over 600 horsepower. The Urus SUV, on the other hand, is Lamborghini's first-ever SUV and has been designed to offer high-performance capabilities while still providing ample space for passengers and cargo.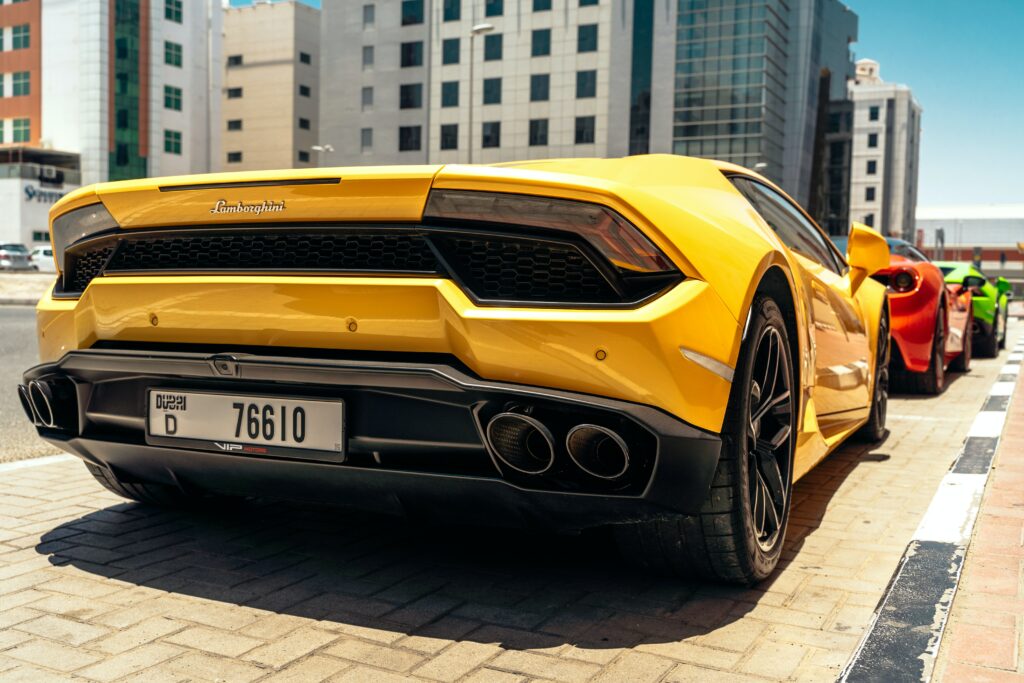 Lamborghini's Early Models: Islero, Stanzani, GT, and Miura
Lamborghini Islero: A Timeless Classic
The Lamborghini Islero was introduced in 1968 as a replacement for the 400GT. Designed by Mario Marazzi and Marcello Gandini, the Islero was named after a famous bull that killed matador Manuel Rodriguez "Manolete" in 1947. The car featured a sleek design with sharp edges and a fastback roofline, which made it stand out from other models of its time.
Under the hood, the Islero was powered by a 4.0-liter V12 engine that produced 325 horsepower. It had a top speed of around 250 km/h and could go from 0 to 100 km/h in just over six seconds. The car also featured four-wheel disc brakes and independent suspension, which made it handle like a dream on the road.
Despite its impressive performance, the Islero didn't sell as well as Lamborghini had hoped. Only around 225 units were produced during its three-year production run. However, the car has since become a sought-after classic among collectors and enthusiasts.
The Miura: A Mid-Engine Masterpiece
The Lamborghini Miura is widely regarded as one of the most iconic sports cars ever made. Introduced in 1966 at the Geneva Motor Show, the Miura was designed by Giotto Bizzarrini and Paolo Stanzani. It featured a mid-mounted V12 engine that produced up to 385 horsepower and could reach speeds of up to 280 km/h.
The original Miura model, known as the P400, had an unconventional layout with its engine mounted transversely behind the driver's seat. This allowed for more space inside the cabin while also improving weight distribution and handling.
In addition to its impressive performance capabilities, the Miura also turned heads with its stunning design. The car's low-slung body featured smooth curves and aggressive lines that made it look like a work of art on wheels.
The Miura was produced in several different variants over the years, including the Miura SV, which was introduced in 1971. The SV featured a more powerful engine and improved handling, making it even more of a thrill to drive.
Miura Roadster: A Topless Beauty
In 1968, Lamborghini unveiled the Miura Roadster at the Brussels Auto Show. Designed by Bertone and built by Carrozzeria Bertone, the Roadster was essentially an open-top version of the original Miura model.
The car's sleek design remained largely unchanged from its hardtop counterpart, with its mid-mounted V12 engine and stunning curves still turning heads wherever it went. However, the Roadster did feature some unique touches such as a removable roof panel and roll bar for added safety.
Unfortunately, only one Miura Roadster was ever produced, making it one of the rarest Lamborghinis ever made. The car is now considered a highly sought-after collector's item and has been known to fetch millions at auction.
LM002: The Ultimate Off-Roader
While Lamborghini is best known for its high-performance sports cars, the company has also dabbled in other types of vehicles over the years. One such example is the LM002, which was introduced in 1986 as a four-wheel-drive off-road vehicle.
Powered by a V12 engine from the Countach model and designed by Lamborghini's chief engineer Paolo Stanzani, the LM002 was unlike anything else on the market at the time. It featured massive tires and ground clearance that allowed it to tackle even the toughest terrain with ease.
Despite its rugged exterior, however, the LM002 also had plenty of luxury features inside. The car's cabin featured leather seats and air conditioning as standard equipment – not exactly what you'd expect from an off-road vehicle!
Today, the LM002 is considered a cult classic among Lamborghini enthusiasts. While it may not have been as successful as some of the company's other models, it remains a unique and unforgettable part of Lamborghini's history.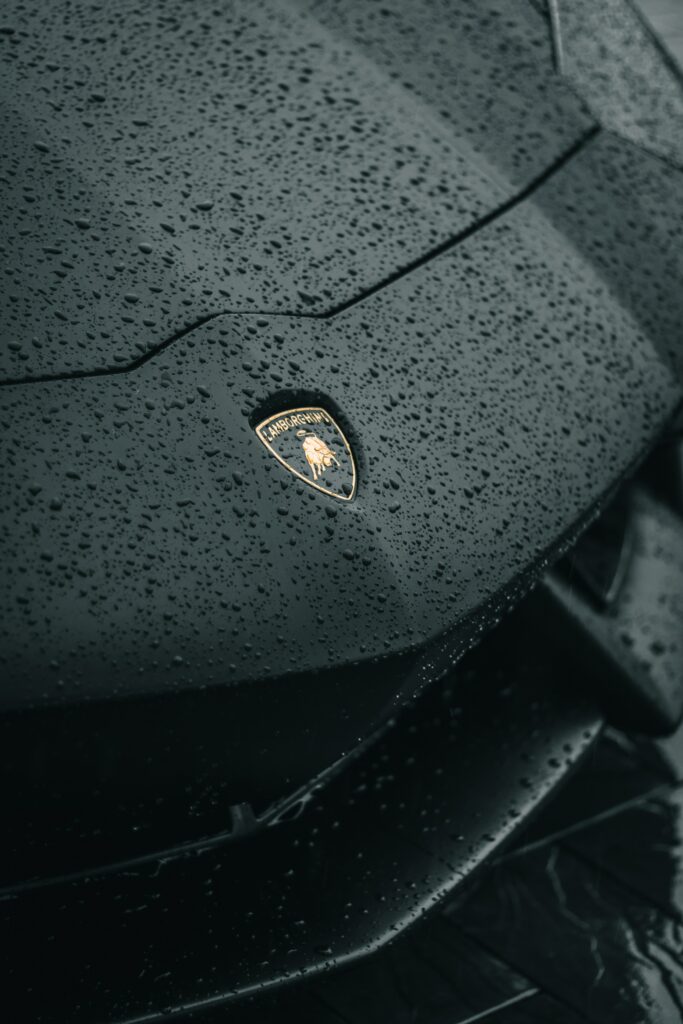 In-Depth Look at Lamborghini Concept Cars
Lamborghini is a brand that has always been associated with innovation and cutting-edge design. The company has consistently pushed the boundaries of automotive design, and its concept cars are no exception. These vehicles showcase Lamborghini's unique design language, which is characterized by sharp angles, aerodynamic lines, and a focus on performance.
One of the most striking things about Lamborghini's concept cars is their exterior design. These vehicles are designed to be attention-grabbing and bold, with sculpted bodies that look like they were carved from a single block of metal. The designers at Automobili Lamborghini have worked with various designers and design firms to create these stunning vehicles, each one pushing the limits of what is possible in automotive design.
But it's not just the exterior of these concept cars that is impressive; the interior designs are equally innovative. Many Lamborghini concept cars feature futuristic interiors with advanced technologies and materials. For example, some models have used carbon fiber extensively in their interiors to reduce weight while maintaining strength and durability.
The Volkswagen Group's acquisition of Lamborghini in 1998 brought new resources and opportunities for the brand to continue developing cutting-edge concept cars. With access to Volkswagen's vast resources, Lamborghini was able to experiment with new technologies and materials that would have been impossible without this partnership.

In-Depth Look at Lamborghini Race Cars
Lamborghini has been known for producing high-performance sports cars that are not only popular among car enthusiasts but also successful in racing. In this section, we will take an in-depth look at Lamborghini race cars throughout history.
350 GTV: The First Lamborghini Race Car
The 350 GTV was Lamborghini's first attempt at a race car, which debuted at the Turin Motor Show in 1963. It featured a V12 engine and a chassis designed by Gian Paolo Dallara. Although it never competed in any races, it paved the way for future Lamborghini race cars.
Miura: The Groundbreaking Road and Race Car
The Miura was introduced in 1966 as a road car but quickly became a successful race car. It won the 24 Hours of Daytona in 1967 and set a record of 171 mph on the track. Its success on the track can be attributed to its high-performance V12 engine and aerodynamic design.
Countach: A Popular Choice for Racing Enthusiasts
Introduced in 1974, the Countach was also popular among racing enthusiasts due to its high-performance V12 engine and aerodynamic design. It was used as a pace car for Formula One races and even had its own one-make championship series called "Lamborghini Supertrophy."
Jota: A Modified Countach-Based Race Car
In 1988, Lamborghini introduced the Countach-based "Jota" race car, which featured a modified V12 engine and lightweight bodywork designed by Carrozzeria Touring. Only five Jotas were ever produced, making them rare and highly sought after by collectors.
Super Trofeo Series: Specially Modified Huracán Sports Cars
Lamborghini's modern racing efforts include the Super Trofeo series, which features specially modified versions of the Huracán sports car. The series has been praised by both car enthusiasts and the motoring press for its high performance and exciting racing action.
Huracán GT3 EVO: The Latest Lamborghini Race Car
The latest Lamborghini race car is the Huracán GT3 EVO, which features a 5.2-liter V10 engine and has set records for lap times at tracks around the world. It has been successful in various racing series such as the Blancpain GT Series and the IMSA WeatherTech SportsCar Championship.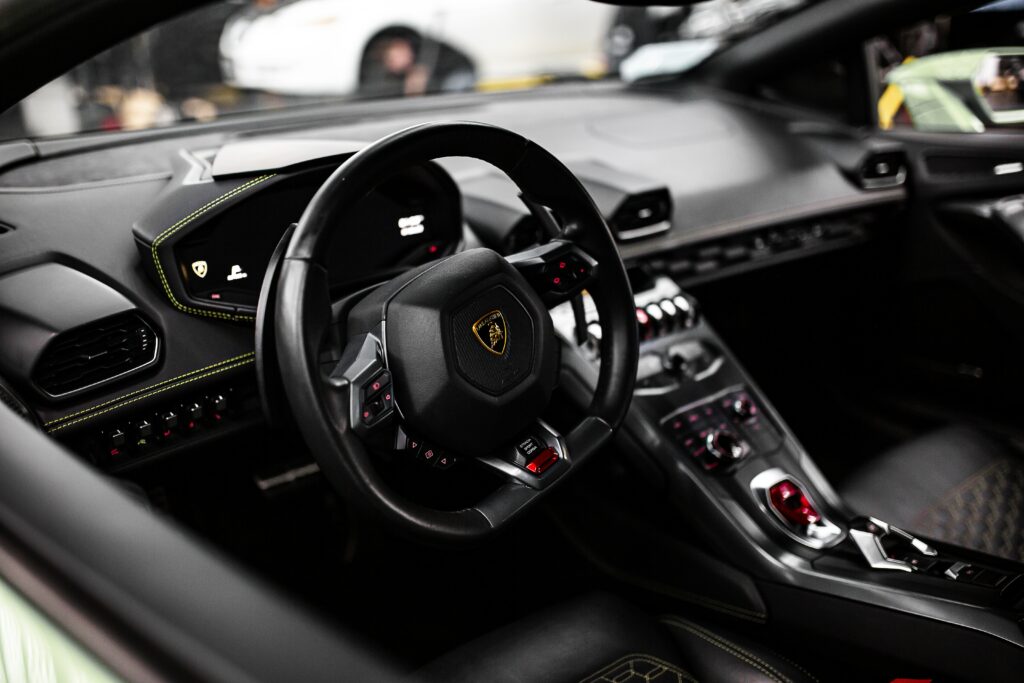 The Iconic Lamborghini Aventador
The Power of Lamborghini Aventador
Lamborghini has always been known for producing some of the most powerful and luxurious cars in the world. The Lamborghini Aventador is no exception, with its V12 engine that produces up to 740 horsepower and can reach a top speed of 217 mph. This supercar was introduced in 2011, succeeding the Murciélago as the flagship model of Lamborghini.
Named after a bull that fought in the Spanish Corrida de Toros, the Aventador continues Lamborghini's tradition of naming their cars after bulls. The Aventador SV (SuperVeloce) was introduced in 2015 and is a more powerful and lighter version of the Aventador, with a limited production run of only 600 units. It's no wonder why this car has become an icon among luxury car enthusiasts.
Baby Lambo
Compared to other Lamborghini models such as the Urus SUV or the LM002 off-road vehicle, the Aventador is often referred to as the "baby Lambo" due to its smaller size. However, don't let its size fool you – this supercar packs a punch like no other.
The Aventador has been featured in various media, including movies like The Dark Knight Rises and video games like Need for Speed: Hot Pursuit. Its sleek design and impressive performance have made it a popular choice among those looking for both style and substance.
Limited Editions
One thing that sets Lamborghini apart from other luxury car brands is their commitment to creating limited edition models. The Aventador SV is just one example – with only 600 units produced worldwide, it's truly a rare find.
Other limited edition models include the Lamborghini Gallardo LP 550-2 Balboni (named after former test driver Valentino Balboni), which had only 250 units produced worldwide. The Lamborghini Reventón, a supercar inspired by fighter jets, had only 20 units produced worldwide.
Lamborghini's Production Timeline: From Reventón to Urus
Urraco: The First Lamborghini with a V8 Engine
Lamborghini, the Italian luxury sports car brand, has been producing some of the most iconic cars in history since its inception in 1963. One of its early production models was the Urraco, which was introduced in 1973. It was Lamborghini's first production model with a V8 engine and had a production run of 791 units until 1979.
The Urraco was designed by Marcello Gandini from Bertone and featured a mid-engine layout. It had a sleek and aerodynamic body that made it stand out from other sports cars of its time. The car's interior was also well-designed, with comfortable leather seats and an ergonomic dashboard.
Despite being one of Lamborghini's lesser-known models, the Urraco played an important role in the company's history. It paved the way for future V8-powered models like the Silhouette and Jalpa.
The Reventón: A Limited-Production Model
In 2007, Lamborghini introduced its limited-production model, the Reventón. Only 20 units were produced, making it one of the rarest Lamborghinis ever made. The car's design was inspired by fighter jets and featured sharp angles and aggressive lines.
Underneath its striking exterior, the Reventón shared many components with another iconic Lamborghini model – the Murciélago LP640. Its engine produced over 640 horsepower, allowing it to go from zero to sixty miles per hour in just 3.4 seconds.
The Reventón was not only fast but also technologically advanced for its time. It came equipped with a digital instrument cluster that displayed information like speed, fuel level, and temperature in high resolution.
The Urus: A Luxury SUV
Lamborghini's latest addition to their production line is the Urus – a luxury SUV that started its production in 2018. The car's name is derived from the Urus, a large wild ancestor of modern-day cattle.
The Urus is powered by a twin-turbocharged V8 engine that produces 641 horsepower and can go from zero to sixty miles per hour in just 3.5 seconds. Despite its size, the Urus handles like a true Lamborghini, with precise steering and agile handling.
One of the most impressive things about the Urus is its versatility. It can be used as a daily driver or taken off-road thanks to its advanced four-wheel-drive system. The car's interior is also luxurious and spacious, making it perfect for long road trips.
In its first year of production, Lamborghini produced over 4,500 units of the Urus – making it one of their most successful models ever.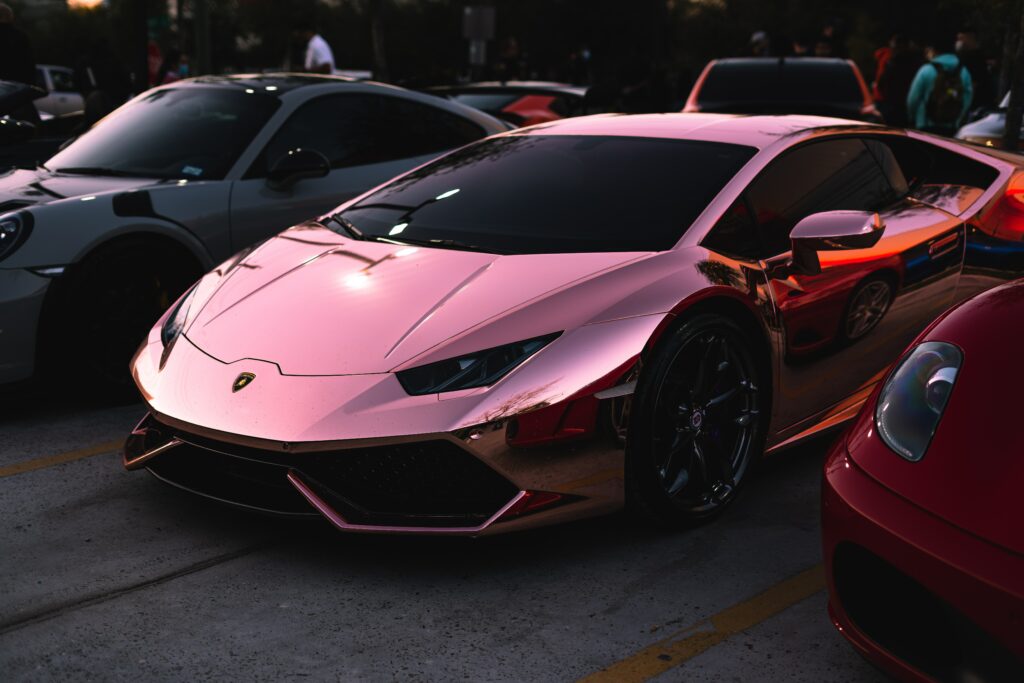 Special Editions of Lamborghini Countach, Huracan, and Murciélago
Lamborghini has been known for creating some of the most iconic and sought-after supercars in the world. Over the years, they have released several special edition variants of their popular models, including the Countach, Huracan, and Murciélago. Let's take a closer look at some of these special editions.
Lamborghini Huracán LP 610-4 Avio
The Lamborghini Huracán LP 610-4 Avio was a special edition model that paid tribute to the Italian Air Force with its unique livery and design elements. The car featured a matte grey exterior with contrasting white or blue accents on the mirrors and side skirts. The interior also had unique touches such as laser-engraved Alcantara upholstery with hexagonal stitching pattern. Underneath the hood, the Avio retained its original 5.2-liter V10 engine producing 602 horsepower and 413 lb-ft of torque.
Lamborghini Murciélago LP 670–4 SuperVeloce
The Lamborghini Murciélago LP 670–4 SuperVeloce was a limited edition model that featured several upgrades over the original design, including a more powerful engine and improved aerodynamics. The car's V12 engine produced an impressive 661 horsepower and could reach a top speed of 212 mph. The SuperVeloce also had larger intakes on both sides of its front bumper to improve airflow to its radiator and brakes.
Lamborghini Countach 25th Anniversary Edition
The Lamborghini Countach 25th Anniversary Edition was released in 1988 to celebrate the company's 25th anniversary and featured several design changes, including a new front bumper and side skirts. The car also had larger air intakes on either side of its rear wing for better cooling performance. The interior received an update too with new leather seats, door panels, dashboard coverings, center console, and steering wheel.
Lamborghini Murciélago LP 640 Versace Edition
The Lamborghini Murciélago LP 640 Versace Edition was a collaboration between the Italian fashion house and the automaker. The car featured a unique exterior design with a black and white color scheme, gold accents, and Versace's signature Greek key motif on the seats, dashboard, headliner, and floor mats. Only 20 units were produced worldwide.
Lamborghini Huracán Performante
The Lamborghini Huracán Performante was a special edition model that set a new lap record at the Nürburgring Nordschleife in 2017, thanks to its enhanced performance and aerodynamics. The car had an upgraded version of its V10 engine producing 631 horsepower and could reach a top speed of over 202 mph. It also had an active aerodynamic system called Aerodinamica Lamborghini Attiva (ALA) that could adjust airflow to improve downforce or reduce drag depending on driving conditions.
Ferruccio Lamborghini's Legacy and the Sale of the Company
Ferruccio Lamborghini was a man with a vision. He founded his eponymous company in 1963 after a disagreement with Enzo Ferrari, who he felt did not appreciate his feedback on improving Ferrari's cars. Lamborghini's passion for creating high-performance sports cars led to early success, but financial difficulties in the 1970s forced him to sell the company to a holding company owned by the Italian government.
Despite this setback, Lamborghini continued to innovate and push boundaries in the automotive industry. The designs of Marcello Gandini and Gian Paolo Dallara helped shape the iconic look of Lamborghini models such as the Countach and Miura. These cars were not only visually stunning but also set new standards for speed and performance.
However, market conditions were not always favorable for Lamborghini. The oil crisis of the 1970s had a significant impact on sales, forcing the closure of the factory for a period of time. But even during these difficult times, Ferruccio remained committed to his vision for Lamborghini.
In 1987, Chrysler Corporation purchased Lamborghini from its government owners. This investment breathed new life into the company and led to the development of successful models such as the Diablo. Under Henri Rossetti's leadership and CEO Patrick Di Capua's guidance, Lamborghini celebrated its 25th anniversary in 1988.
The legacy of Ferruccio Lamborghini lives on through his innovative spirit and dedication to excellence. His passion for creating high-performance sports cars that pushed boundaries continues to inspire designers and engineers today.
Current Lamborghini Model Lineup and Top Models After the GT
The current Lamborghini model lineup is a testament to the brand's commitment to innovation, performance, and style. The Italian automaker has come a long way since its early days of producing grand touring cars like the Islero, Stanzani, GT, and Miura. Today, Lamborghini offers a range of supercars that are designed to push the limits of what's possible on both the road and the track.
At the top of the lineup is the Aventador SVJ, which stands for Super Veloce Jota. This top version takes everything that makes the Aventador great and cranks it up to 11. With a naturally aspirated V12 engine that produces over 770 horsepower, this car can go from 0-60 mph in under 2.8 seconds.
Another top model in Lamborghini's lineup is the Huracán Performante. This car was designed with one thing in mind: performance. It features an aerodynamic design that allows it to cut through air resistance like a hot knife through butter. Underneath its sleek exterior lies a naturally aspirated V10 engine that produces over 630 horsepower.
For those who want something more practical but still want to experience Lamborghini's signature performance and style, there's the Urus SUV. This car may not be as flashy as some of Lamborghini's other models, but it still packs a punch thanks to its twin-turbocharged V8 engine that produces over 640 horsepower.