15 Effective Tips On How To Keep Your Car's Value High
You can't argue that a car is one of the biggest purchases you can ever make in your lifetime. It's sitting on top of the list with a house or an apartment, certainly way above any electronic device you can ever name. However, unlike real estate, a vehicle cannot be called an "investment" as it can't hold value unless it's an ultra-rare collector's item. Depreciation affects every normal car the moment it leaves the dealership.
With that said, it might still be possible to maintain some value for your car. A car in good shape is still valuable and can still fetch you a fair price. Manage your expectations, though. The key to maximize this sum is to keep as much value in the car as possible while in your possession.
Here are 15 tips on how to keep your car's value as high as possible.
Keep the vehicle clean inside and out.
Starting with the most simple and obvious tip! Keep your car clean and you're already off a good start. Not only the exterior but the interior of your car should also be kept clean to keep its mint condition. The good news is, you don't have to go to car wash shops every week. You can do it yourself! Life can be hectic at times and you might not have that extra room for another chore such as detailing your car but it pays to make this a routine.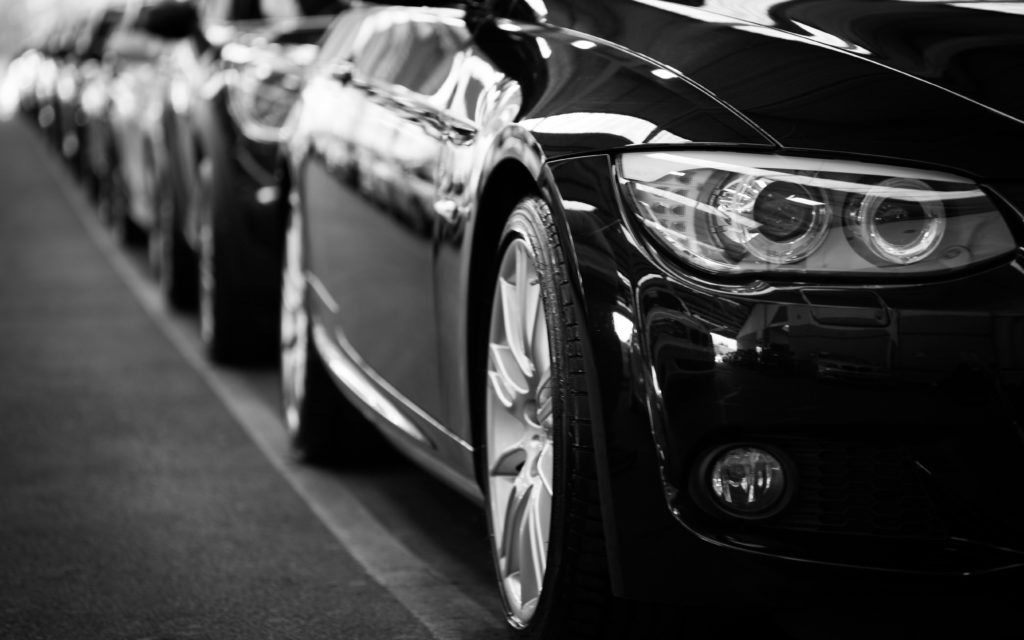 Put floor mats inside.
This one is another simple and cheap way to keep your car in good condition. To avoid dirt and muck ruining your car's floor forever, use floor mats!
This cheap tip can greatly improve your car's value.
Choose a car that retains value best.
Not all vehicles will depreciate equally. Some cars can retain more value than others and those should be your priority in choosing a new car. Knowing which cars retain more value than others will take you a long way! You may check used cars and compare their price to new ones on the market. Try to buy a car that naturally holds more value over the years.
Reliability contributes well to a car's value over time. Established brands such as Honda and Toyota are good examples of brands that put a value on their cars for reliability. Buyers may be attracted to vehicles merely for their appearance and price but it really helps if you are one of those who wants to get all that extra cash you can have near the end.
Keep an eye on your mileage.
Mileage tells a lot about your car. While how old it already is at the time of the sale is also important, mileage is a big contributing factor to how much your car is worth so you want to watch out for it. It says a lot about how often you drove around on it and how "used" it is overtime. The bigger the digit is, the lower your car's value is. So it is crucial that you keep it as low as you can.
Your vehicle is not an investment, but it might as well be.
Like we mentioned, cars aren't good for investment since they depreciate in value over time. But this mindset can only cause ruin. You want to take care of your car like you invested your life savings so as in the end, you can get the most out of it. It can be resold or traded in later on! It can serve as a downpayment on a new car.
Typically, owners put in about 12,000 to 15,000 miles per year. Those who drive 20,000 miles above are already considered heavy users. A car's value will drop steeply if it has close to 200,000 miles.
Watch out for signs of rust.
Rust eats cars like cancer. We've seen it happen a lot. Over time, rust will certainly corrode the metal parts of any vehicle. It is like a cavity, something you want to fight early on.
If you live in a place with a cold and wet climate, make it a habit to wash your vehicle regularly to prevent salt deposits from leading to rusting. You can also go the extra mile and undercoat your car with a rust-proof treatment. Do anything that keeps your car from rusting.
Tuck in your car for a good sleep when not in use.
If you have a car, you better have a clean and dry place to store it. Leaving your car out in the open is often a bad idea.
Too much sunlight can cause fading to the exterior of the car, from body paint to trim and moulding, while intense cold temperatures can also affect your car under the hood. Store your car indoors to avoid expensive repairs.
Take great caution though during the winter. Cars parked indoors may bring in snow that will create puddles afterwards which, when left alone, can accelerate rust growth. Avoid any damp environment!
You better keep the food and drinks outside. Including the cigars.
Who doesn't like take-outs and drive-thru food eaten in cars? Most of us appreciate the convenience, especially those who are always on the go. However, nobody likes a car that smells like oily food and ashtray. Coffee stains and soda spills on the upholstery are a no-go too.
You may want to think twice about tiring your car too much.
Excessive wear and tear shows. Using your car for purposes other than driving from point A to point B will take a heavy toll on your car.
Sedans are not meant for moving furniture around. You might also want to think twice about towing boats and RVs using your car, or going around offering Uber services. Just like how you want to avoid dents on your new PS4, try to respect your vehicle to preserve its dignity.
Fix the exterior of your car before selling it.
It is nearly impossible to keep your car as mint as you want. Dents and scratches here and there are inevitable. If there are any, try to repair them before selling your car off. A little "spot treatment" can go a long way when going through negotiations.
Keep the fluids and tire pressure of your car in check.
Check your oil and tires regularly! These may seem like little things but they can help you in keeping as much value as possible. They keep any vehicle running smoothly.
To ensure the engine is in tip top shape, the oil plays a big part. Tire pressure improves mileage.
Checking these two regularly will help you greatly in the long run.
Change faded headlights.
This can be done on your own!
The plastic headlight lenses fade overtime after years of weather exposure. While the exterior of your car might look nice, old headlight covers show how old your car really is.
This is another cheap way to keep your car's value as high as possible.
Your car needs a day out at the "spa" too.
Most owners don't like that extra cost added to the budget but it doesn't hurt to have your vehicle serviced as regularly as possible. Never miss oil change dates, at least. Attend to repairs no matter how unnecessary they may seem. Regular servicing helps avoid major repairs in the future.
Record how often you bring your car for maintenance to show potential buyers how well you took care of your car.
Take care of the wheels.
Keeping the wheels in great condition is crucial. This is one thing that buyers look at when purchasing a used car. Damaged wheels show how reckless a driver is!
If you are planning on selling your car and there are noticeable dents on its wheels, it doesn't hurt to bring your car to a repair shop. You may opt to refinish damaged wheels instead of replacing them altogether.
Do-it-yourself is not always the answer.
DIYs are always welcome to save money but do you really need to do that paint job by yourself?
One tiny mistake can drop your car's value drastically so reserve major repairs for professionals! This will ensure your car looks good and retains its value.
Conclusion
Indeed, a car is not a good investment but with it being necessary in everyday lives, it pays well to treat it as one so you can maximize the profit from it in the future. After all, who doesn't appreciate additional cash to pay for the downpayment for that new SUV you want?
Do you have more tips you think should be added to the list?