10 Useful Tools When Changing Your Oil
The lifeblood of your vehicle is engine oil. The engine oil constantly works hard to ensure your vehicle starts up each time the engine is turned on. Therefore, it is vitally important to keep your oil in good condition if you want your car to live a long and happy life.
Engine oil serves three primary purposes: lubrication, cooling, and protection. Oil, first of all, prevents engine components from grinding against each other. In less than seven seconds, engine oil can finish lubricating the bearings, crankshaft, and pistons.
The oil also absorbs the heat that is generated by the engine during the lubrication cycle. Due to this heat absorption, you should let the engine oil cool before draining it from the oil pan when changing the engine oil.
Last but not least, engine oil's ultimate purpose is to prevent damage to the engine. Hence, changing your oil regularly will prolong the life of your engine.
If you change the oil yourself, you can save a lot of money and avoid having to take your car to the mechanic. The more you learn about car mechanics, the better equipped you will be to solve other auto issues that may arise down the road.
This is why right now, right here, we are listing down the 10 most crucial tools when changing your oil. We hope this list will help you as you embark in your first DIY oil changing.
SEE ALSO: Our 5 Favourite Production Cars that Have Racing Counterparts In NASCAR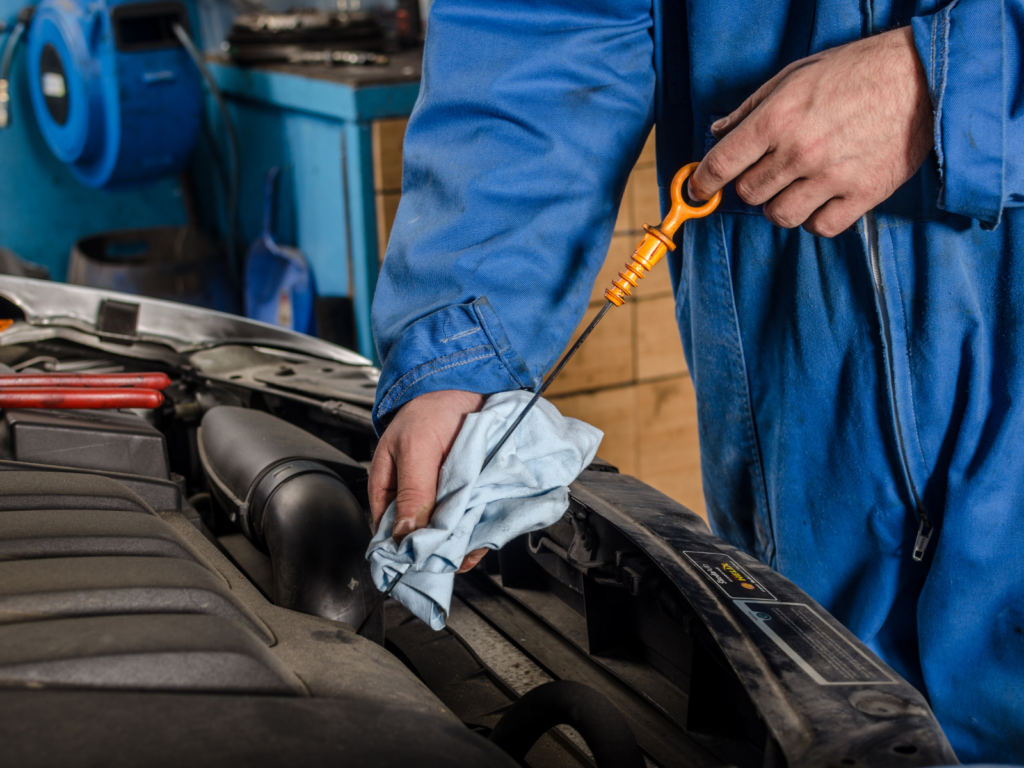 Here are the 10 most important tools when changing your oil:
Wrench
Combination wrenches are commonly used when changing motor oil. They have an open side and a closed side. Remove the wrench from the open end and position it on the nut using the open end. The other end can be used to strip the corners off the nut. Most drain plugs can be removed with a 13mm or a 15mm wrench. In general, these two are the most commonly used in car maintenance.
Besides normal wrenches, you will also need a torque wrench, as well as an impact wrench, which is used to remove lug nuts.
Funnel
You need a funnel when refilling engine oil through a small hole to prevent spills. You can thread the funnel into the oil hole so that you do not have to handle it.
Ratcheting wrench and sockets
Combination end wrenches and ratcheting wrenches are very similar. With both, you can tighten and loosen the drain plug. You can do half turns with ratcheting wrenches, rotate it in the opposite direction, and then complete the other half of the turn. It is much easier to work with the latter than with combination end wrenches.
Floor jack
You might also need a floor jack for your vehicle, depending on its type. Some taller vehicles, like trucks, can be crawled into the bottom with ease, but you may need a floor jack to raise the vehicle so that you can lay underneath it. A typical jack can lift a vehicle over a foot, allowing you to get under the vehicle and check it thoroughly.
Oil filter wrench
An oil-filter wrench is a tool for removing spin-on type oil filters. These filters are smooth, cylindrical canisters with knurling on the bottom that are difficult to grip, especially when they are oily.
Filter wrenches come in two basic types: Band wrenches and Filter Cup wrenches. Band wrenches come in three sizes—small, medium and large. They are used to change oil filters of different sizes and brands.
Band wrenches are initially loosely fitted around the filter and as you apply force, it tightens around the filter which allows removable of the filter. A wrench used incorrectly may damage the filters so be careful!
Filter cup wrenches, on the other hand, are cups that can be used on a specific oil filter type. One disadvantage of this kind of wrench is that it is more expensive than band wrenches, and it can only be used with one filter size. To fit different oil filters in different cars, you will need to purchase different ones.
Oil drain pan
When you remove the drain plug, waste oil can be collected in oil drain pans. In the absence of a container, the oil will spill and stain your flooring.
Pans come in two types, one with a deep saucer and the other with a pour spout. Alternatively, you can simply cut a coolant jug into a drain pan for your vehicle.
Specialized sockets
In many new cars, the bottom of the engine is covered with a splash guard that keeps water and dirt from entering the engine compartment. The drain plug must be removed from those covers, and you may need special tools to do so, such as specialized sockets or square-bit screws. To change the motor oil, you should check your vehicle's brand and model, and look online for the right tools.
Oil pump
Oil pumps are useful tools for vehicles like BMWs that we recommend you use. The vacuum pump in these cars is designed to suck out the oil through the tube. It is easier and cleaner to change your oil if you have an oil pump, especially one that uses electricity.
Light source
You do not need a light source, but it is extremely useful if you are in a relatively dark area. You may need a reliable light to see clearly while you examine your car because there are many dark nooks and crannies in it.
You can opt for that handy flashlight you use when exploring your basement. Or that little clip-on lamp you purchased during Black Friday last year!
Oil capacity specification
To avoid overfilling or underfilling your motor oil, you should know its capacity before changing it. You can find the fluid types and the capacities of all your vehicle's systems in the owner's manual. Consult your dealership for more information if you're still unsure about the capacity.
You may also be looking for: Never leave these 10 things inside your car