Aston Martin DBX is the focal point of a bold new cinematic campaign shaped by leading contemporary creatives
Aston Martin is proud to present the cinematic debut of the brand's first SUV, DBX. The company's first short film has been directed by the Oscar-nominated, Italian director Luca Guadagnino, and stars the golden globe winner and Emmy award nominee British actor Josh O'Connor.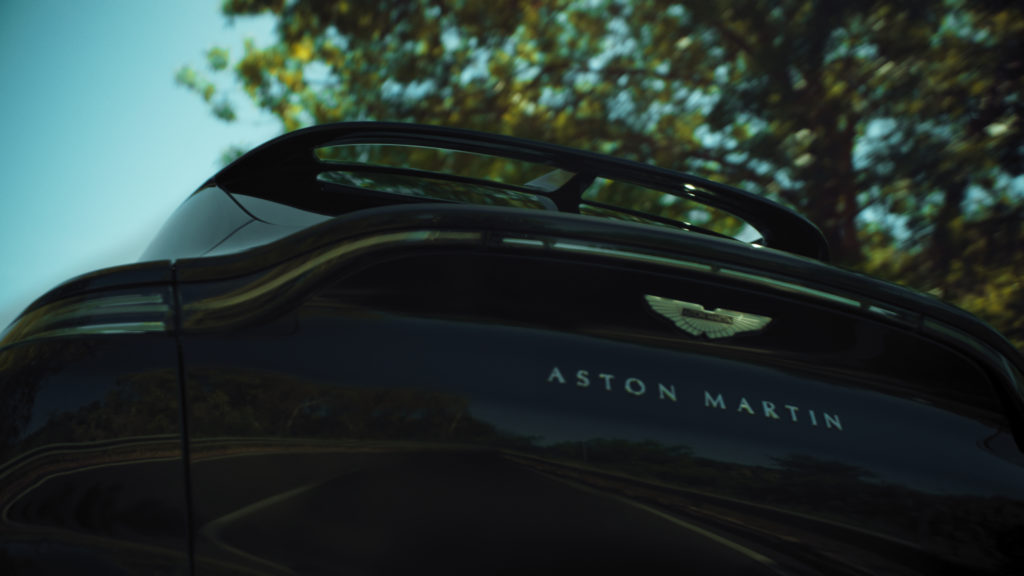 Aston Martin is proud to unveil its new film, directed by Luca Guadagnino, working alongside an impressive creative support team. With art direction by Peter Saville, the film features O'Connor, most recently seen starring as Prince Charles in 'The Crown.'
Filmed on location in Sicily, the film shows O'Connor undertaking a dream-like excursion at the wheel of the Aston Martin DBX. DBX gives the brand a commanding role in a new sector, the Sports Utility Vehicle. Designed at Aston Martin's studio in Gaydon, Warwickshire, and built in the company's state-of-the-art production facility in St Athan, South Wales, DBX shares its DNA with its sports and GT siblings, combining effortless performance, superior dynamics, ultra-luxurious hand-crafted interiors and a truly bespoke customer experience.
'We have created this movie in which we focus on a man and his mind, as well as his command of a car through a great landscape. It was wonderful how once Josh started to drive the Aston Martin DBX, the car somehow became this unique, beautiful sculptural object,' said Luca Guadagnino, 'His figure and line perfectly blend into the line of the car.'
'The thing that appealed to me first was that Aston Martin is a true British institution, a company that has been ever-present throughout my upbringing,' O'Connor said, 'I think the combination of the luxury of the brand, and the luxury of Luca's vision is perfect and comes through in this very special film. There is a true sense of speed and there are no two ways about it, when you are in the DBX it feels like a true sports car.'
Aston Martin's Executive Vice President and Chief Creative Officer, Marek Reichman said: 'Josh O'Connor is an exceptional actor working at a time of a golden age for drama, while Peter Saville is a true creator of brands. He can turn his talent from creating a stunning logotype, to shaping an iconic image, being a brand ambassador for a city or even re-shaping a whole corporate identity. Together with Luca and Josh, we have three very different but definitive creative characters.'
O'Connor is filmed behind the wheel of a Minotaur Green Aston Martin DBX with a light ivory interior, a contemporary update of a classic colour combination. The camera follows his journey through the island's vineyards and dirt roads, culminating in a visit to a mysterious but elegant villa. The Aston Martin team joined the production team on set in Sicily to help craft the subtly framed hero shots of the car.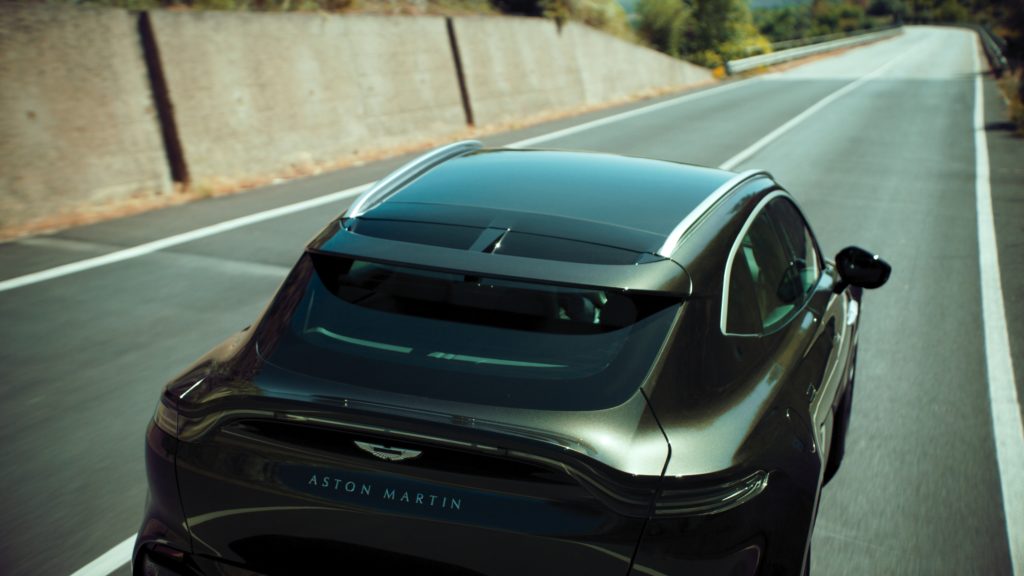 The rich cinematography incorporates overlaid memories and vivid imagery to convey a subtle hint of motivation. As with all his films, Guadagnino demands that the viewer bring their own interpretation to the narrative. In addition to the Oscar-nominated Call Me by Your Name, Guadagnino's recent films include A Bigger Splash and Suspiria. The director is currently working on his first American production, Bones & All. In parallel to his film career, Guadagnino is also a successful interior designer, working on projects for the wellness brand Aesop, among others.
'My films are always a beautiful interaction between me and the talented people I work with,' said Guadagnino. 'We shot the film in May, and the DBX's beautiful Minotaur Green finish created depth and shade against the Sicilian landscape, which I know so well. The DBX was almost like an Anish Kapoor sculpture, where reflections became very important.'
'Luca really shared our understanding of the essence of beauty. As a director, he has extraordinary abilities – the way he plays with light is like a dream,' said Marek Reichman. 'He also has a fantastic sensibility for materials and form.  We wanted to ensure that you could see the sun on the aluminium vanes of the grille, for example, and convey the reflections of sunlight and shadow as they move across the surfaces of the car.'
The experienced director brings a designer's attention to detail to every frame, visually crafting a powerful and mysterious narrative. With a soundtrack supervised by the celebrated British musician, producer and composer Devonté Hynes, the production was a true collaboration of excellence.
'We are a 108-year-old ultra-luxury brand. This new film conveys what it feels like to be part of Aston Martin and be truly engaged with the spirit and ethos of the company,' said Marek Reichman. 'Luca Guadagnino doesn't follow trends. He is a true future thinker and we gave him complete creative freedom.'
Aston Martin is proud to be a creative catalyst, bringing experts in their respective fields together to cross-pollinate and push design and culture in new directions. An elegant meditation on desire, dreams and emotions, Luca Guadagnino's film encapsulates the beauty and strength of the Aston Martin DBX.