10 Awesome SUVs You Can Get For Less Than $60000
With a $60,000 budget, you're on your way through the premium brands aisle! But let's not be too excited, it pays to know your long list of options. Keep reading for a wide choice of SUVs you can get for less than $60,000.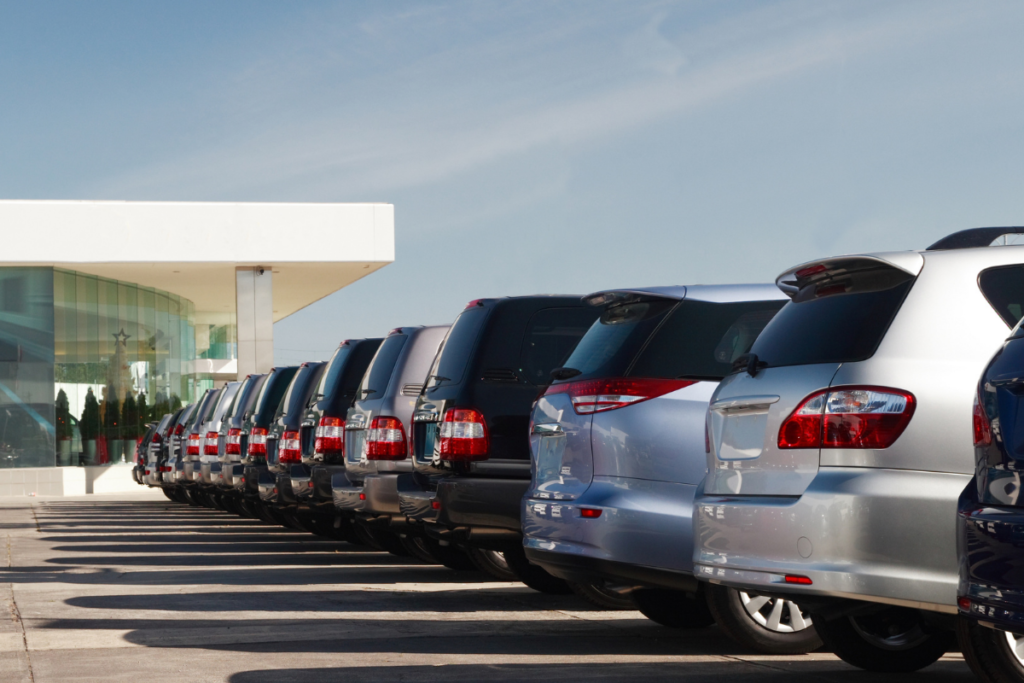 SUVs You Can Get For Less Than $60000
2021 Volkswagen Atlas ($31,545 – $50,695)
The 2021 Volkswagen Atlas boasts a large cabin, user-friendly amenities, and controlled handling, but its engine performance is mediocre.
It comes in two and three-row configurations. Both provide plenty of passenger and cargo capacity, as well as a slew of standard driver-assist systems like blind-spot monitoring and forward-collision warning. The Atlas gets high marks for its user-friendly infotainment system, which supports Apple CarPlay and Android Auto. It also rides and handles admirably for a large SUV. However, the Atlas may benefit from a more powerful engine lineup and better interior materials.
The 2020 Atlas and the 2021 Atlas vary primarily in two ways. Volkswagen modifies the three-row Atlas' external style for 2021, aligning its headlamp and bumper designs with the two-row Cross Sport variant. Furthermore, the four-cylinder engine in the 2021 Atlas may now be ordered with all-wheel drive, when it was previously only available in front-wheel-drive variants.
The 2021 Volkswagen Atlas begins at $30,545 for a five-seat vehicle and $31,545 for a seven-seat model. That is typical for a midsize SUV. The top trim level of the Atlas costs $48,995.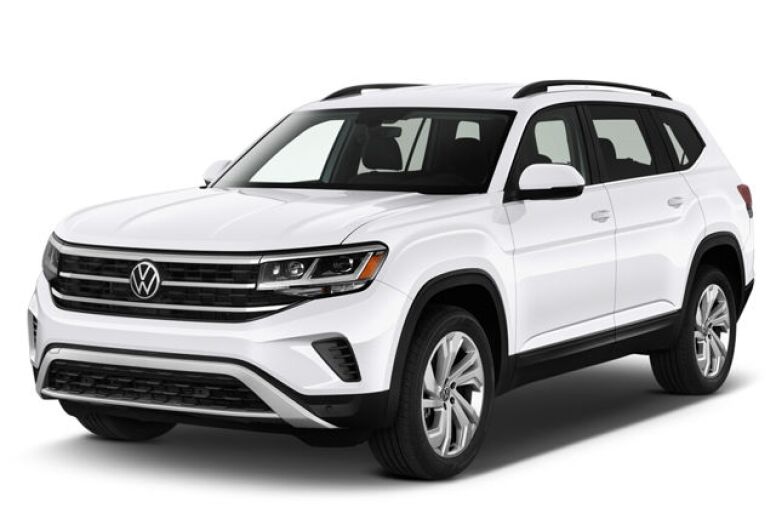 2021 Volvo XC40 ($33,700 – $53,990)
Because of its well-rounded driving dynamics and attractive, roomy interior, the 2021 Volvo XC40 ranks in the top half of our premium subcompact SUV rankings.
It provides a comfortable ride with a rather energetic handling, and both of its turbocharged engine options provide strong acceleration. The cabin is made of high-quality materials and has a sleek design, and the passenger room is enough for such a little car. The cargo hold is less than that of many competitors, yet it is still extremely functional. The most frustrating aspect of the XC40's interior is its relatively complicated infotainment system.
For 2021, the Volvo XC40 receives leather upholstery, blind-spot monitoring, rear cross-traffic warning, rear parking sensors, and adaptive headlights as standard equipment. Heated rear seats are also available as an option. Finally, the XC40 Recharge, a completely electric variant, will be introduced in 2021. This EV will have a range of 208 miles on a single charge.
The basic 2021 Volvo XC40 Momentum begins at $33,700, making it one of the most affordable SUVs in its class. R-Design (MSRP: $38,950) and Inscription ($39,450) trims are also available. Each model has Volvo's T4 powertrain, which includes a 187-horsepower turbocharged engine and front-wheel drive as standard. The T5 powertrain, with a 248-horsepower turbocharged engine and all-wheel drive, costs $2,000 more than any other model.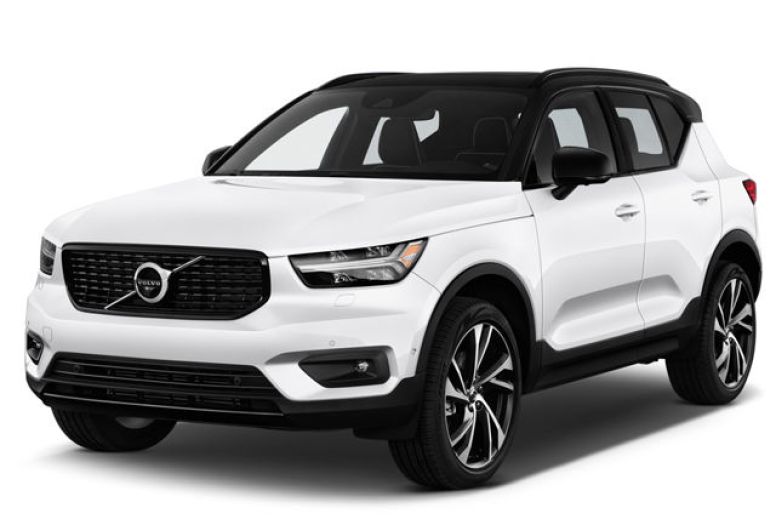 2022 Audi Q5 ($44,100 – 57,300)
The 2022 Audi Q5 boasts a range of lively engines and a nice interior, but it isn't as sporty as some rivals and has inadequate luggage room.
The biggest difference for the 2022 Audi Q5 is a bigger battery for the plug-in hybrid option. The capacity has increased to 17.9 kWh, up from 14.1 kWh in the 2021 model. The remainder of the range receives modest visual upgrades, such as a new standard sporty S Line bodywork, a new optional Black Optic package, and standard sport seats for the plug-in hybrid.
The basic 2022 Audi Q5 Premium has an MSRP of $44,100, which is somewhat more than the class average.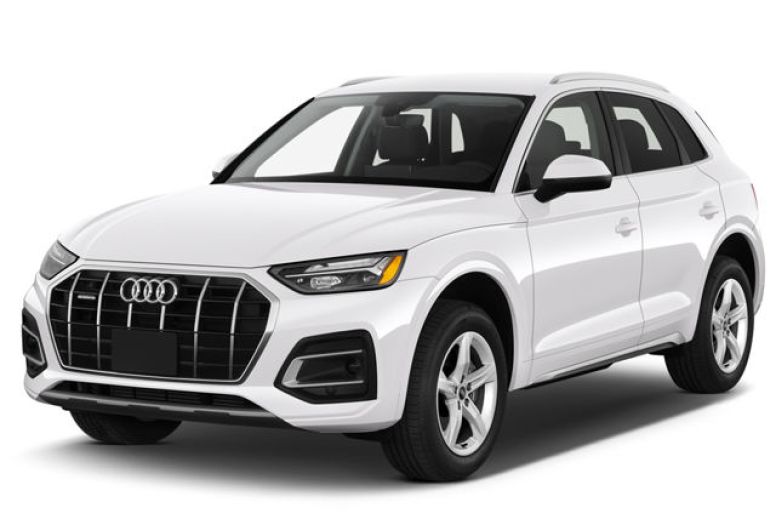 2022 Alfa Romeo Stelvio ($45,150 – 84,650)
The Alfa Romeo Stelvio prioritizes handling and acceleration at the sacrifice of some luxury and utility. This premium small SUV does not have an overall rating or score since it has not been completely crash-tested or dependability rated.
It has lively handling and a punchy basic engine. The top-spec Quadrifoglio comes with an even more powerful V6. This Alfa features various interior flaws, such as stiff chairs and a limited cargo compartment. It's also not very luxurious for a premium SUV.
The biggest adjustment Alfa Romeo makes to the 2022 Stelvio is rearranging the features. Wireless device charging, heated front and back seats, and a slew of safety features that were previously optional are now standard. Alfa Romeo also replaces the Ti Sport with the Veloce.
The starting MSRP for the Stelvio Sprint is $45,150, which is about typical for the class.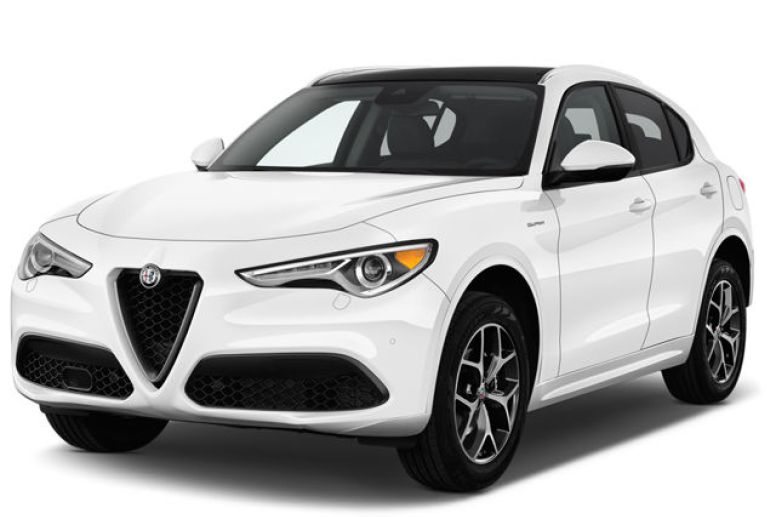 2022 Acura MDX ($47,200 – $60,950)
The completely new 2022 Acura MDX is a three-row SUV that's filled with technology and makes an excellent family vehicle.
It boasts a strong V6 engine, decent gas mileage, and good handling. It offers a larger luggage room and accommodates up to seven passengers than many other premium midsize SUVs. The MDX also includes a long-range of standard technological features.
The infotainment system in this Acura is its most serious flaw. The system is controlled via a touchpad in the centre of the console, which may be both unpleasant and distracting to operate. And, while the MDX is elegant and well-built, it lacks the richness and comfort seen in many class rivals.
The MDX's starting price of $46,900 is less than that of many other premium midsize SUVs. Unlike most rivals, this Acura does not have higher trim levels; instead, if you desire extra amenities, you may purchase option packages. A fully outfitted MDX costs little more than $60,000. That's less than the highest trims of several competitors.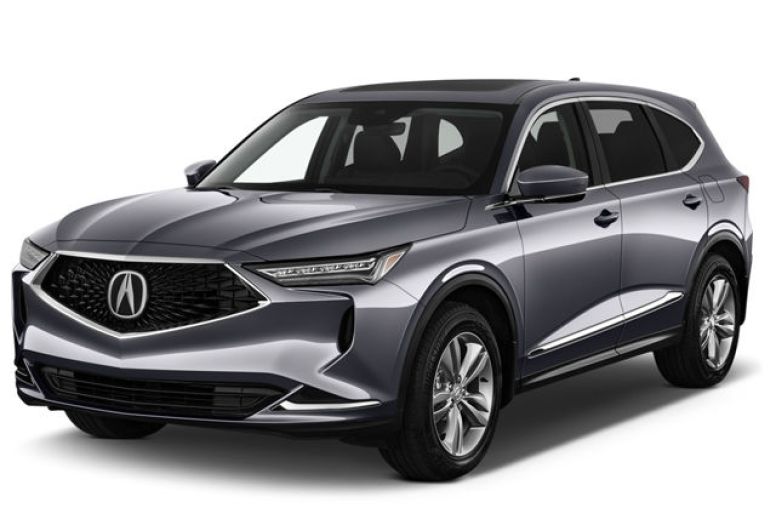 2021 BMW X3 ($43,000 – 69,900)
The BMW X3 boasts a roomy cabin, simple features, powerful engine performance, and composed handling.
The inside of the X3 is premium, with a capacity for five passengers and a wide cargo compartment. It's comfy and enjoyable to drive daily, but it's also nimble and fun to carve along twisty backroads. Engine options vary from a turbocharged four-cylinder to a plug-in hybrid and a twin-turbo six-cylinder, all of which confidently propel the X3.
Other X3 characteristics include an easy-to-use infotainment system and a slew of standard safety features. This results in an SUV that is as delightful to drive as it is functional.
The 2020 and 2021 X3 models differ primarily in two ways. The 2021 X3 is the first vehicle to be equipped with Android Auto. BMW also adds lane departure warning and blind-spot monitoring to the list of standard equipment for the 2021 model. Previously, these extras were optional.
The starting price of the 2021 BMW X3 is $43,000, which is at the top end of the premium small SUV segment.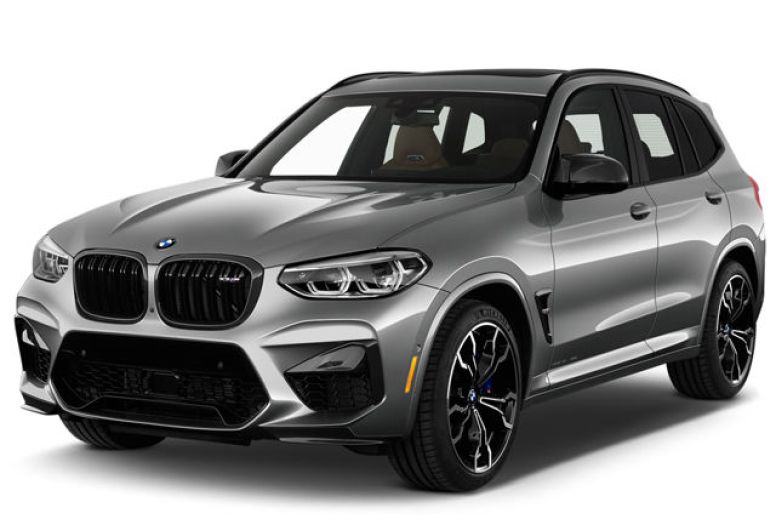 2022 Land Rover Defender ($47,700 – 112,200)
The 2022 Land Rover Defender is capable off-road and has strong on-road qualities, but its interior quality is inconsistent and its fuel efficiency is dismal. Because it hasn't been properly crash tested, the Defender doesn't have an overall score or ranking.
It achieves its primary goal of becoming one of the most competent off-road cars available. On the road, it offers good handling and a comfortable ride, as well as powerful acceleration from two possible engines.
The Defender is offered in four-door and two-door body styles, with the former including a roomy second row, a massive cargo box, and an optional third-rowan hybrid that increases seating to seven. All Defender models are technologically advanced and include an easy-to-use infotainment system.
However, the inside of this Land Rover isn't as sophisticated as that of many other premium midsize SUVs, and fuel efficiency is poor for the class.
The 2022 Land Rover Defender begins at $47,700 for the two-door short-wheelbase model and $50,500 for the four-door model. The two-door Defender X starts at $83,500, while the four-door Defender X starts at $86,000.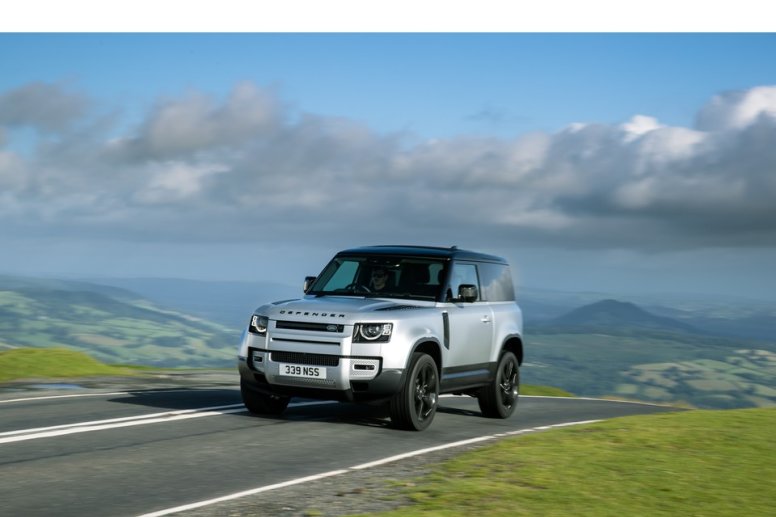 2022 Cadillac XT6 ($48,595 – 58,295)
The Cadillac XT6 2022 is towards the bottom of our list of premium midsize SUVs. While it is large, several competitors are more comfortable and have more refined driving dynamics.
It has composed handling and good fuel economy for the class. Inside, you'll find three rows of spacious seats, user-friendly standard amenities, and a larger-than-average maximum load capacity.
It does, however, have several significant flaws. The standard engine is disappointing, and several competitors are more fun to drive. A few reviews also mention that the gas pedal is a little sensitive and that power isn't always put down smoothly. The inside materials, while beautiful, are a little disappointing given the price of this Cadillac, and the chairs might be more pleasant and supportive.
The XT6 is one of the least costly automobiles in the class, with a starting price of $48,595. The most expensive XT6 Sport begins at $58,295. Most competitors' top trims are more expensive, but several of them offer performance-oriented vehicles that are significantly sportier and more powerful than the XT6 Sport.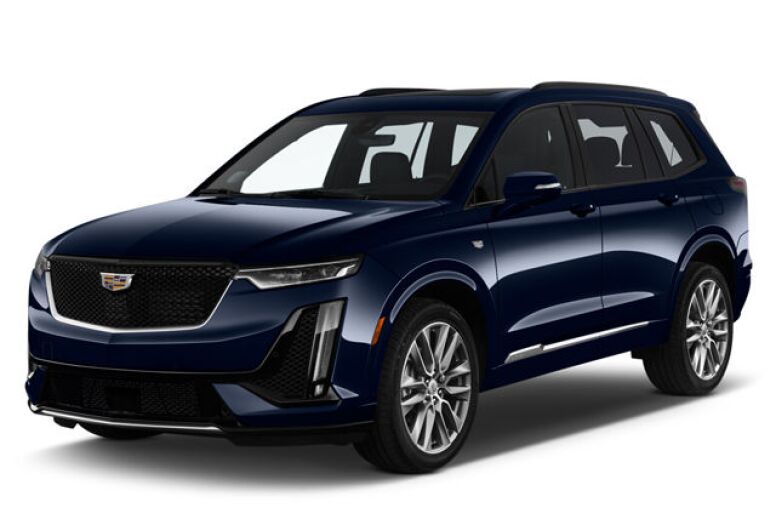 2021 Tesla Model Y ($51,490 –  $60,990)
The all-electric Tesla Model Y 2021 has a long driving range and compelling performance, but it ranks in the bottom half of our premium hybrid and electric SUV rankings due to certain interior build quality flaws.
It accelerates rapidly in all conditions and handles effectively on curvy routes. The ride is solid but not painful. The Model Y has a high driving range for an EV and excellent efficiency ratings. The cabin is made of high-quality materials, and the first two rows of seats are spacious and comfy. There's lots of technology onboard, as well as a spacious cargo capacity.
While the Model Y has many excellent attributes, there are several areas where it falls short of rivals' standards. Other premium hybrids and electric SUVs provide more comfortable rides, and numerous critics point to poor build quality in the Model Y's cabin. Furthermore, some complain that the centre touch screen controls practically everything, making it difficult to operate when on the move.
The basic Tesla Model Y Long Range starts at $51,490, placing it in the middle among all-electric SUVs available for purchase new. Upgrading to the Model Y Performance costs $60,990. That is still cheaper than the highest trim costs of several competitors in the class.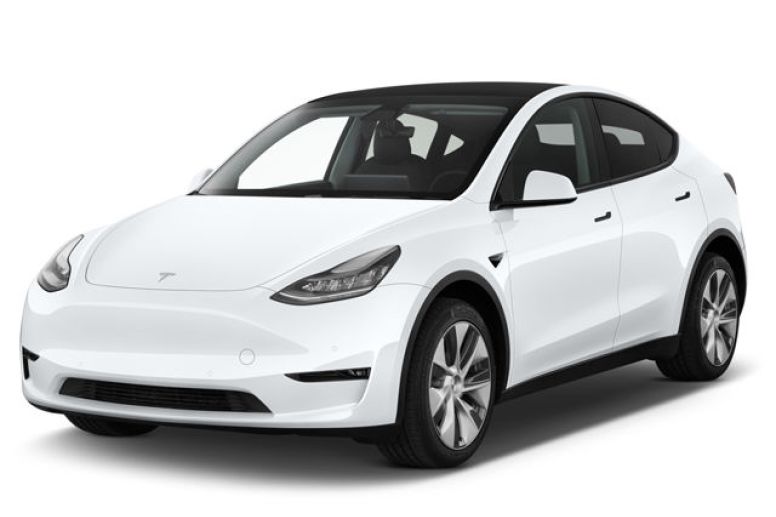 SEE ALSO: Is There Such a Thing as a Best Time to Buy a New Car?: 3 Points to Consider