Volvo Car Canada Ltd. Reports December Sales Results, closes 2021 up 20.5 percent
Volvo Car Canada Ltd. ends 2021 with 11,104 vehicles sold
Brand closes 2021 up 20.5 percent when compared to 2020
Record electrification mix of 33 percent in month of December
Volvo Car Canada Ltd. is pleased to report its sales results for 2021: a total of 11,104 vehicles were retailed throughout the year, for an increase of 20.5 percent when compared to 2020. This result was supported by December sales, in which 748 vehicles were retailed, for a decrease of 25.5 percent when compared to December of 2020.
LATEST: 6 Most Common Mistakes First-time Car Buyers Make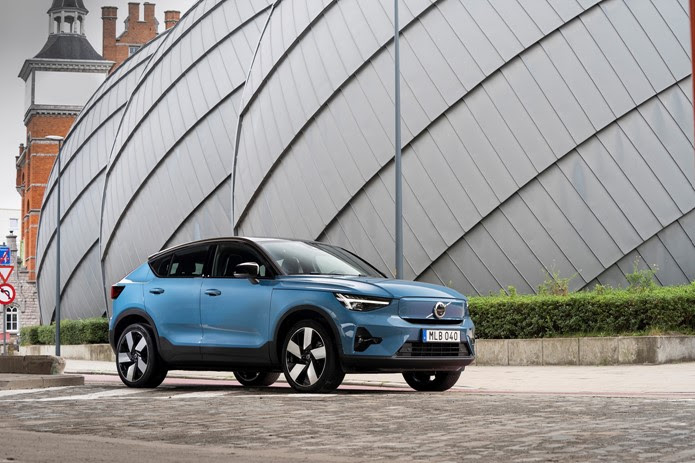 Led by the volume driving XC40 Recharge, demand for Volvo's exciting lineup of plug-in hybrid and pure electric SUVs remained strong in December, with electrified powertrains accounting for a record 33 percent of all new vehicle sales for the brand in Canada.
Certified by Volvo, Volvo Car Canada's pre-owned division, retailed a total of 233 units for the month of December, for a total of 3,335 units delivered in 2021.
"I'm incredibly proud of the stellar results we have achieved in what turned out to be yet another challenging year," said Matt Girgis, managing director, Volvo Car Canada Ltd. "Closing out December on such a high note is a testament to the hard work and dedication of our employees and retailer partners throughout the past twelve months. We are excited to continue to deliver on our electrification ambitions in 2022, and look forward to introducing Canadians to the exceptional technology and sustainable luxury that Volvo has to offer."
About Volvo Car Canada Ltd.
Volvo Car Canada Ltd. is a subsidiary of Volvo Car Group of Gothenburg, Sweden. VCCL provides marketing, sales, parts, service, technology, and training support to the 38 Volvo automobile retailers across Canada. For more information please refer to the Volvo Cars Canada media website at: www.media.volvocars.com/ca/en-ca