Nissan marks 60 years of innovative operations in Mexico
Mexico to be first market in Americas region to receive e-POWER model
Nissan Motor Co., Ltd. is marking 60 years of operations in Mexico and continuing to redefine mobility in the market. Marking the anniversary, Nissan announced that its innovative e-POWER electrified vehicle technology will be launched in Mexico, with sales beginning in the second half of 2022.
"It is an inspiring day for us. Besides achieving 60 years of presence in the Mexican market as an established Japanese brand, we are announcing the arrival of Nissan's e-POWER technology to Mexico as part of our electrification strategy," said José Román, president of Nissan Mexico. "This will make Mexico the first market in the region to have such technology, which is unique in the market and has had exceptional success since its launch five years ago in Japan and other Asian markets."
With this announcement, Nissan is underlining its commitment to driving technological innovation by creating competitive customer benefits. Nissan plans to announce the name of the first e-POWER model separately.
SEE ALSO: Is There Such a Thing as a Best Time to Buy a New Car?: 3 Points to Consider
Nissan Mexico: a powerful history starting in 1961
In 1966, five years after its arrival in the market and following sales success, Nissan Motor Co., Ltd. established its first manufacturing plant outside Japan: the CIVAC Plant in Cuernavaca. This was followed by the powertrain plants in Aguascalientes. Over 55 years of manufacturing in Mexico, Nissan has produced more than 14 million vehicles and more than 15 million engines.
Production in Mexico is aimed to meet local needs and for exports to more than 80 markets. Since Nissan Mexico began export operations in 1972, it has shipped approximately 8 million units.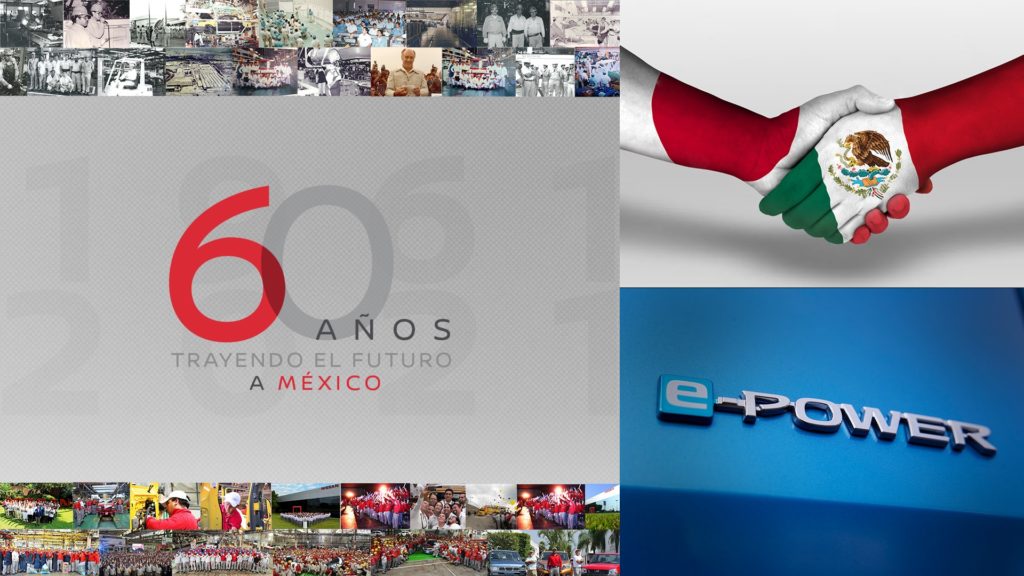 A present full of transformations
During the last two years, Nissan Mexico has been renewing its vehicle portfolio, aiming to offer customers more innovation, technology, peace-of-mind and connectivity.
In 2019, Nissan Mexico set the goal of renewing 60% of its vehicle portfolio, and is making solid progress through the transformation of models such as the Versa, Sentra, NP300, Kicks, March─all produced in Mexico─and the Altima. The Frontier V6 PRO-4X is the most recently renewed model in the line-up.
"There are a lot of challenges ahead of us that inspire us and that show our brand's DNA through ever-greater innovation, excitement, and technology. This is only the beginning; we look forward to offering mobility solutions to customers in Mexico for the next 60 years," Román said.