LEXUS DESIGN AWARD 2022 Judges Announced
Four world class authorities to select emerging talent for a better tomorrow during the LEXUS DESIGN AWARD 2022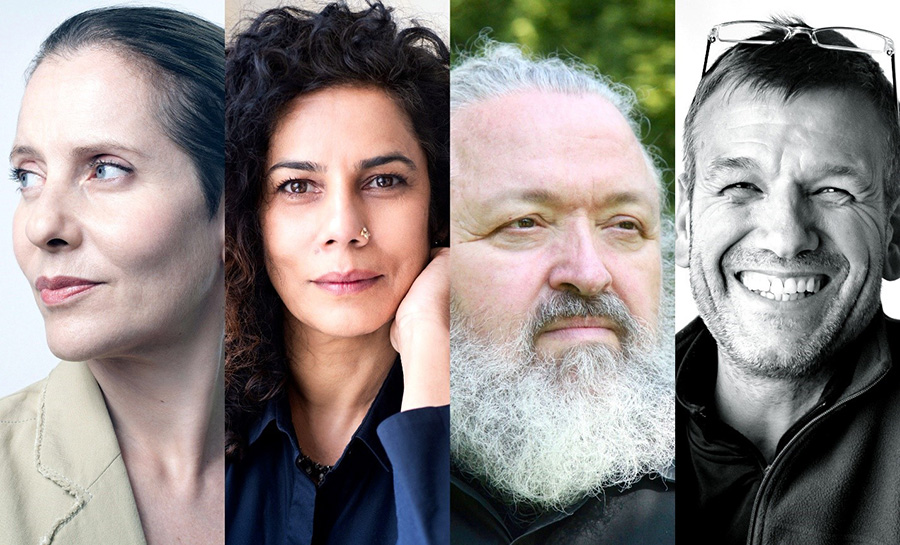 Lexus today announced the four distinguished members selected for the judging panel of the LEXUS DESIGN AWARD 2022, a global platform that supports and nurtures the next generation of creators. This year, Lexus welcomes Indian architect Anupama Kundoo and Canadian designer Bruce Mau to the panel, who will be joining multi-term contributing judges Paola Antonelli, Senior Curator for the Department of Architecture and Design at MoMA, NY and Simon Humphries, who heads Toyota & Lexus Global Design.
Lexus believes that the innovative approach of Anupama Kundoo, whose many experimental community-centric projects blend craft traditions with architectural techniques, is vital for nurturing the potential of up-and-coming creators. Bruce Mau, who launched his career in graphic design, has championed his vision that "design can change the world," for decades and his broad multi-disciplinary approach resonates with the LEXUS DESIGN AWARD's theme of Design for a Better Tomorrow.
New judge Bruce Mau said, "I'm deeply honored to be a part of the LEXUS DESIGN AWARD competition because this program takes on the critically important responsibility of nurturing the next generation of designers and empowering them to make the world a better place for all. Lexus recognizes the great value in leveraging the best in design talent and providing the six competition finalists with a solid foundation and funding support to advance their projects. The competition's emphasis on mentorship is particularly meaningful to me, as a mentor helped define the direction of my life as designer."
SEE ALSO: The 15 Most Popular Luxury Car Brands In 2021: The Top Manufacturers Of Luxury Cars That Are Revving Online Right Now
This elite judging panel will select six finalists in early 2022, from among the global entries. The judges will be seeking proposals that most effectively embody the Lexus brand's three key principles of Anticipate, Innovate, and Captivate, while seamlessly enhancing the happiness of all. Finalists will then be mentored by four renowned creators, to develop prototypes and present their visions. In the spring of 2022, the four judges will review the designs presented by the finalists to decide on the Grand Prix winner.
Members of the mentor team will be announced this fall.
Entries for the LEXUS DESIGN AWARD 2022 will be accepted until October 10, 2021.
For more information, please visit LexusDesignAward.com