Leasys unveils its electrification strategy
Leasys: Fully electric, flexible and environment friendly.
This is what the near future of mobility looks like for Leasys, the leading long-term rental company in Italy and major player at European level, which aims to complete the "mobility revolution" project launched over a year ago by 2024. The Company, a Stellantis brand and a subsidiary of FCA Bank, announces its electrification strategy and development plan for the upcoming years.
Specifically, by 2024 Leasys's short-term fleet will be 75% electric and plug-in hybrid, 100% by the end of 2027, with a total fleet of more than 500,000 vehicles devoted to long, medium and short-term rentals. Within three years, the 1,000 fast charge points currently existing in Europe will triple, reaching a total of more than 3,000 in the 12 countries where Leasys is operational: Austria, Belgium, Denmark, France, Germany, Greece, Italy, the Netherlands, Poland, Portugal, the United Kingdom and Spain.
The new Electrification strategy will unfold fully also at service level, with the offering of several 'from a minute to a lifetime' mobility solutions, designed to promote the adoption of zero-emission vehicles without the burden of ownership. Such solutions will range from CarCloud, the innovative monthly car subscription available in France, Italy and Spain, to Leasys Miles, the long-term rental pay-per-use product, ideal for occasional usage of the vehicles.
Customers will be able to choose Leasys Unlimited, another LTR product which combines in a single package all you need to enjoy a full peace of mind rental experience: unlimited kilometres as well as unlimited recharges at the Leasys Mobility Stores.
SEE ALSO: ŠKODA SPIDER B5 (1972) and ŠKODA SPIDER II (1975) – Prototypes for the racetrack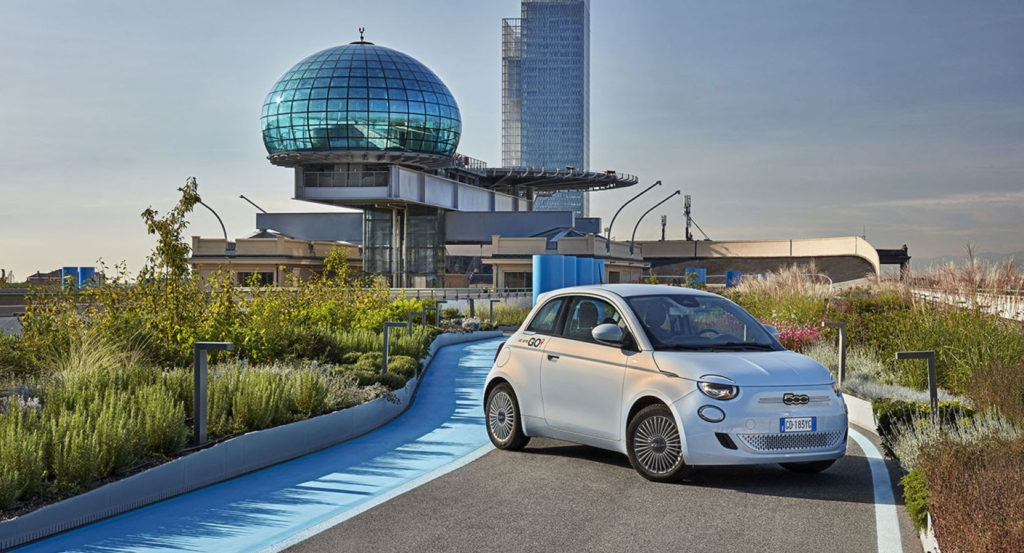 SEE ALSO: The Top Audio Solutions For Listening To Music In Your Car
On top of that, customers will be able to try out and rent one of the New fully electric 500s with LeasysGO!, the company's car sharing service currently operational only in 3 cities in Italy – Turin, Milan and Rome – but is ready to be launched in France by the end of 2021 and in Spain the following year. All of these solutions have been designed and deployed to foster customers' acquaintance with electric mobility, lowering the barriers to entry in terms of logistics, flexibility and costs.
Finally, the 'mobility revolution' has also had a significant impact on the financial front. In July, Leasys placed a €500 million Green Bond, maturing in July 2024 and paying a fixed-rate coupon of 0.00 per cent. This issuance marks an important milestone for FCA Bank and Stellantis, as it represents the first issue of this kind for the Group. The Green Bond has been very well received by the market, raising € 2.3 billion euros from over 129 investors, and its proceedings will be used to finance the expansion of its fleet of low emission vehicles as well its network of fast charging points, further consolidating Leasys's electrification efforts.