All-New 2022 Mitsubishi Outlander Named "Vehicle Of The Year" by Victory & Reseda Magazine
On Friday, it was announced that the Outlander was named "Vehicle of the Year" by the online publication Victory & Reseda. This is the first time a Mitsubishi has won Vehicle of the Year in the 15-year history of the award.
"Since its launch in March of this year, the all-new 2022 Outlander has exceeded expectations, broken sales records and introduced Mitsubishi Motors to a new customer," said Mark Chaffin, Mitsubishi Motors North America Chief Operating Officer. "Each award and each title the vehicle wins reinforces that now is the time to shop your local Mitsubishi Motors dealer, and take a look at our award-winning lineup. Special thanks to the editorial team at Victory & Reseda for this fantastic award, and to everyone who voted for the Outlander."
To secure the win, Outlander beat out strong competition from the Ford F-150, Genesis GV70, Kia Carnival and Toyota Camry, and in the online reader poll, Outlander secured a resounding 83 percent of all votes.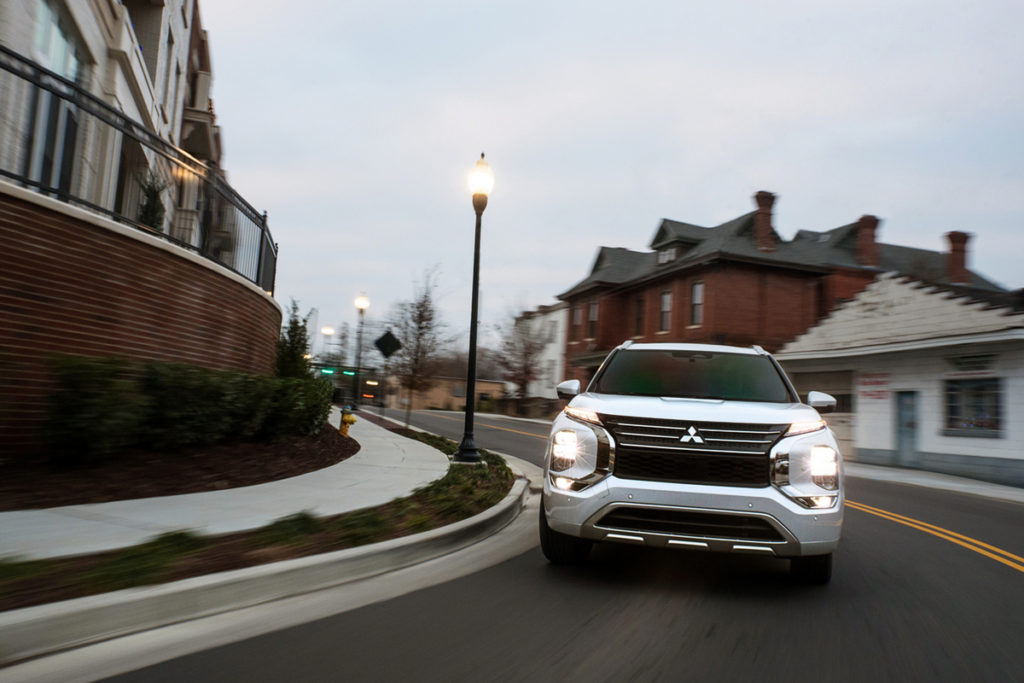 Methodology of the award:
All of vehicles written about in Victory & Reseda within the last 12 months (November 1, 2020-October 31, 2021) were given an objective evaluation by editorial staff across eight categories: driveline, driving dynamics, design, comfort, technology, safety, efficiency, and value. There was a maximum of five points to be earned in each category, with an overall maximum of 40 points.
Then, each vehicle goes through two subjective scores. First, a panel of independent automotive media and influencers, provide a ranked vote (first through third). Second, the publication factors in social media traffic and engagement across its Instagram, Facebook, YouTube and TikTok profiles, and its own site. These are given a composite score.
All three scores (editorial, expert and social) are then totaled. The five highest overall scores move on to the final vote, which is conducted on the publication's site for one-day-only, and finally, the vehicle that earns the most votes wins the top prize.
Regarding the 2022 Outlander, editor-in-chief Randy Stern said, "The 2022 Mitsubishi Outlander is a rare three-row vehicle in the compact SUV space, swathed with a high-quality interior, a bold exterior, and a solid driveline. The arrival of the Outlander could have a large impact on the most competitive segment in the American automotive market. It has the goods to run with the pack, with great execution and plenty of swagger."
About Mitsubishi Motors North America, Inc.
Through a network of approximately 330 dealer partners across the United States, Mitsubishi Motors North America, Inc., (MMNA) is responsible for the sales, marketing and customer service of Mitsubishi Motors vehicles in the U.S. MMNA was the top-ranked Japanese brand in the J.D. Power 2021 Initial Quality study, ranking third overall and tied with Lexus. In its Environmental Targets 2030, MMNA's parent company Mitsubishi Motors Corporation has set a goal of a 40 percent reduction in the CO2 emissions of its new cars by 2030 through leveraging EVs — with PHEVs as the centerpiece — to help create a sustainable society.
With headquarters in Franklin, Tennessee, and corporate operations in California, Georgia, Michigan, New Jersey, Texas, Florida and Virginia, MMNA directly and indirectly employs more than 8,000 people across the United States
For more information on Mitsubishi vehicles, please contact the Mitsubishi Motors News Bureau at 615- 257-2698 or visit media.mitsubishicars.com.
You may also be interested in 10 Useful Tools When Changing Your Oil.