All-New 2022 Hyundai Elantra N North American Virtual Premiere Today
Hyundai will present the North American virtual reveal of the all-new 2022 Hyundai Elantra N today at 9:45 a.m. PDT (12:45 p.m. EDT). With the introduction of Elantra N, Hyundai rounds out its N brand line-up of 'Everyday Sports Cars.' Elantra N is a high-performance variant of the new Elantra, adding strong, dynamic driving capabilities and aggressive design elements above the standard model. Hyundai's N brand details more than 40 specialized N elements applied to the Elantra N, tuned precisely to enhance driving performance.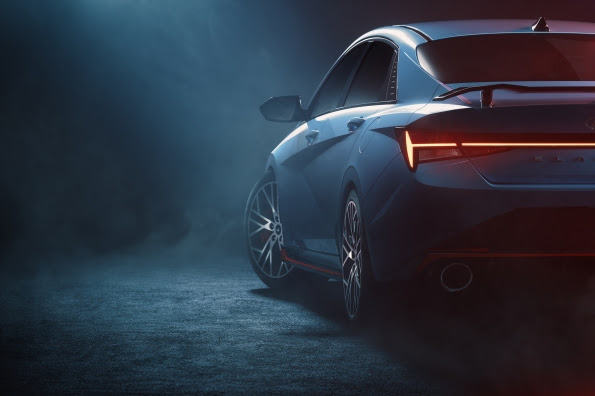 Right now, you can watch the livestreamed global premiere of the first-ever 2022 ELANTRA N. For the driving enthusiast who's been eagerly waiting for a new breed of high-performance sedan, we're unleashing a newcomer that's worthy of the N badge. Be among the first to see our 276-hp cornering machine that takes driving fun very seriously. Never just drive.