2022 Hyundai IONIQ 5 Named Top Pick: EV Family by Cars.com
Brand-new Award Showcases Best Electric Vehicles

Hyundai's IONIQ 5 has been named the Top Pick: EV Family by Cars.com.
The Top Pick is a new award that showcases the best EV in four categories: Luxury, Family, Value and Commuting. The Top Picks will be featured in Cars.com's Guide for the EV Curious.
"IONIQ 5 has all the attributes that families like and need," said Ricky Lao, director, product planning, Hyundai Motor North America. "The spacious interior, ultra-fast charging and Vehicle to Load two-way onboard charger make IONIQ 5 it a smart choice for busy families that want an eco-friendly vehicle."
Cars.com Top Picks are the recommendations from Cars.com's editors based on initial hands-on testing and automaker specifications.
"Cars.com's Top Pick: Family EV, the 2022 Hyundai IONIQ 5, boasts a roomy interior to hold all the things parents need when travelling short and long distances with children," said Jenni Newman, Cars.com's editor in chief. "The sizable backseat slides forward and back — giving owners plenty of flexibility whether they're hauling bulky items in the cargo area or bulky car seats in the backseat. The top trim level, the IONIQ 5 Limited, pampers parents with built-in sunshades and a retractable sunshade for its panoramic moonroof.
The IONIQ 5's relaxed, composed ride on the highway stands out as many EVs have quirky ride quality; this gives the Hyundai nearly equal footing with many traditional gas-powered family SUVs. For families interested in joining the EV club, the 2022 Hyundai IONIQ 5 should be at the top of their list."
SEE ALSO: 11 Essential Things In Your Roadside Emergency Kit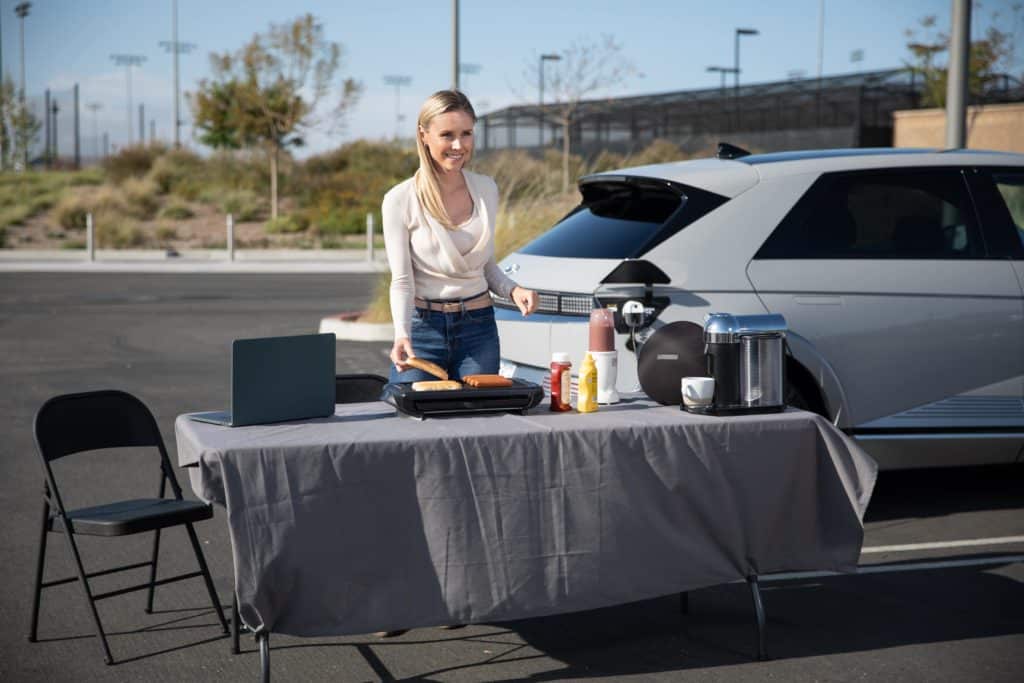 The 2022 IONIQ 5 is photographed in San Diego, Calif., on Dec. 7, 2021.
Hyundai Motor America
Hyundai Motor America focuses on 'Progress for Humanity' and smart mobility solutions. Hyundai offers U.S. consumers a technology-rich lineup of cars, SUVs, and electrified vehicles. Our 820 dealers sold more than 738,000 vehicles in the U.S. in 2021, and nearly half were built at Hyundai Motor Manufacturing Alabama. For more information, visit www.HyundaiNews.com.